Voting is open February 1–28 for Cornell alumni to elect two new members to the Cornell University Board of Trustees. Four candidates are endorsed by the Committee on Alumni Trustee Nominations: Dr. Deborah J. Arrindell '79, Dr. Nathan Theodore Connell '01, Kimberly Nicole Dowdell '06, and Reginald Fils-Aimé '83.
In this brief Q&A, you'll hear from the candidates and learn more about their Cornell experiences.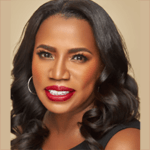 What inspired you to choose Cornell?
Since I was a child, I always knew that I wanted to become a doctor, and I wanted to go to a university that had a strong pre-med program. I remember one day in high school my guidance counselor pulled me aside and handed me a brochure about Cornell and I knew then that Cornell was number one on my list. When reading about Cornell, it was clear that the biology program was top-rated, very rigorous, and I would be well prepared to attend medical school. I actually started out at Cornell in the College of Arts and Sciences but switched over to the College of Agriculture and Life Sciences (CALS) to take financial advantage of being a New York State resident, and that made my father very happy.
If you could start over as a Cornell student today, what class or extracurricular would you most want to explore?
If I could start over as a Cornell student, I would want to take a course that focused on the history and culture of Italy. Italy is one my favorite countries to visit, and it would be great to travel through Italy and have a better understanding of the Italian Renaissance, Italian architecture, and the influence that Italian culture has had on other cultures. Perhaps I would also add introductory Italian and be able to explore more of Italy.
What's the most rewarding part of your service as a Cornell volunteer?
I am the oldest in my family and the first to graduate from college, and serving as a Cornell volunteer is rewarding because I get to share my Cornell journey with potential students. Also, as a volunteer, I am able to meet other alumni who may not be as connected to the university as they would like, and I use those encounters to encourage them to become more engaged. The famous boxer Muhammad Ali once said, "service to others is the rent you pay here for your room on Earth." As a result of my education at Cornell, I have had a tremendous number of opportunities and experiences come my way, and therefore I am committed to giving back to the university. Whether volunteering as a Cornell Alumni Admissions Ambassador Network (CAAAN) ambassador, serving on the CALS advisory board, or hosting the Cornell on the Vineyard event on Martha's Vineyard, volunteering allows me to serve others and give back to Cornell. My hope is, in turn, that as I am supporting others on their Cornell journey, they will be inspired to serve in a volunteer role at Cornell in the future.
What excites you about the future of the university?
What most excites me about the future of the university is the role that Cornell's students, professors, and alumni will get to play in solving global problems. As long as alumni continue to support the university in its mission, whether it be through gifts, volunteering, and encouraging dynamic and committed students to choose Cornell, Cornellians (both students and faculty) will have the opportunity to leave their mark on the world. I think my own journey, from starting out as a pre-medical student to now being vice president of drug safety at a global biopharmaceutical company whose mission it is to provide a functional cure for sickle cell disease, highlights the possibilities that a Cornell education can bring. The possibilities are endless. It is important to ensure that all those who want to get a Cornell education can do so, because a Cornell education can open many doors. Becoming a Cornell alumni elected trustee would afford me additional opportunities to work on maintaining Ezra Cornell's vision.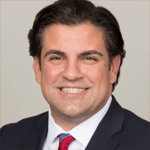 What inspired you to choose Cornell?
I was inspired to choose Cornell because of my interest in biology and the fantastic programs across the entire field that would be available to me at Cornell. One of Cornell's strengths in the biological sciences is the diversity of interests amongst the faculty. While there are faculty focused on microbiology, genetics, and biochemistry, there are also faculty leading work in ecology and evolutionary biology, marine biology, and the field I ultimately concentrated in, neurobiology and behavior. While I knew I was going to be focused on biology as my major, I wanted the opportunity to explore other fields of interest. I spent time exploring health policy in the College of Human Ecology, international sustainability in agriculture, computer science, as well as everyone's favorite wines course in the Nolan School of Hotel Administration! While I knew that leaving my hometown in central Florida would be difficult, this was going to be my first experience with independence, and it was clear that Cornell would allow me to grow both personally and professionally.
If you could start over as a Cornell student today, what class or extracurricular would you most want to explore?
This is such an interesting question! Because there are so many options available to students in terms of coursework and extracurriculars, it is impossible to do it all before graduation! I was very fortunate that my best friend and I managed to complete the "161 Things Every Cornell Student Should Do" just a few days before graduation, so I feel like I experienced many of the unique Cornell opportunities available during my undergraduate years. In looking back on my time at Cornell, however, I do wish I had taken advantage of the opportunity to study abroad for a semester or participate in a travel course during the winter session. Between sophomore and junior year, I was fortunate enough to visit a friend who was living in Italy for the summer. This was my first international trip on my own and it opened my eyes to the benefit of traveling and interacting with other cultures, so I can only imagine what an entire semester would have been like as an undergraduate.
What's the most rewarding part of your service as a Cornell volunteer?
As a Cornell volunteer, I've had the opportunity to meet so many engaged people, including fellow alumni, our students, as well as parents and staff. My service as chair of Cornell University Council connected me to dedicated alumni volunteers who interact and engage with the university in myriad ways. When I was a student, I developed close friendships with a few Cornell staff members and these relationships have continued during my time as an alumnus. Everyone who volunteers on behalf of Cornell benefits from the tireless behind-the-scenes work of the staff. When I think back to all our successful volunteer endeavors, such as our student-alumni mentoring program or the launch of our advocacy program on behalf of higher education, each and every one of them was successful because of the true partnership between alumni and staff. Every time I come back to campus, I have worked with staff to have an opportunity to meet with current biology and pre-med students to talk about their career plans. In sharing my struggles to get to this point in my career, I hope I have given inspiration to our students to pursue their goals.
What excites you about the future of the university?
The university continues to evolve and change every day. When alumni come back to campus, they see these changes in the buildings that have been built, the evolving research of the faculty, and the experiences of the students on campus. While Cornell is a special place made up of buildings in Ithaca and New York City, as well as in other sites around the globe, Cornell is, at its heart, a group of people connected to one another through our common experiences. Given that higher education is under attack right now, I think the university is in a unique place to think about how it will reinvent itself to serve future generations of Cornellians. Technology has given us an incredible opportunity to be creative in the ways in which education is delivered, and Cornell is positioned to leverage the best of each college and unit in interdisciplinary ways to solve questions of global significance. I am most excited to see how the university will come together in innovative ways to address these questions and serve as an agent of change for a better world.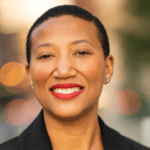 What inspired you to choose Cornell?
I was initially drawn to Cornell as a high school junior. While I was deeply interested in studying architecture, I also had (and still have) a passion for the arts and urban planning. When I first received the Big Red Book in the mail and marveled at all Cornell had to offer on each page, I was particularly struck by the name of the College of Architecture, Art, and Planning (AAP). It felt like the perfect combination of my various interests. Just a few months later, I made my way to a Greyhound bus with my mom, travelling from Detroit to Ithaca for a campus visit in the summer of 2000. That trip sealed the deal for me. The beautiful campus and amazing August weather contributed, but I was most impressed by the warmth of the staff who greeted me and answered my many questions about Cornell. Those conversations inspired me to apply early decision to Cornell, and the rest is history.
If you could start over as a Cornell student today, what class or extracurricular would you most want to explore?
In addition to studying architecture, I would explore more of Ithaca's natural environment. I did not take advantage of the Cornell Botanic Gardens experience while in college, and that is something that I would do differently. Visiting the gorges and enjoying the diverse landscapes of Ithaca are at the top of my list of things I would incorporate into my Cornell experience, if I could start over. I would also study wine, giving myself the opportunity to acquaint myself with Upstate New York vineyards. I really appreciated a walking class that I took for physical education credit one semester, which was a delightful break from the design studio. My walking class encouraged us to stop and smell the roses, which is very important, and often overlooked. Finally, I would immerse myself in a deeper study of sustainable design strategies, better linking our built environment with technology and nature to create greater and more equitable health outcomes for people across the globe.
What's the most rewarding part of your service as a Cornell volunteer?
I enjoy meeting with young people who are in the process of applying to Cornell. There was one particular student who invited me to speak at an architecture camp for teens that she organized in Chicago. I am very pleased that she was admitted to Cornell's highly competitive Bachelor of Architecture program, which is consistently top-ranked in the nation. She is a current student and a future alum, who will ideally carry forward the tradition of seeking out the best young talent to choose Cornell. I am also proud to serve as an alumni interviewer for the College of Architecture, Art, and Planning, where I also co-founded the Cornell Future Architect Award (CFAA) to sponsor summer college for high school students who would not otherwise have the financial resources to participate in the program. Being involved as a Cornell volunteer allows me to actively support the next generation of Cornellians, which has been a very rewarding aspect of my continued service.
What excites you about the future of the university?
I am most excited about how the Cornell community will continue to lead major positive changes in society, leveraging the vast resources of the university to forge a better future for all people. Intentionality around strong leadership and building a lasting legacy are cornerstones of Cornell. With a powerful emphasis on public service, research, and academic excellence, Cornell is poised to produce the next generation of changemakers who will help solve society's most complex problems. Our staff, students, and alumni are often at the forefront of new discoveries, successfully innovating and creating the previously unthinkable. The notion of serving Cornell as a trustee is particularly exciting to me as an alum of the 2000s, who emerged from humble beginnings in the Detroit Public School system in the '80s to thrive as an architect and global citizen today. Cornell made all of the difference for me, and I look forward to securing a strong future for Cornell to continue changing lives.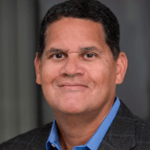 What inspired you to choose Cornell?
Cornell was my dream school—it had the best combination of academic rigor and affordability. As the son of Haitian immigrants and a first-generation American from a lower-income family in New York State, I had challenges getting into and affording college. Of course, I had to deliver the academic performance to be considered by Cornell. In addition, I had to navigate the application process without much guidance and figure out how I would pay for all my college costs. The land-grant status of CALS was a critical component of my being able to afford Cornell, as was its strong ROTC program. For my first two years, I had an Air Force ROTC scholarship that provided tuition, housing, and a stipend for books and food. I opted out of the program as a junior and had access to other university scholarships to continue my journey. I also worked for the Dyson School of Applied Economics and Management as a grader and teaching assistant. This experience provided early exposure to people management and mentoring skills that would be invaluable to me later as an executive. Attending and graduating from Cornell was one of several key decisions that would define the rest of my life.
If you could start over as a Cornell student today, what class or extracurricular would you most want to explore?
Due to my senior year spring semester course load, I could not take Introduction to Wines in the Hotel School. The class was—and I suspect still is—a social event. At the time, it was offered on a Friday afternoon and was a kickoff to the weekend. I had a direct conflict with a required course to graduate in my major and was so disappointed to miss Wines! I enjoy wine today, but wish I could have had a better understanding of wine regions, wine pairing, and wine etiquette that this class offered. More broadly, today's Department of Viticulture and Enology at Cornell is much larger than when I attended. I would have enjoyed learning about the science of winemaking, as well.
What's the most rewarding part of your service as a Cornell volunteer?
I tremendously enjoyed being the inaugural Leader in Residence for Dyson. This gave me the opportunity to interact with administrative leadership, department professors, and students in a deep and compelling way. Delivering a lecture to a full Call Alumni Auditorium was a highlight. Even better was spending time afterwards answering student questions. Also, the opportunity to be in the classroom with students and engage with them as part of their coursework was incredibly special. I believe this "micro-mentoring" by alumni to provide real-world perspective to Cornell students enables them to get the most from their university experience.
What excites you about the future of the university?
I believe Cornell is perfectly positioned to graduate leaders who can take on the biggest challenges of our time. For example, the university has leading programs that can help address climate change, food production, and access to clean water. University graduates can help create sustainable cities. We have programs that can help address infrastructure needs and quality healthcare. Because Cornell is a leading research university and has programs focused on tangible issues, our graduates can truly make this a better world. In addition, Cornell is focusing on diversity in its broadest sense: embracing all the characteristics that make us different from one another. The university recognizes that these differences can lead to better discussion and better engagement among the broad Cornell community. I believe the tangible action by Cornell in this area differentiates the university from its peer institutions.