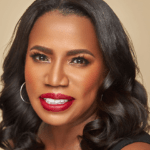 Dr. Deborah J. Arrindell
Cornell degree: BS '79 (CALS)
"I think one of the most important issues facing the Cornell University Board of Trustees is ensuring that the university is in a position to attract the best students and top faculty, in order to support the university's mission statement of "learning, discovery, and engagement." Key to this issue is encouraging alumni to give back to the university."
Professional experience:
Vice President, Pharmacovigilance and Risk Management, Global Blood Therapeutics, 2020 –present
Executive Medical Director, Amgen Inc., 2008–2020
Senior Director, Janssen Pharmaceuticals, 2004–2008
Director Pharmacovigilance, Wyeth Laboratories, 2002–2004
Medical Director, Roche Laboratories, 2000–2002
Intern Pediatrics, University of Maryland School of Medicine
Resident, Mount Sinai School of Medicine
Resident/Fellow, Anesthesia and Critical Care Medicine, Johns Hopkins Hospital
Staff Anesthesiologist, HMO
Alumni service:
College of Agriculture and Life Sciences (CALS) Advisory Council, Nominations Committee member, 2021–present; member, 2019–present
Cornell Mosaic, Programming Committee Co-chair, 2019–present; member at large, 2018–present
Class of 1979 Annual Fund Representative, 2019–present; Class Council, 2009–2014
Cornell Alumni Admissions Ambassador Network, Chair, 2020–present; member, 2012–present
President's Council of Cornell Women, sustaining member, 2014–present; member, 2008–2014
Black Biomedical and Technical Association's Annual Winter Conference, speaker, recurring
Minority Student Mentoring Program
CALS Outstanding Alumni Award recipient, 2021
Featured in CALS magazine, My Cornell story, 2020
Cornell University Council, member, 2016–2020, 2010–2014
Cornell on Martha's Vineyard, event host, 2018–2019
40th Reunion Campaign, member, 2018–2019
West Coast Town Hall with Michelle Vaeth '98, speaker, 2018
Cornell Black Alumni Association (CBAA), lifetime member; Reunion Chair, 2017–2018; Regional Director Los Angeles, 2012–2015; Vice President Programming, 2009–2012
Cornell Club of Los Angeles, 2011–2017; scholarship dinner host, 2015, 2017; CBAA representative, 2011–2016; Sesquicentennial Los Angeles advisor, 2015
Cornell Alumni Association, Director at large, 2007–2011
James and Janice Turner Scholarship, Endowment Scholarship Co-chair, 2010
Cornell Alumni Federation, Grant Committee member, 2009–2010; Committee on Alumni Federation Nominations member, 2007–2010
Community/public service/philanthropic priorities:
Chief, founding member
Cross World Africa, Livestock Project in Kamariny Village, Kenya
Women of Color in Pharma
Other education (if applicable):
Juris Doctorate, University of Maryland, 1997
Master of Public Health, Yale University, 1984
Doctor of Medicine, Yale University, 1984
Student involvements/activities:
Alpha Kappa Alpha Sorority, Inc. (AKA)
Black Biomedical and Technical Association
Additional information:
I was born and raised on Staten Island, New York, and started out in the Cornell College of Arts and Sciences, but graduated in 1979 with a BS in biology from CALS. I then went on to Yale University School of Medicine, where I earned an MD and MPH. I did two years of pediatric training before completing a residency and fellowship in anesthesia and critical care at Johns Hopkins Medical Center located in Baltimore, Maryland. I practiced medicine for a number of years before deciding to go to the University of Maryland School of Law to obtain a JD. After completion of law school and passing the bar, I made the decision to leave medicine and join the biopharmaceutical industry where I have been for about 20 years. I am currently vice president of Pharmacovigilance and Risk Management at Global Blood Therapeutics, whose mission is to provide a global, functional cure for patients living with sickle cell anemia.