A lifelong journey with Cornell
Explore new ideas and experiences with Cornell throughout your lifetime—online, on campus, or around the world. Learn from top Cornell faculty and tap into the university's renowned collections and resources while connecting with other Cornellians who enjoy learning and discovery as much as you do.
Travel with Cornellians
Join us for travel adventures at exciting destinations around the world.
Learn online or on campus
Virtually or in person, return to the stacks and to the classroom for a day, a summer, or a semester. You can even earn a new degree!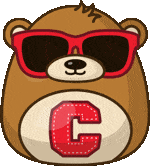 Great job, you found Cornell bear #1! 😎
There's more than one way to give back. For your next clue, think of ways you can help keep Cornell strong and connected in your own community and on the Hill.
Start at the beginning and learn more about the digital scavenger hunt.