Watch Cornell's 2018 Entrepreneurs of the Year Steve Conine '95 and Niraj Shah '95, Co-founders of Wayfair, in a Q&A moderated by Lance Collins, Joseph Silbert Dean of Engineering. Watch now!
Take a spin through the CEN highlight reel…
CEN LIVE: Q&A featuring Michael Roach
Listen to Michael Roach, J. Thomas and Nancy W. Clark Assistant Professor of Entrepreneurship at Dyson School of Applied Economics and Management, share his expertise on entrepreneurship, innovation, technology strategy, and more.
Watch past episodes of CEN LIVE!
CEN NYC Powerhouse Player: Lisa Skeete Tatum '89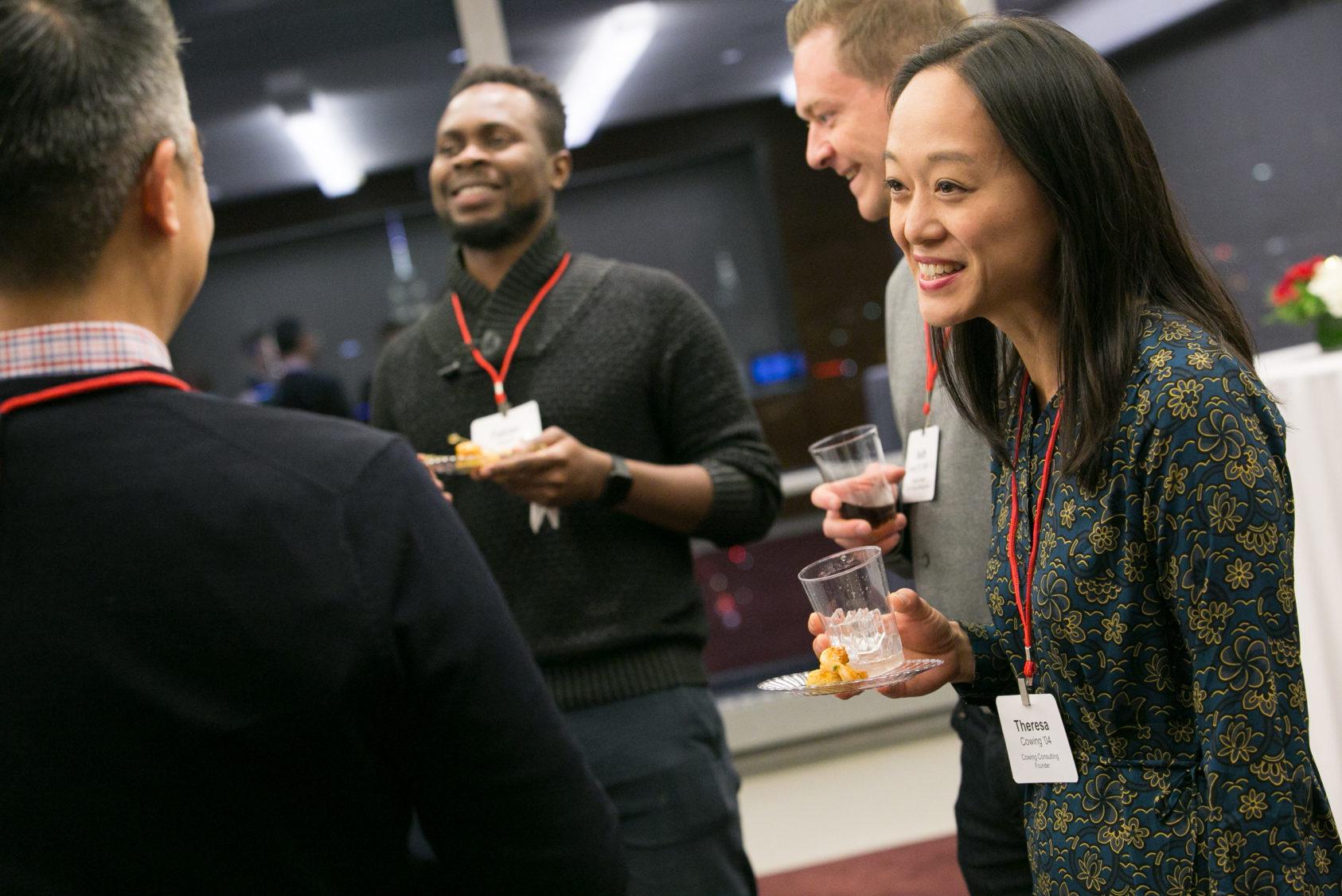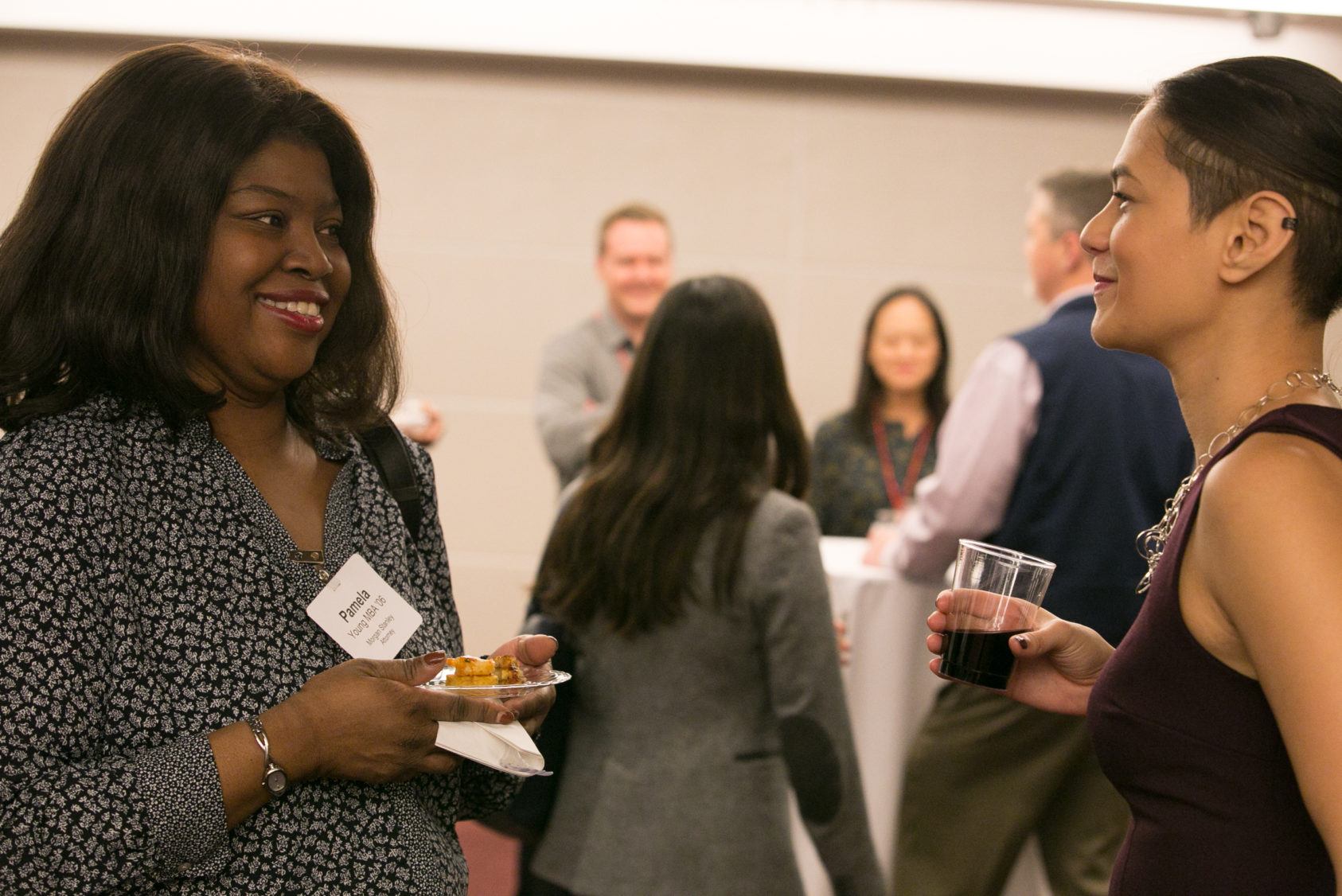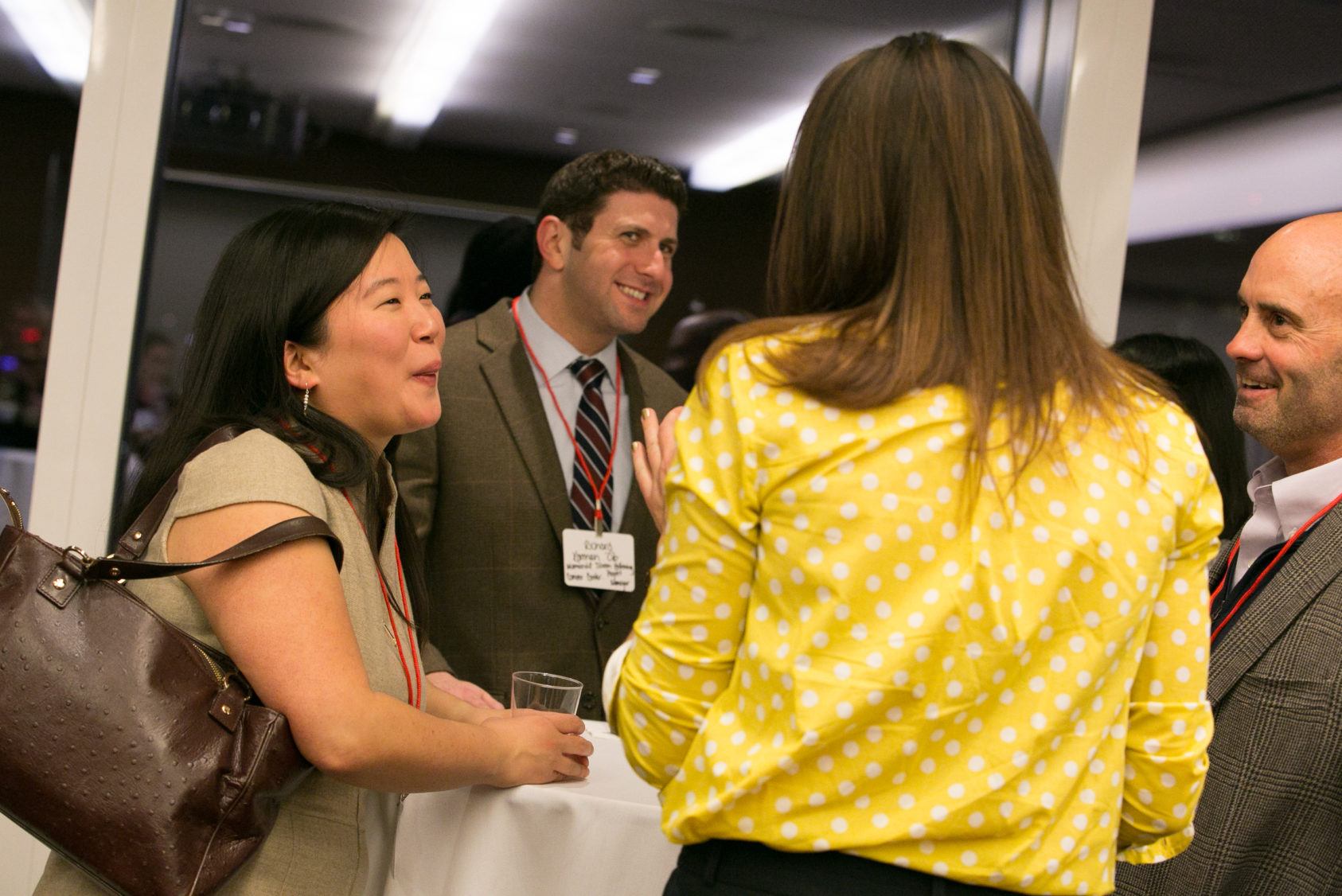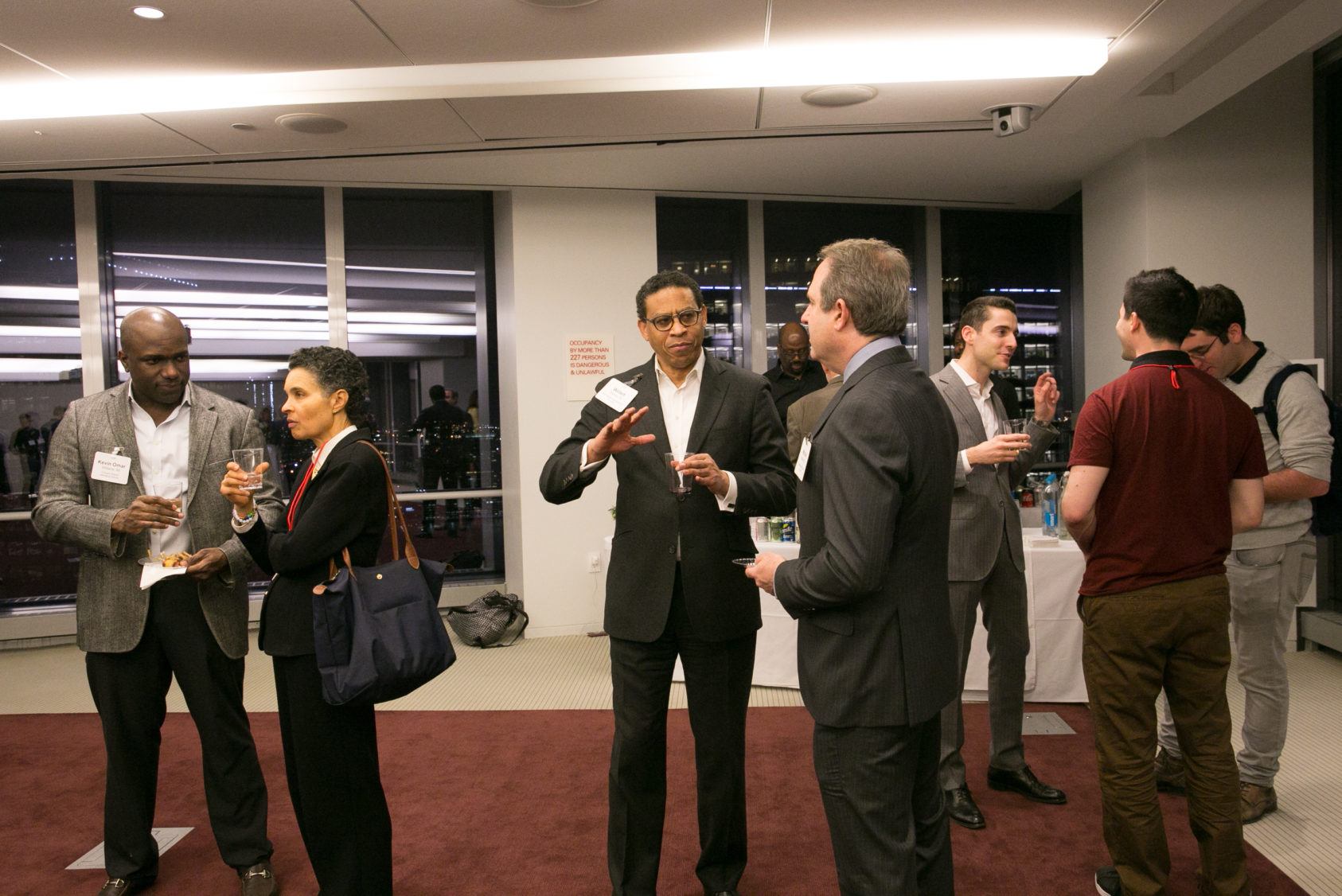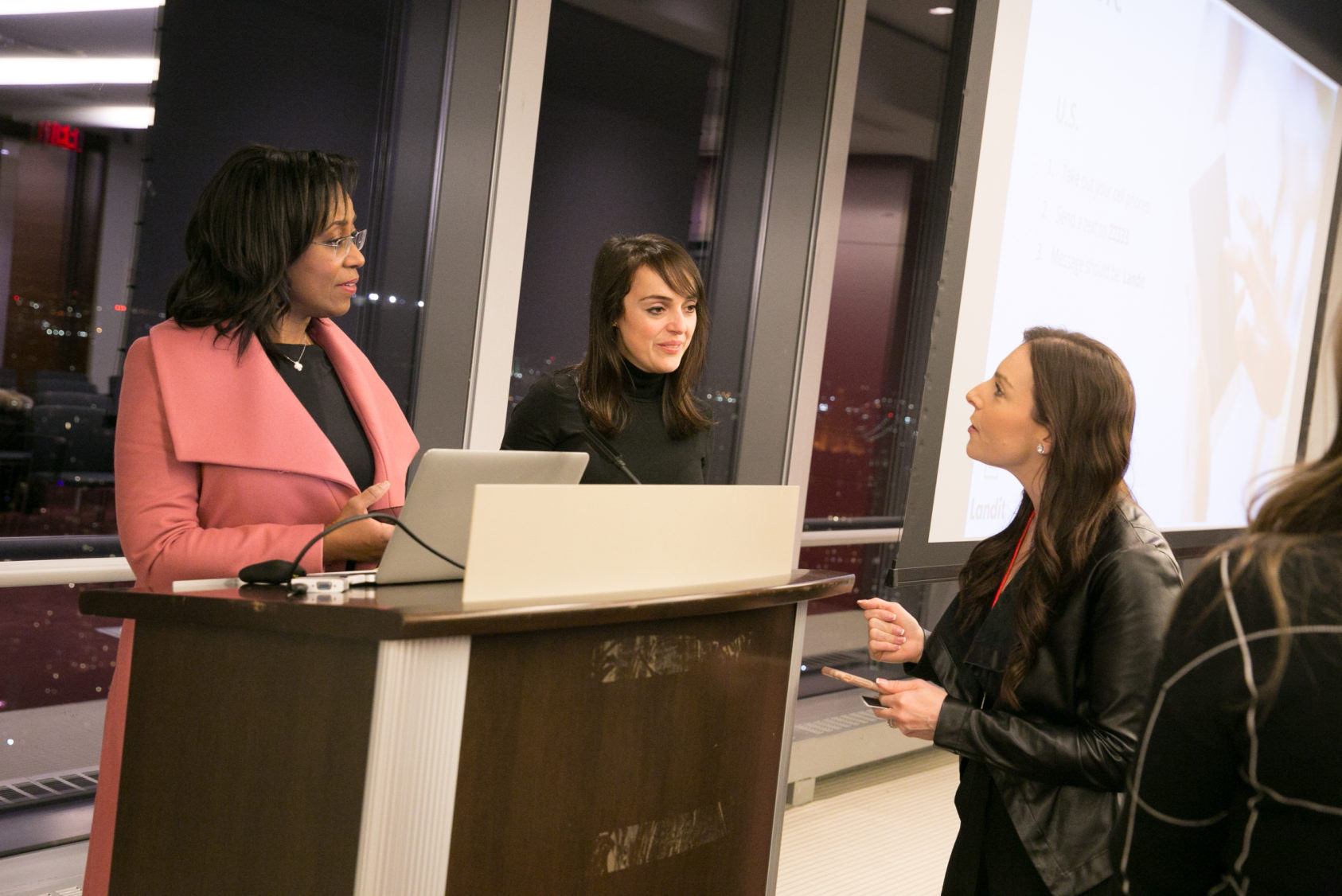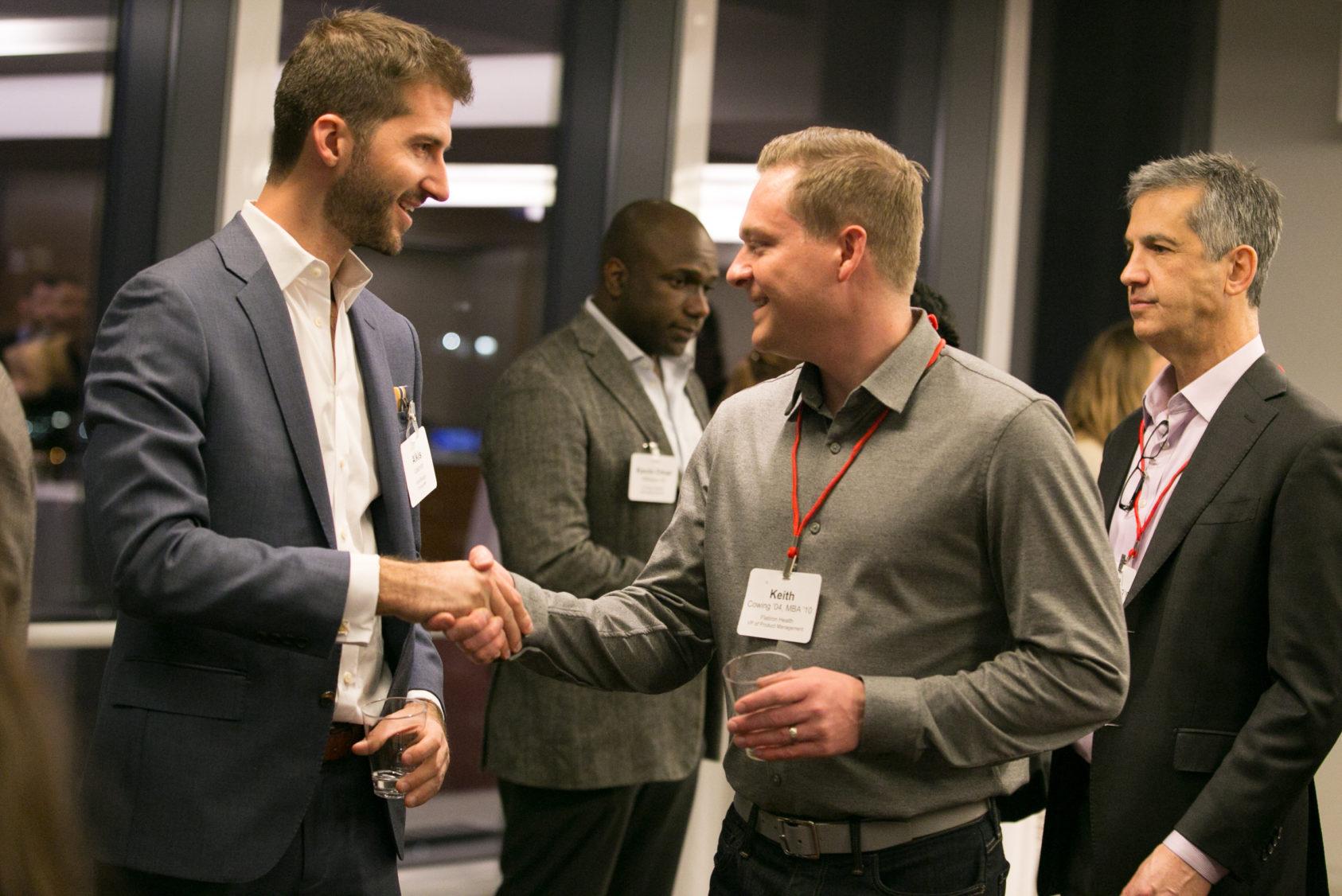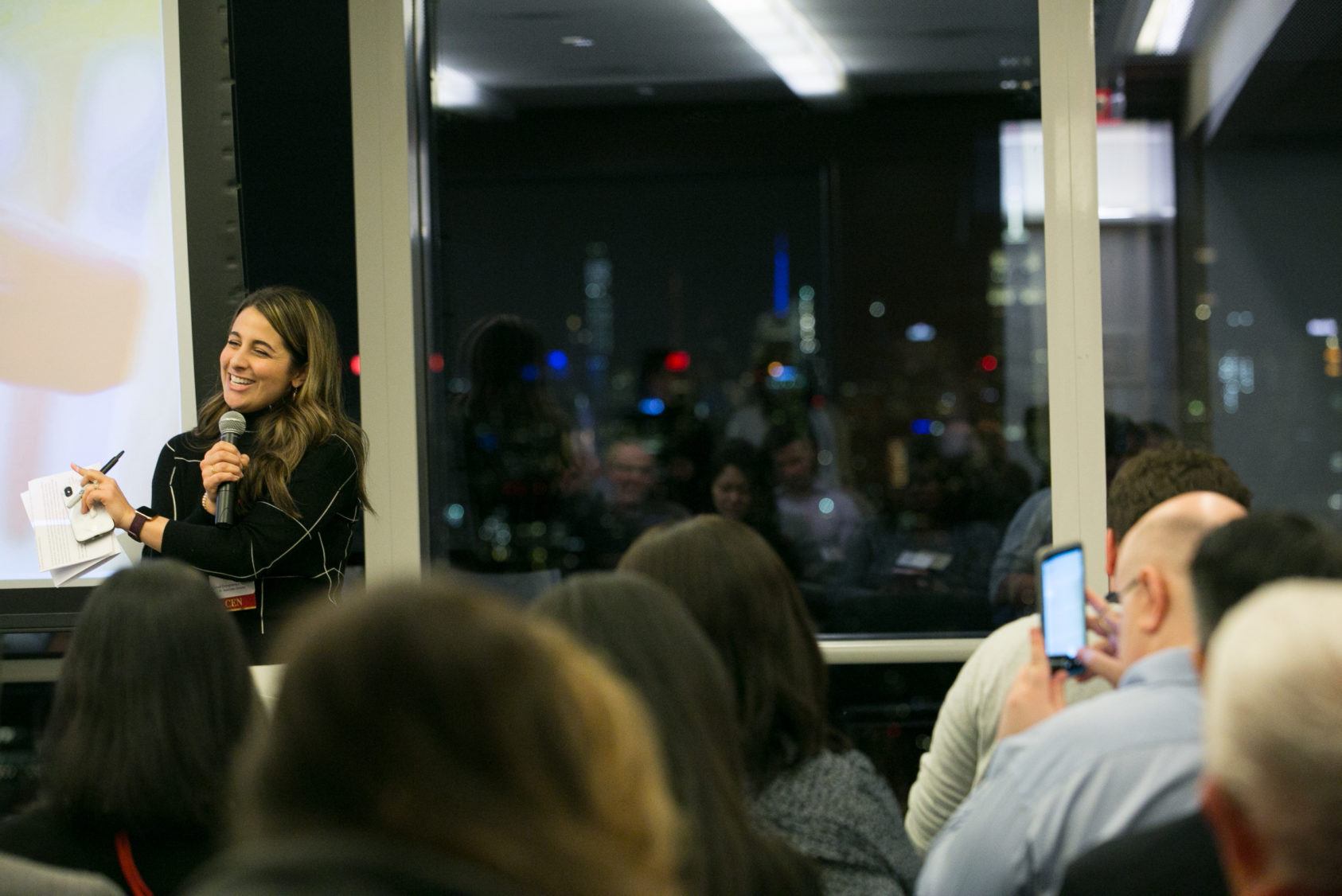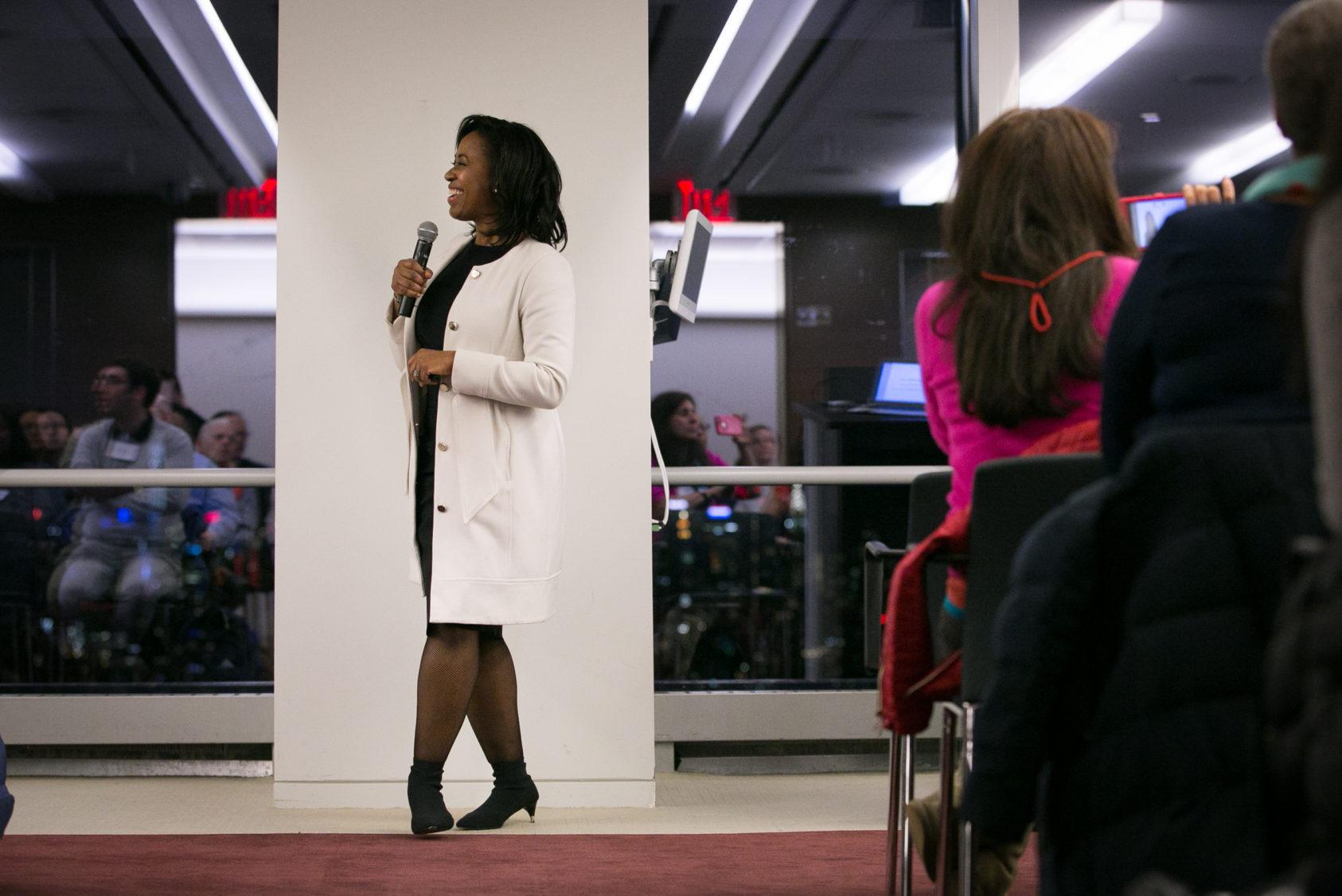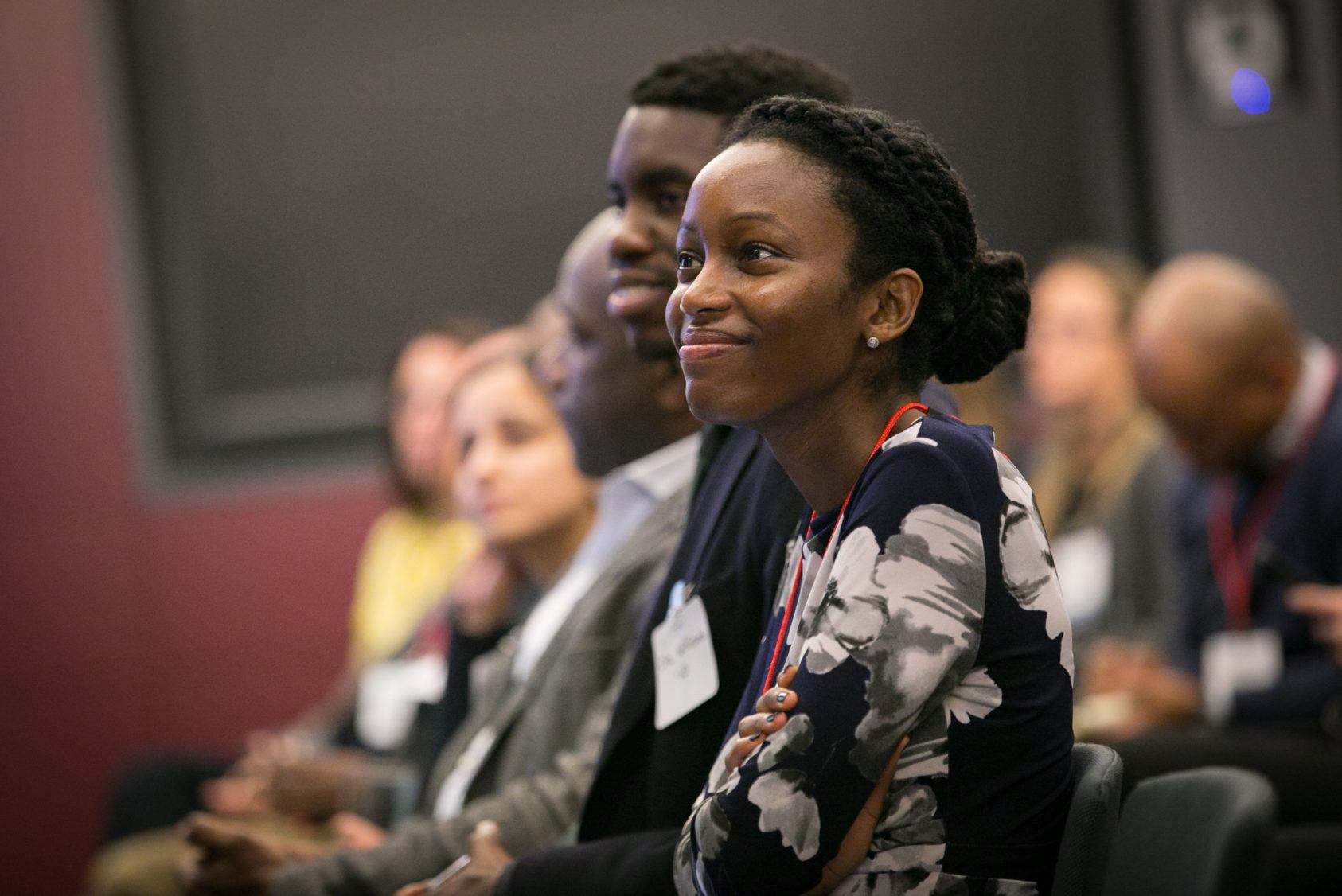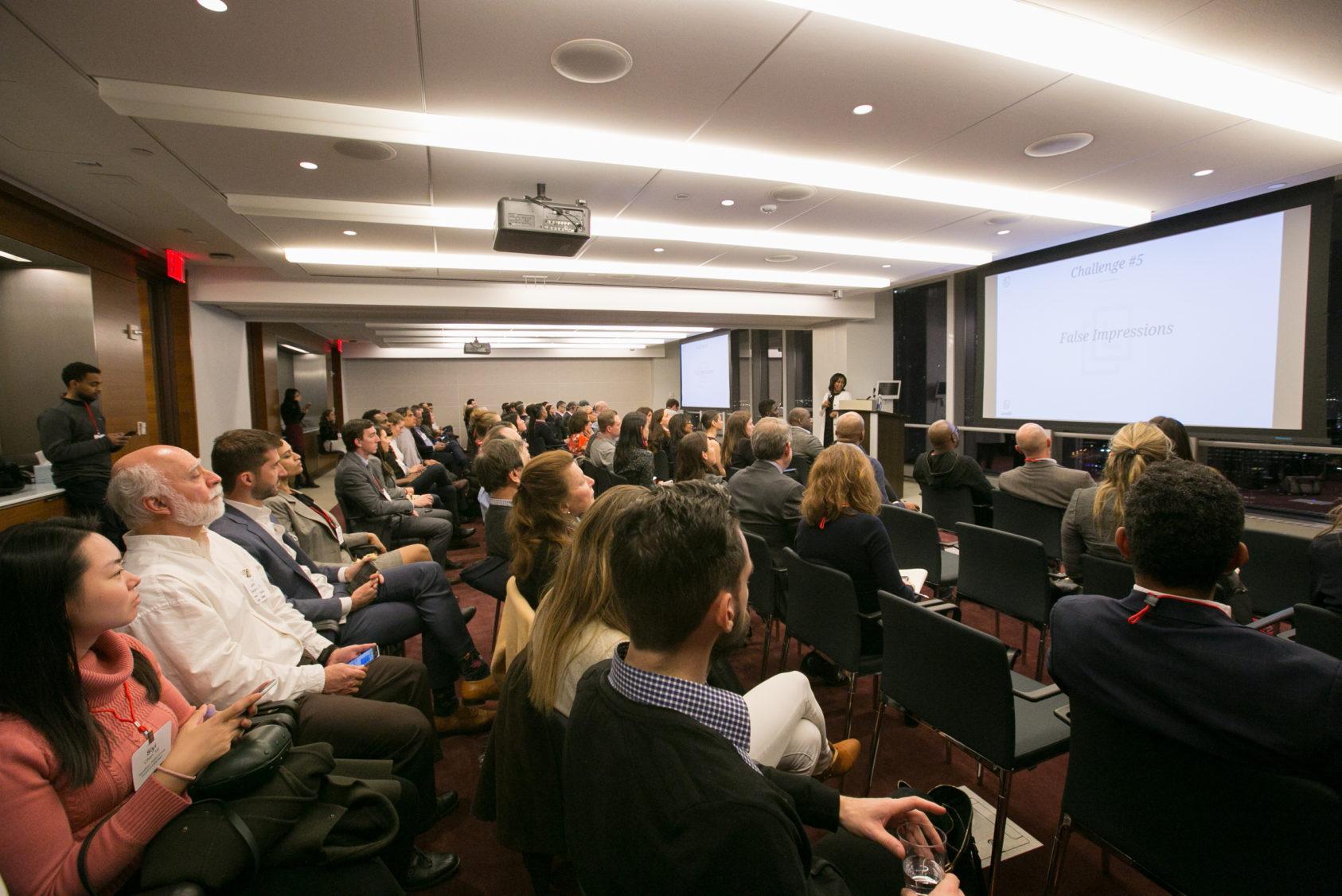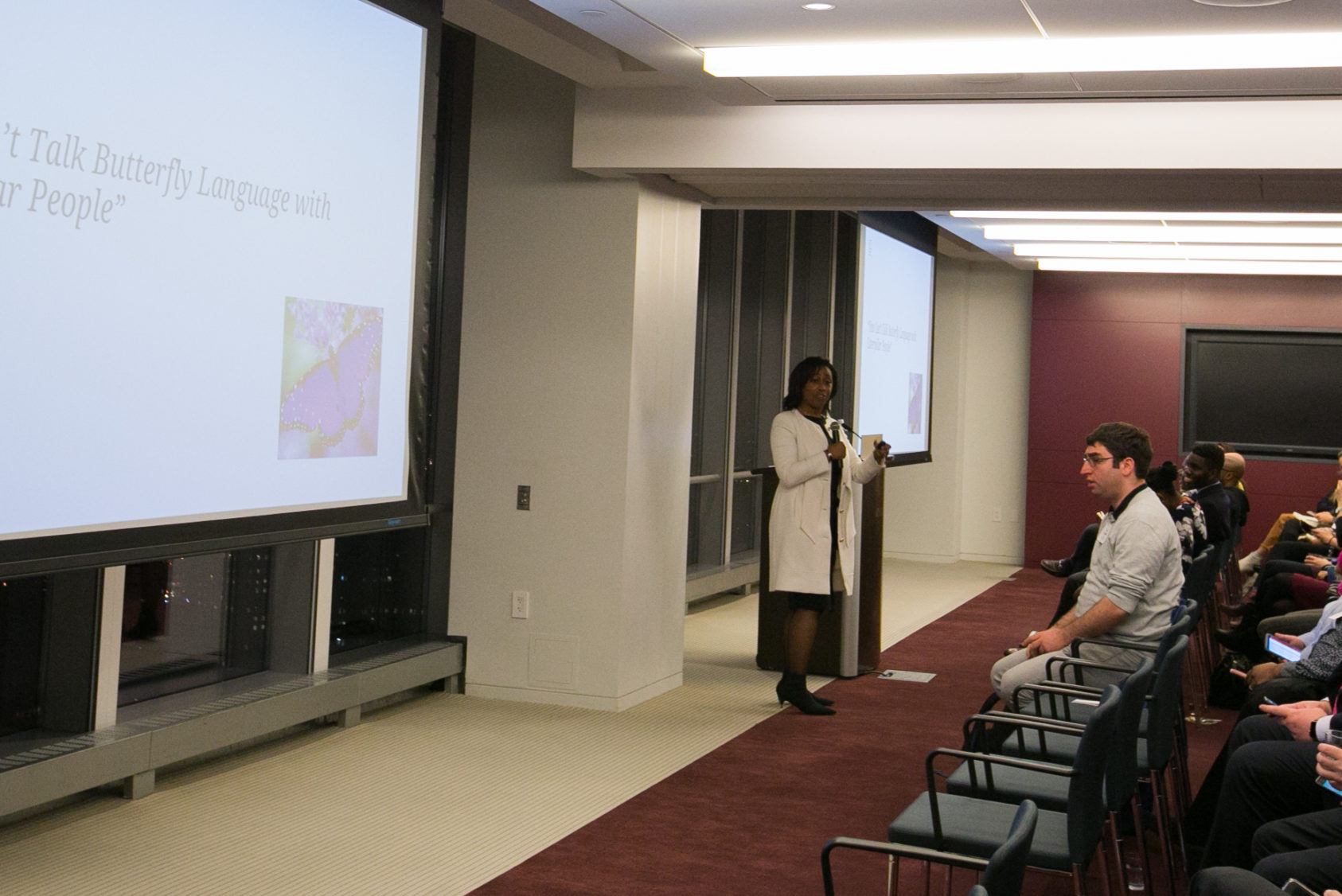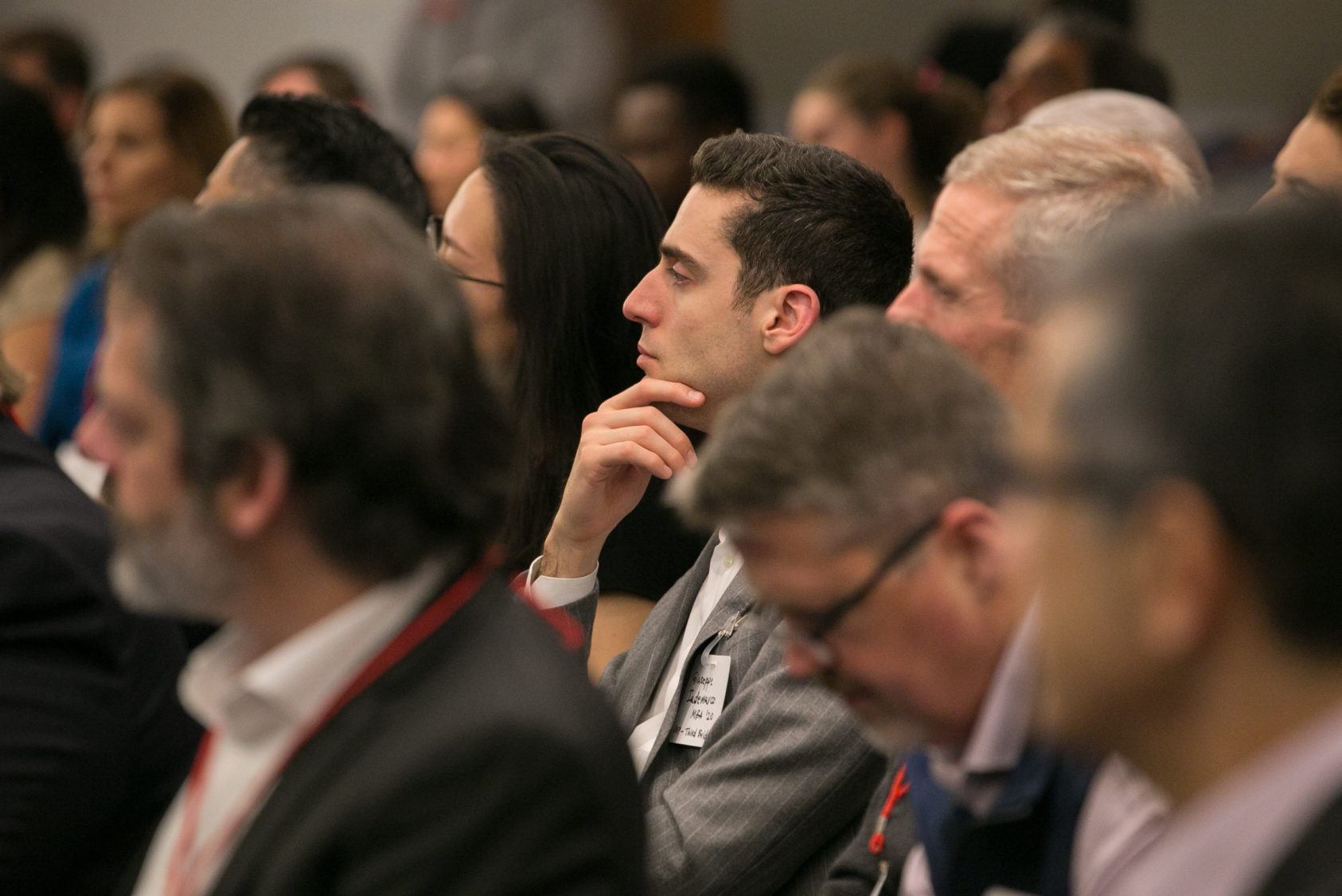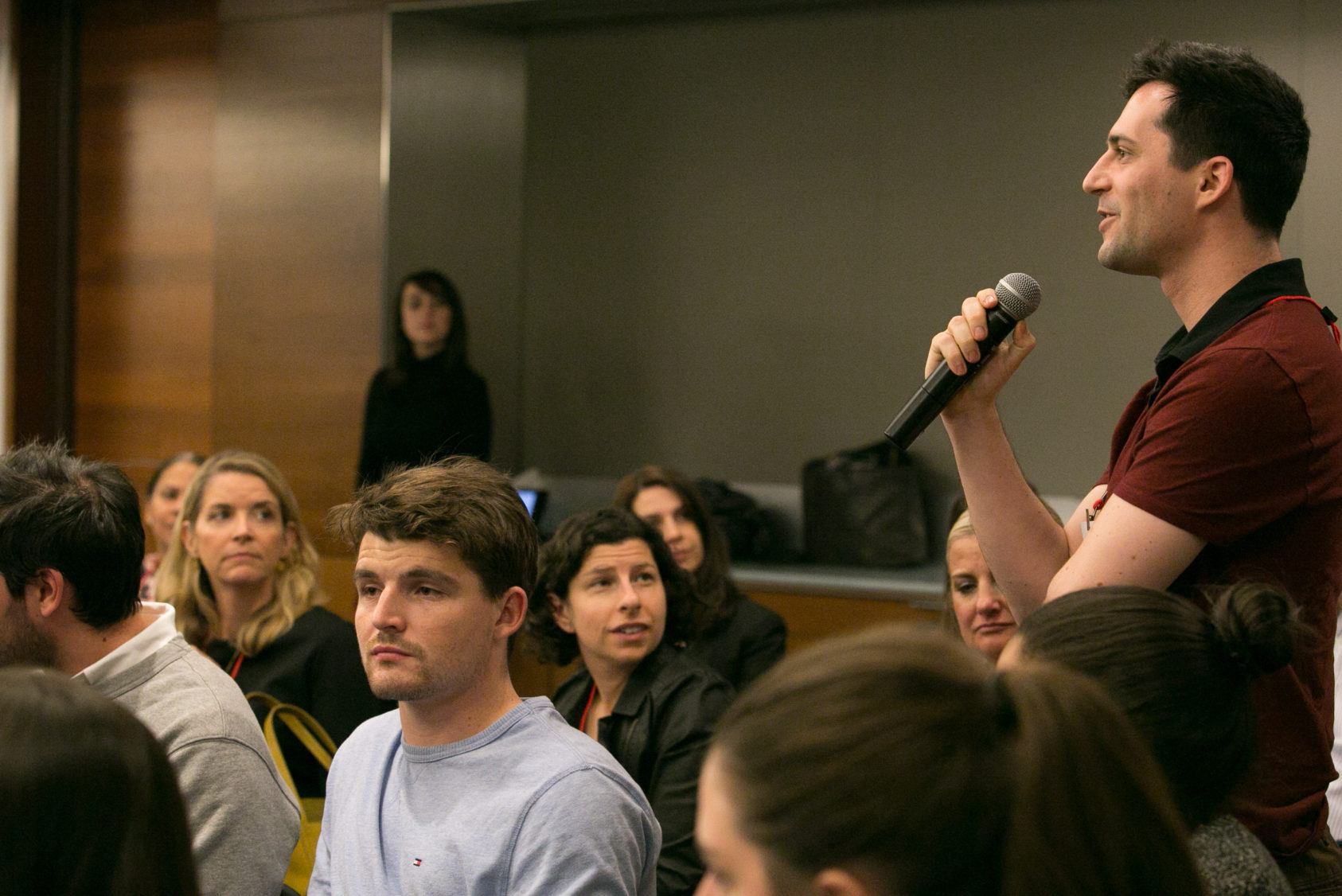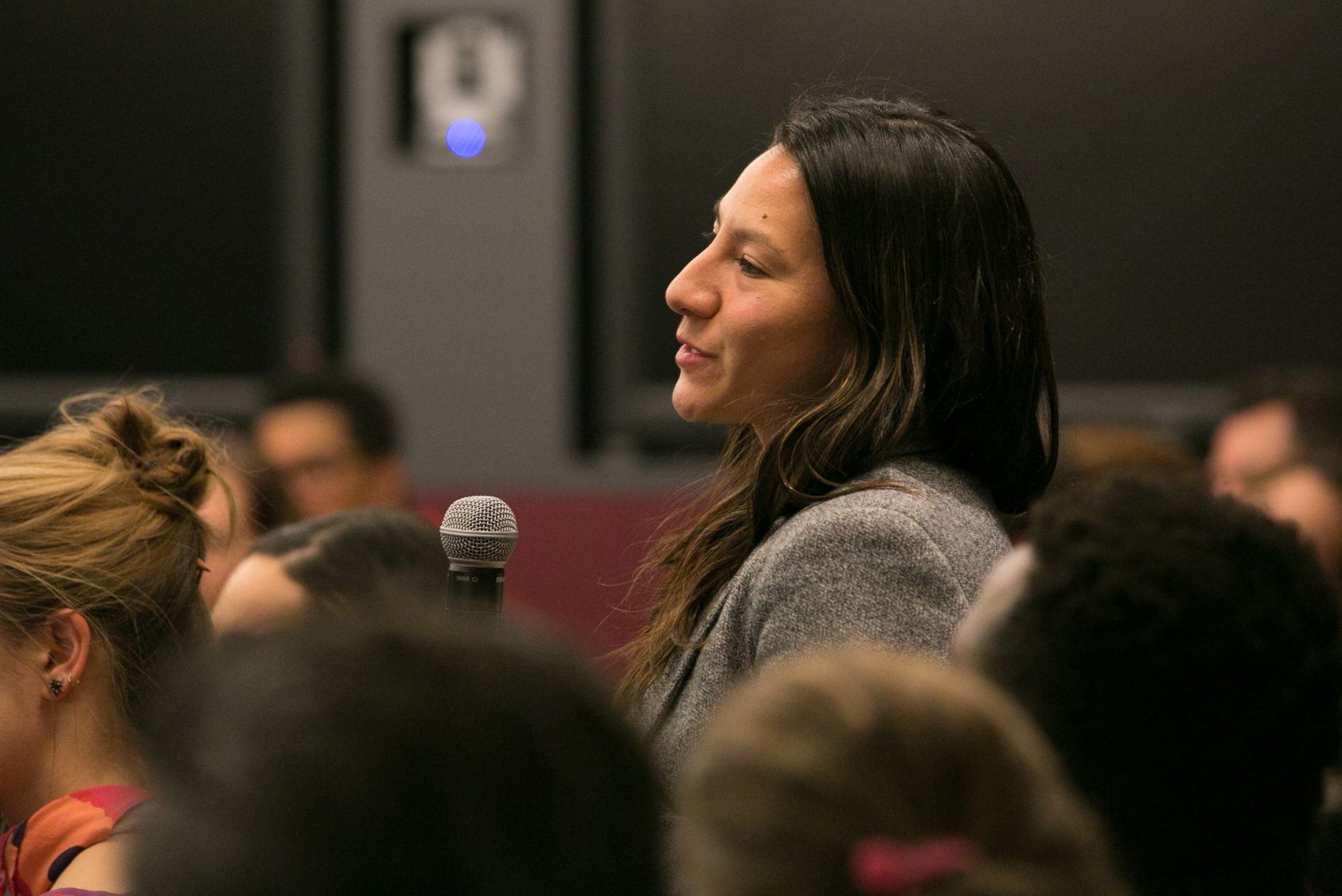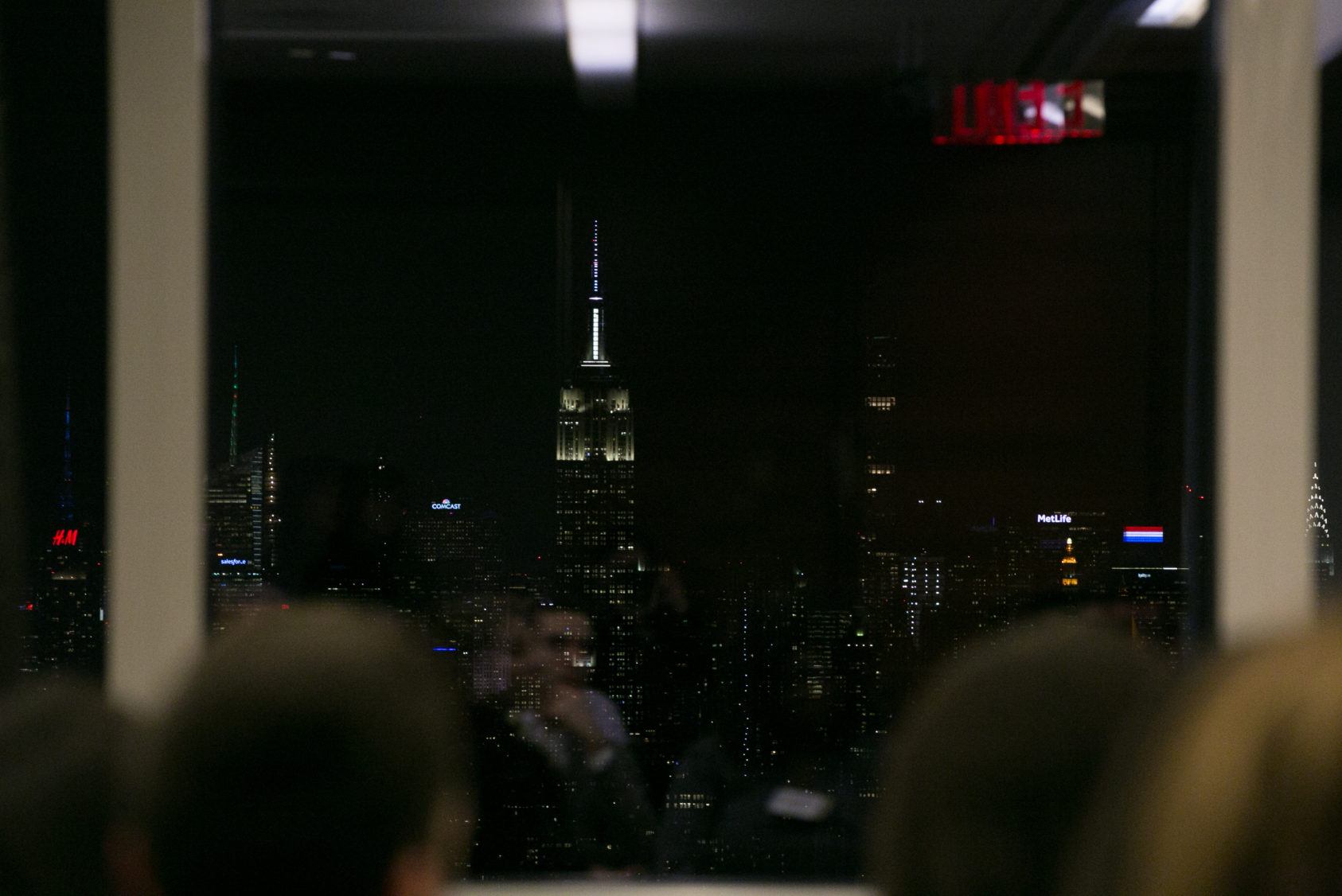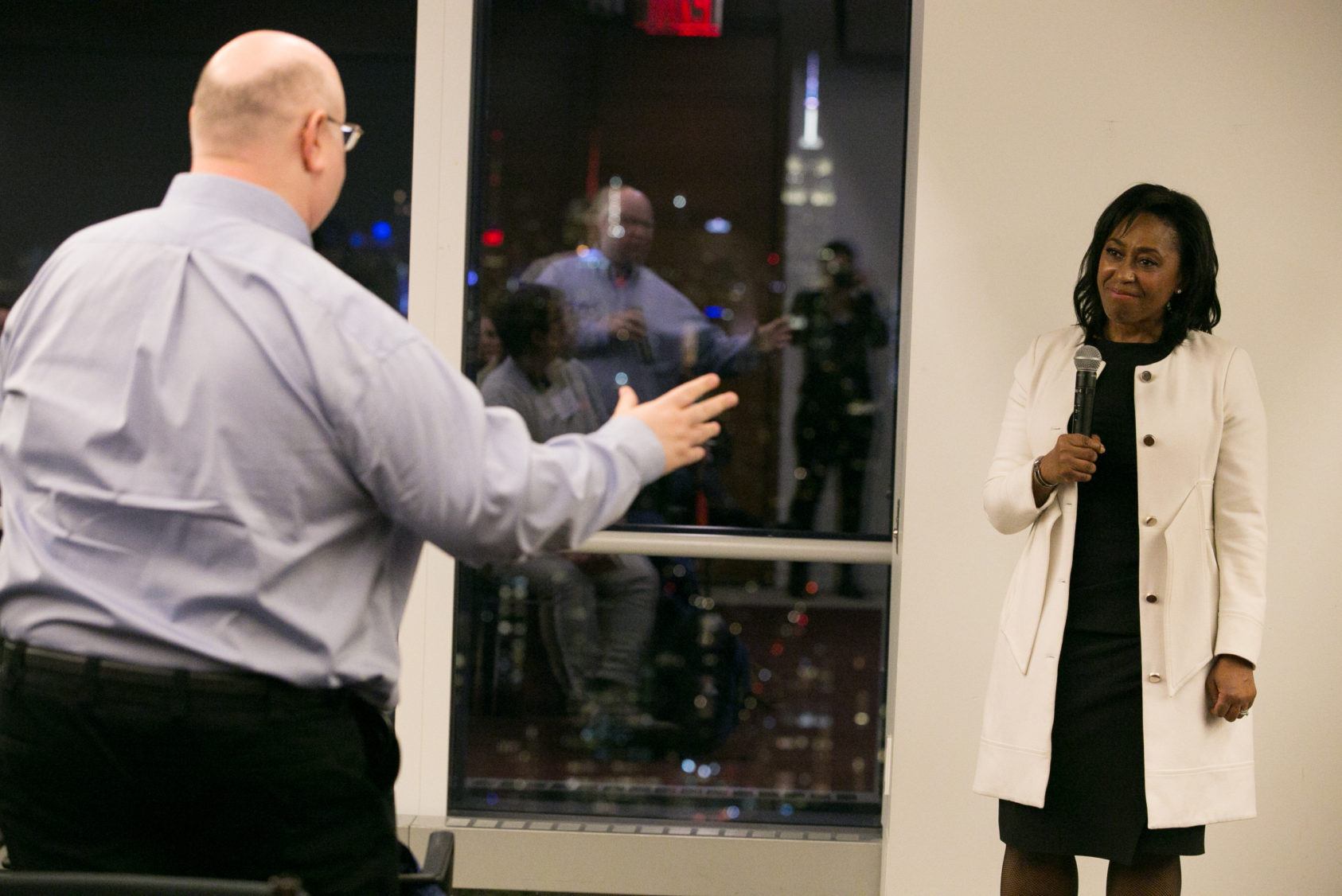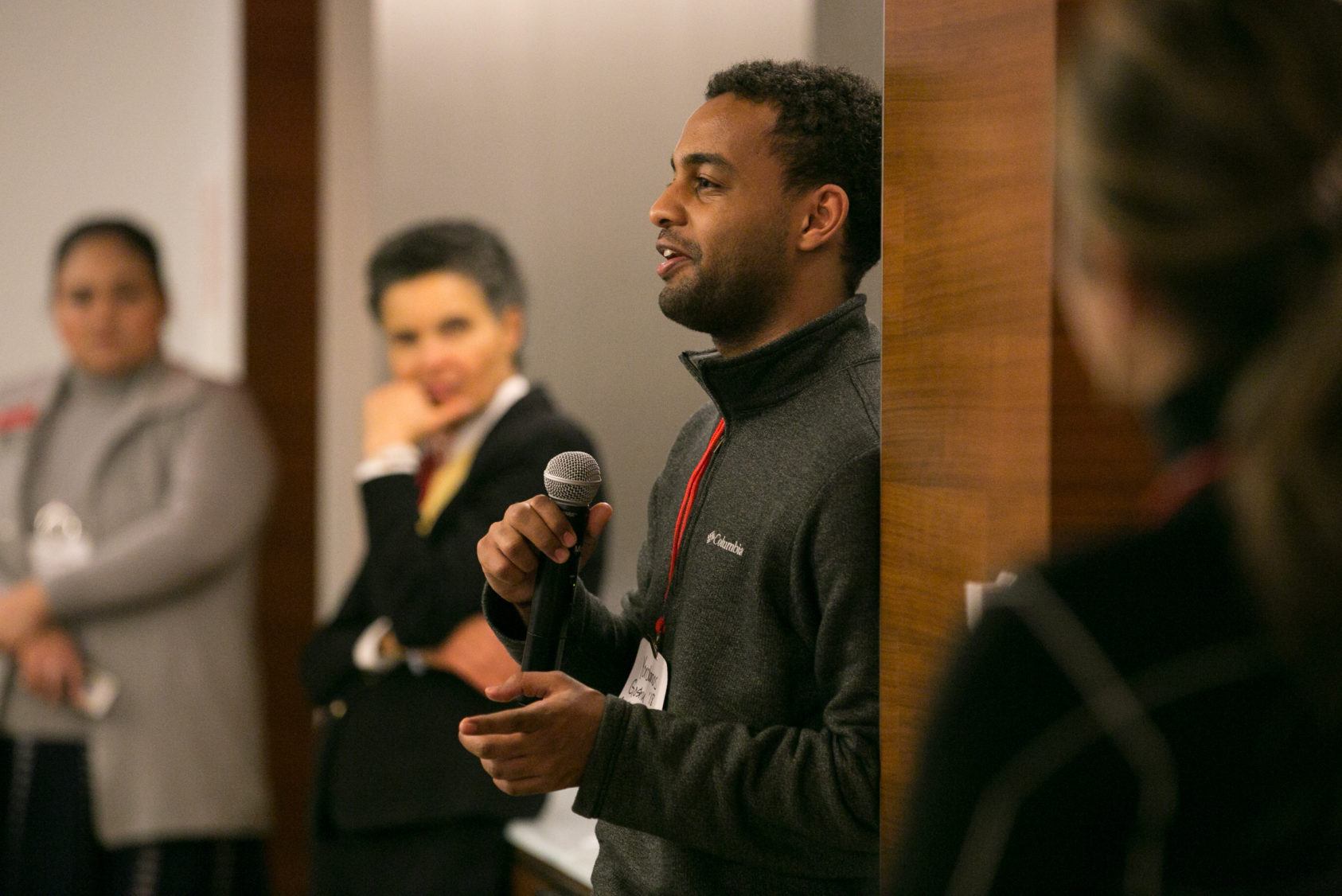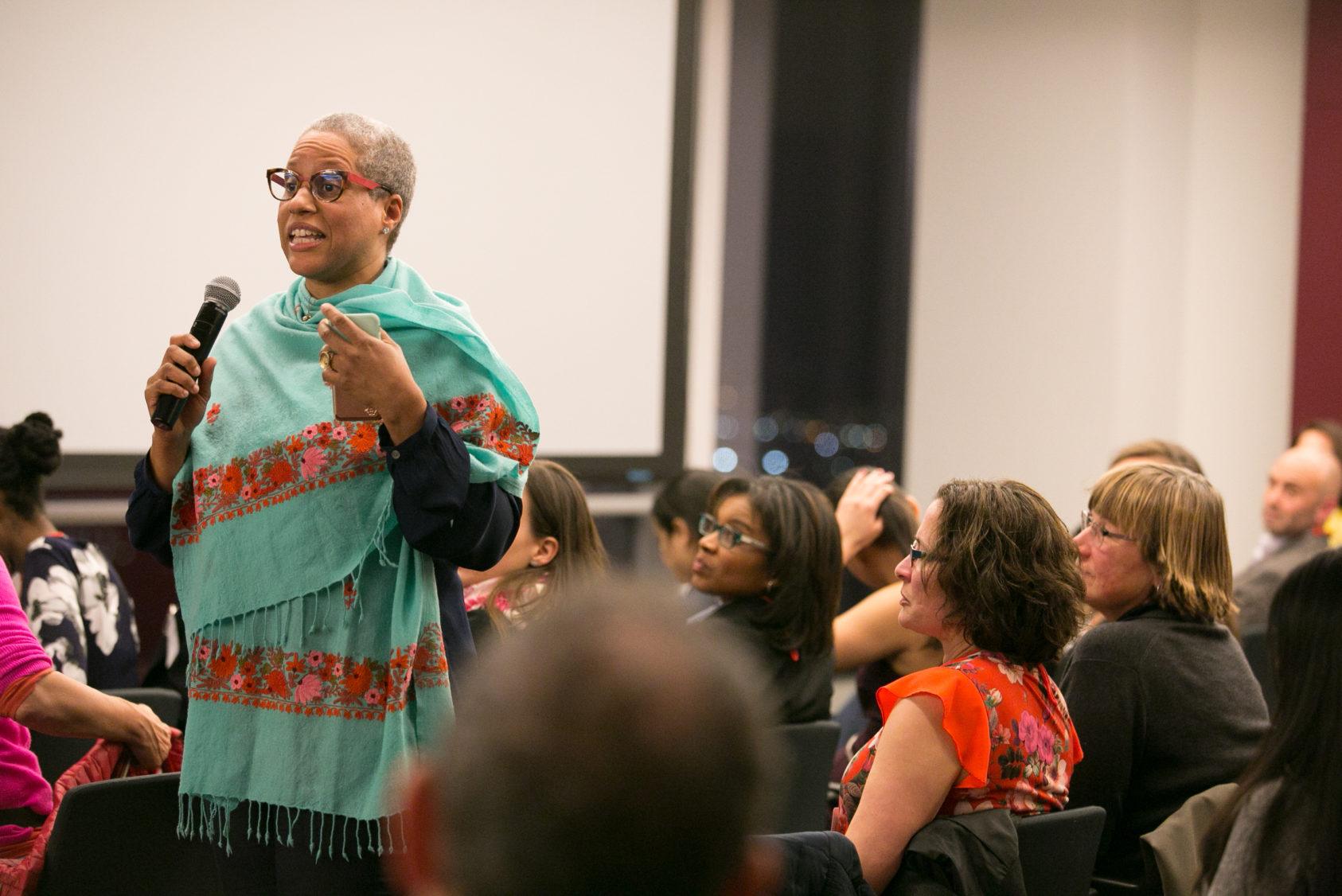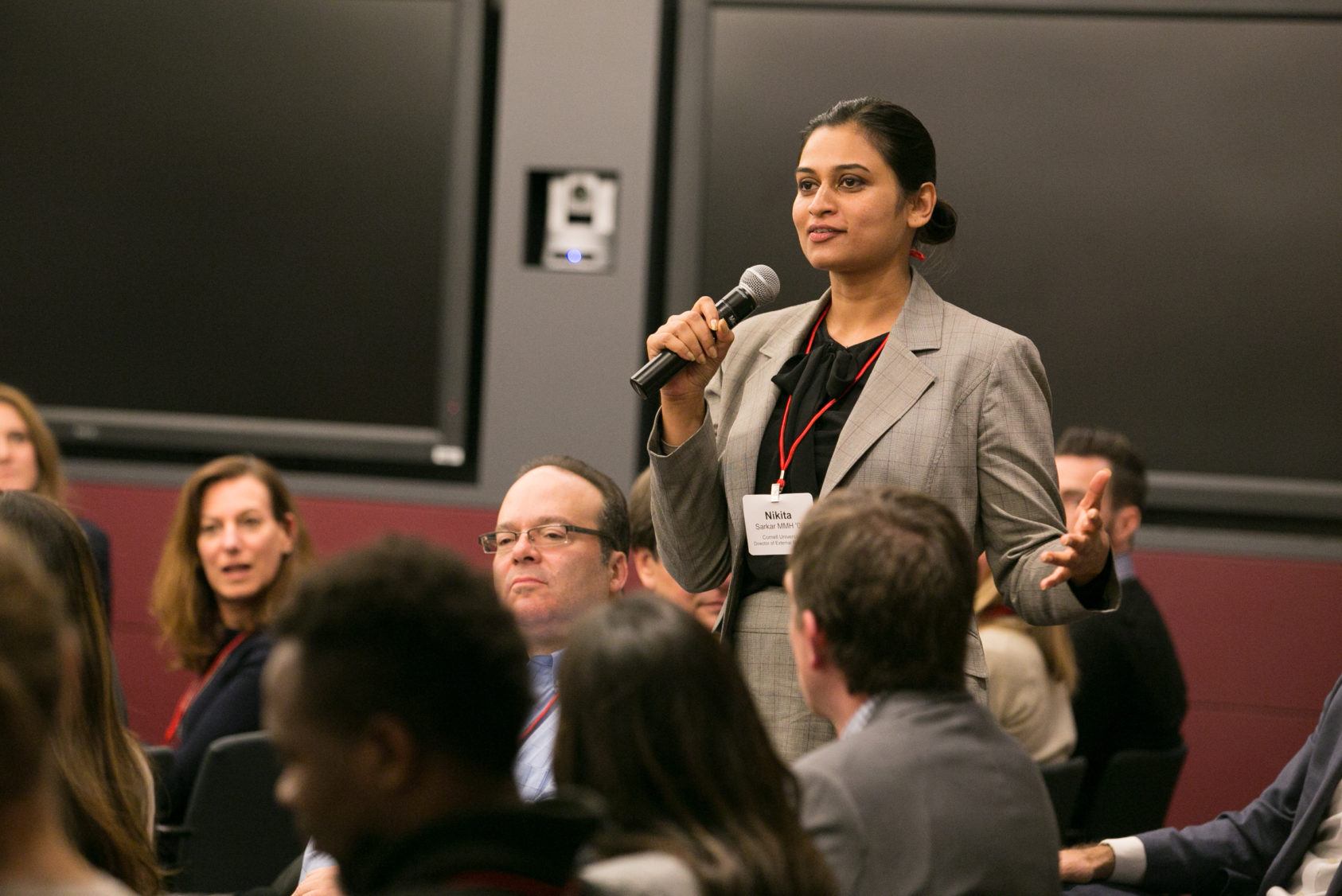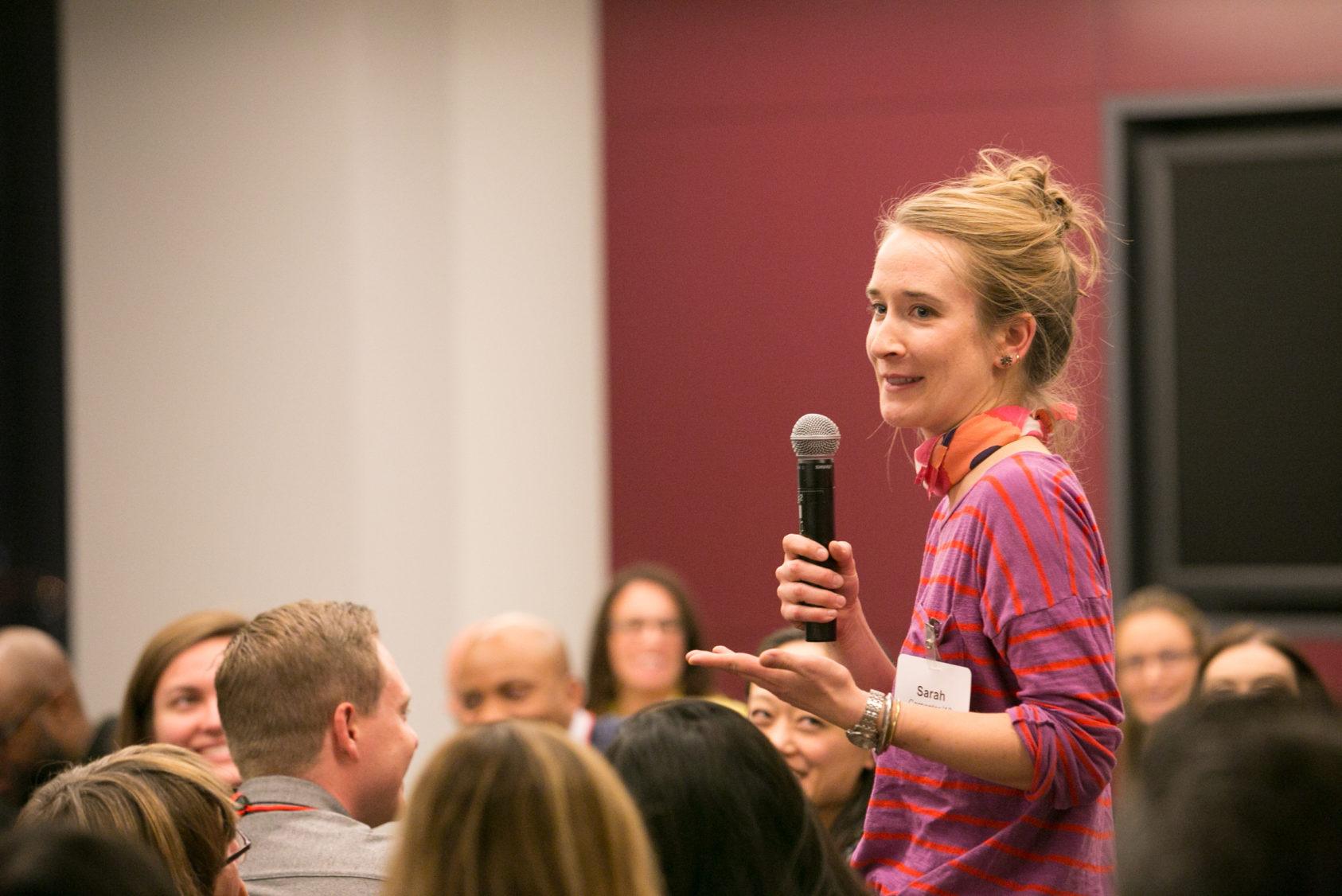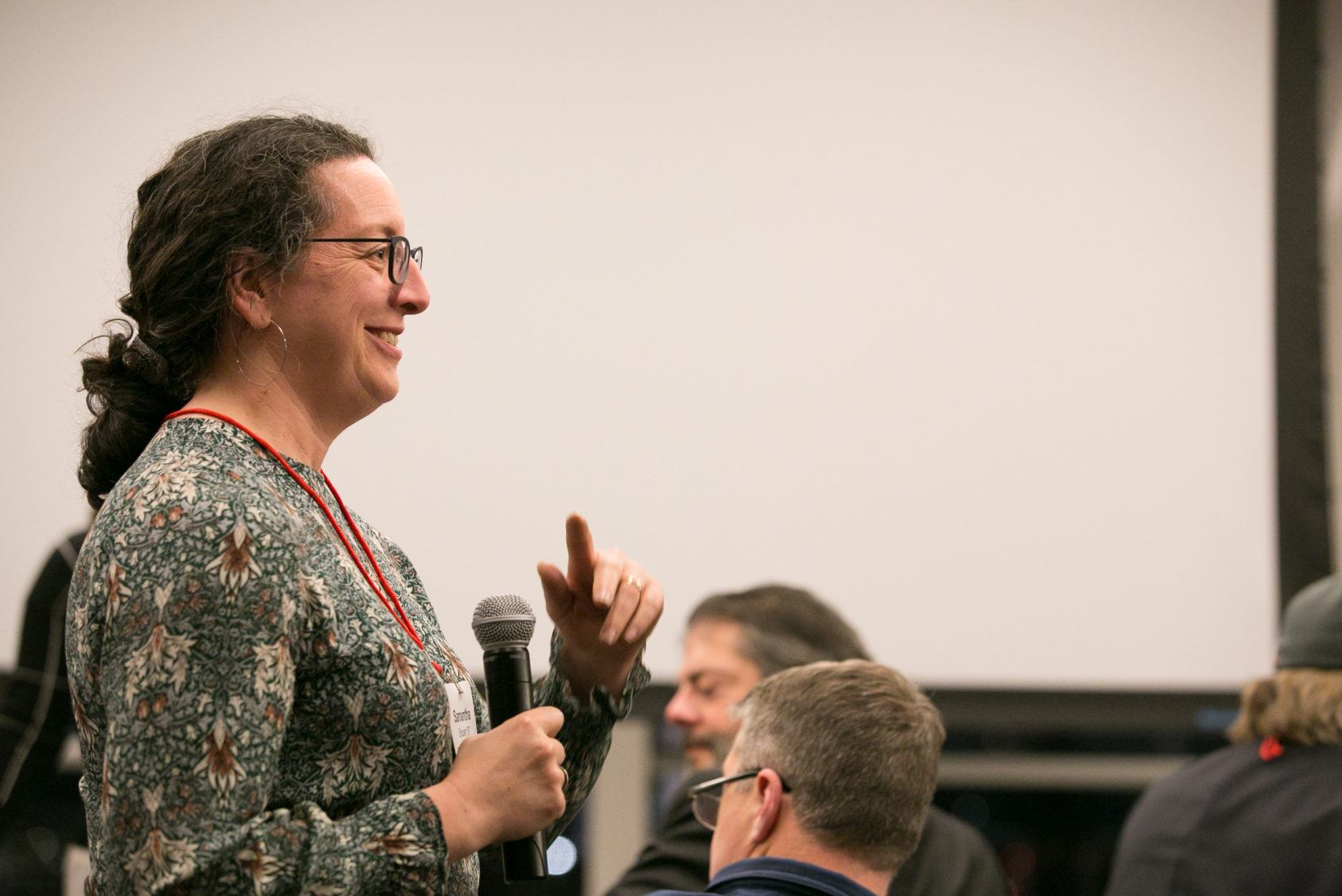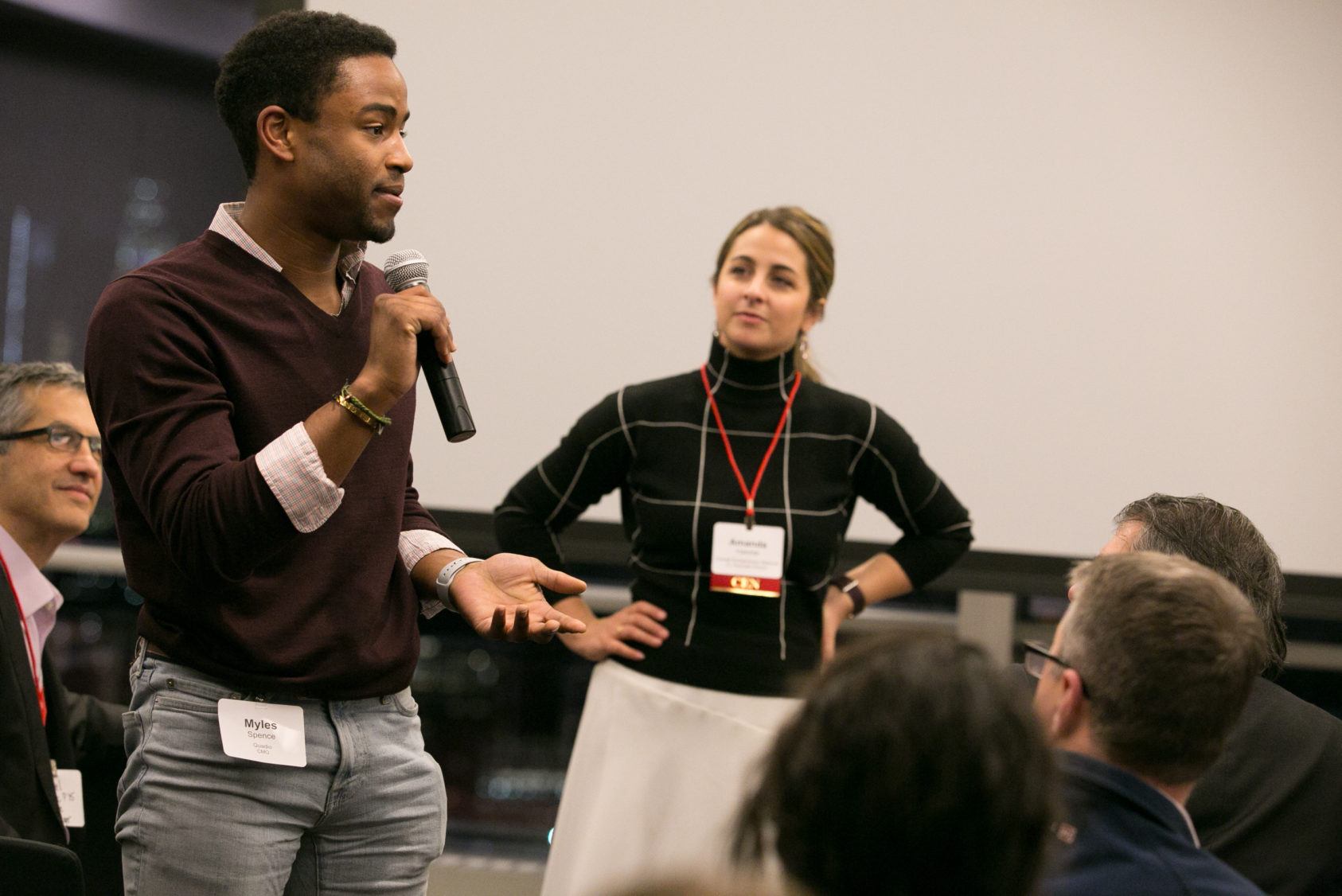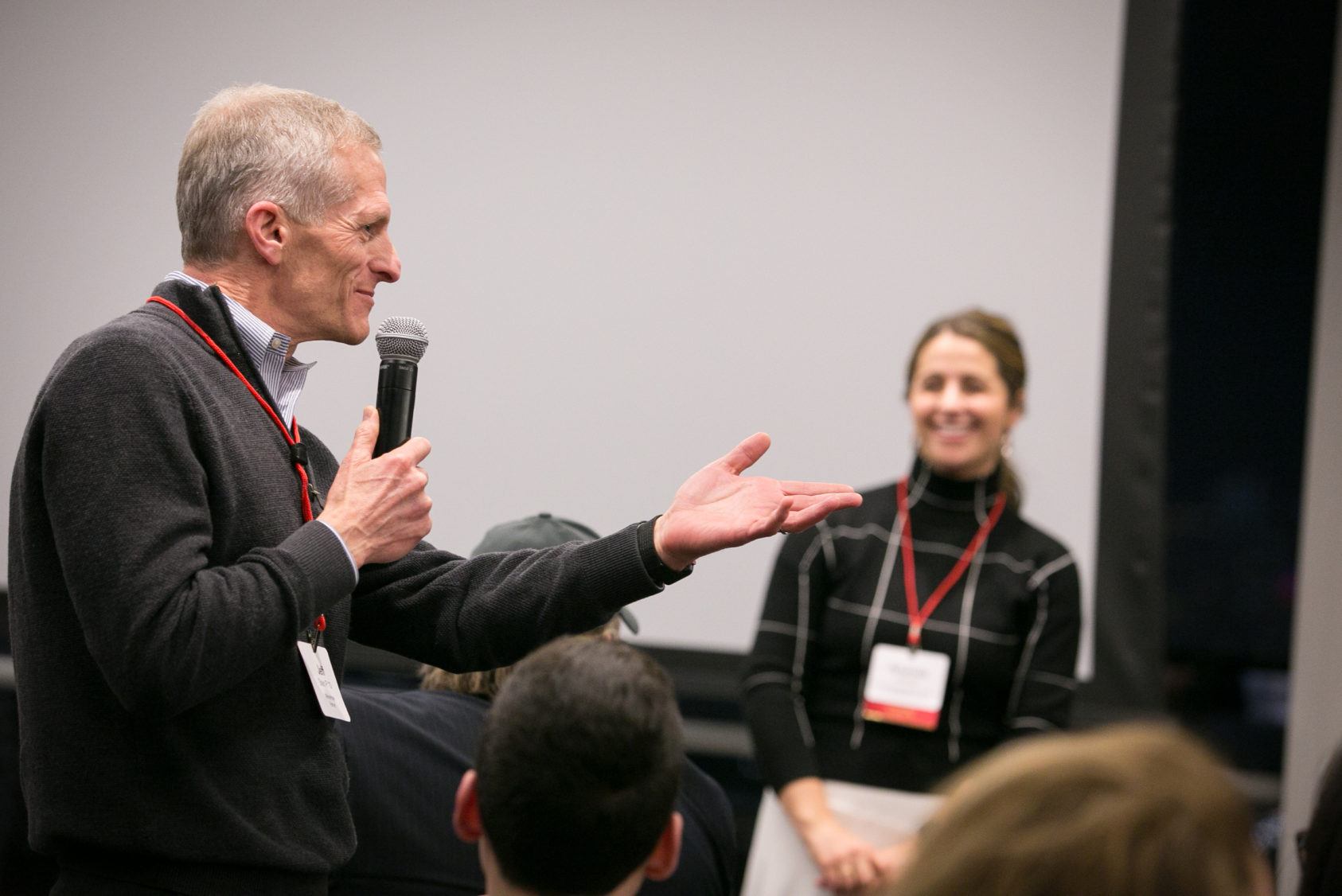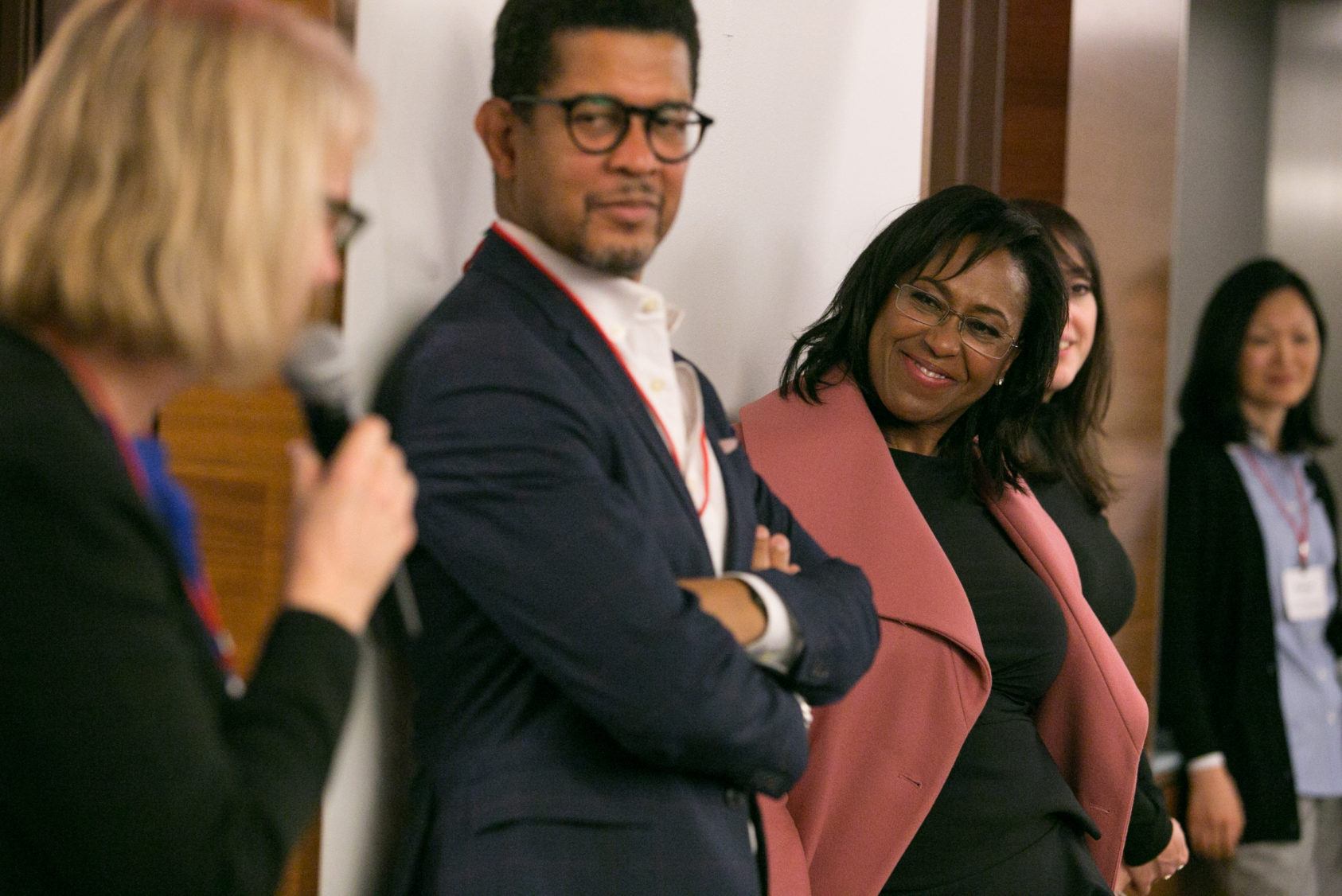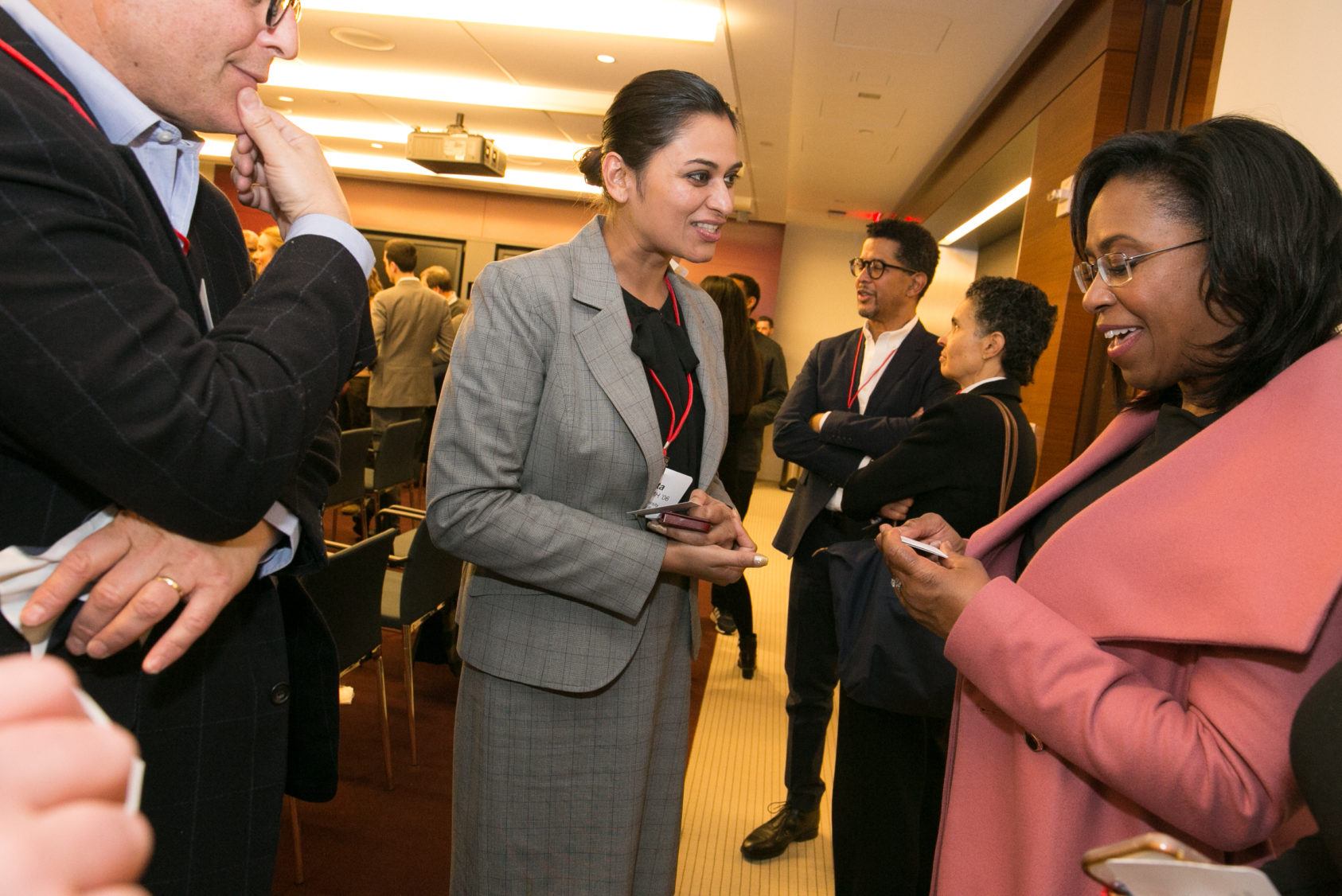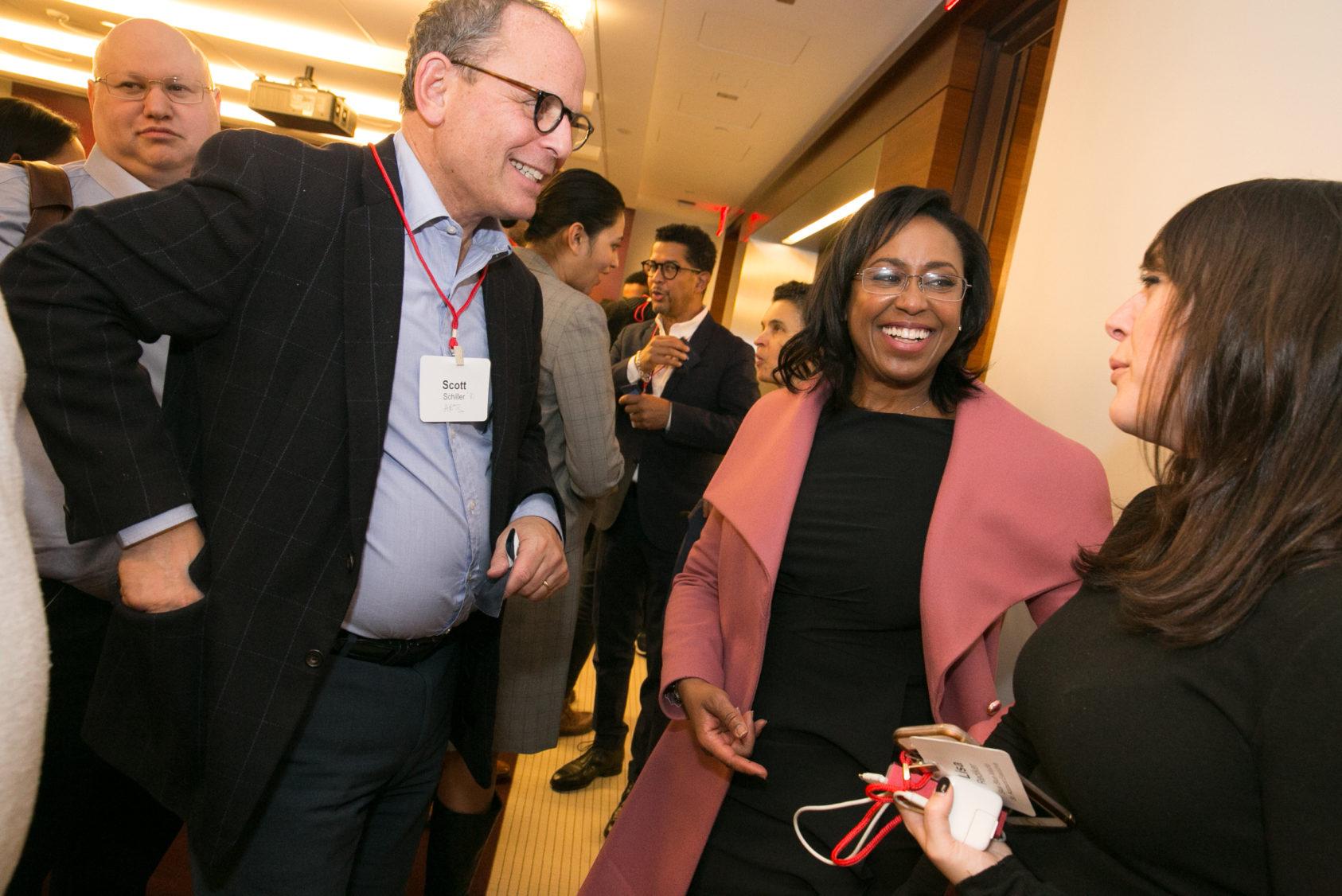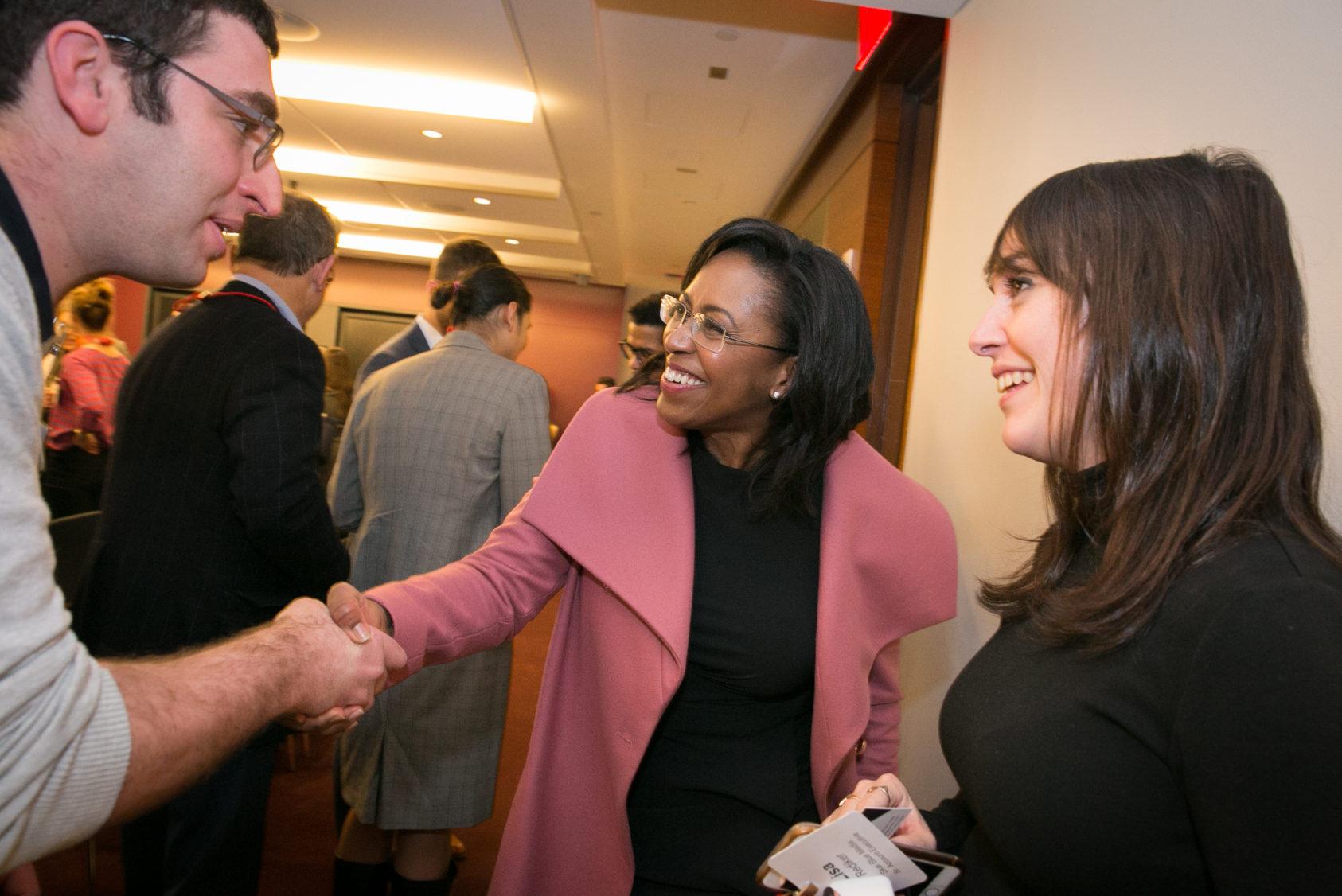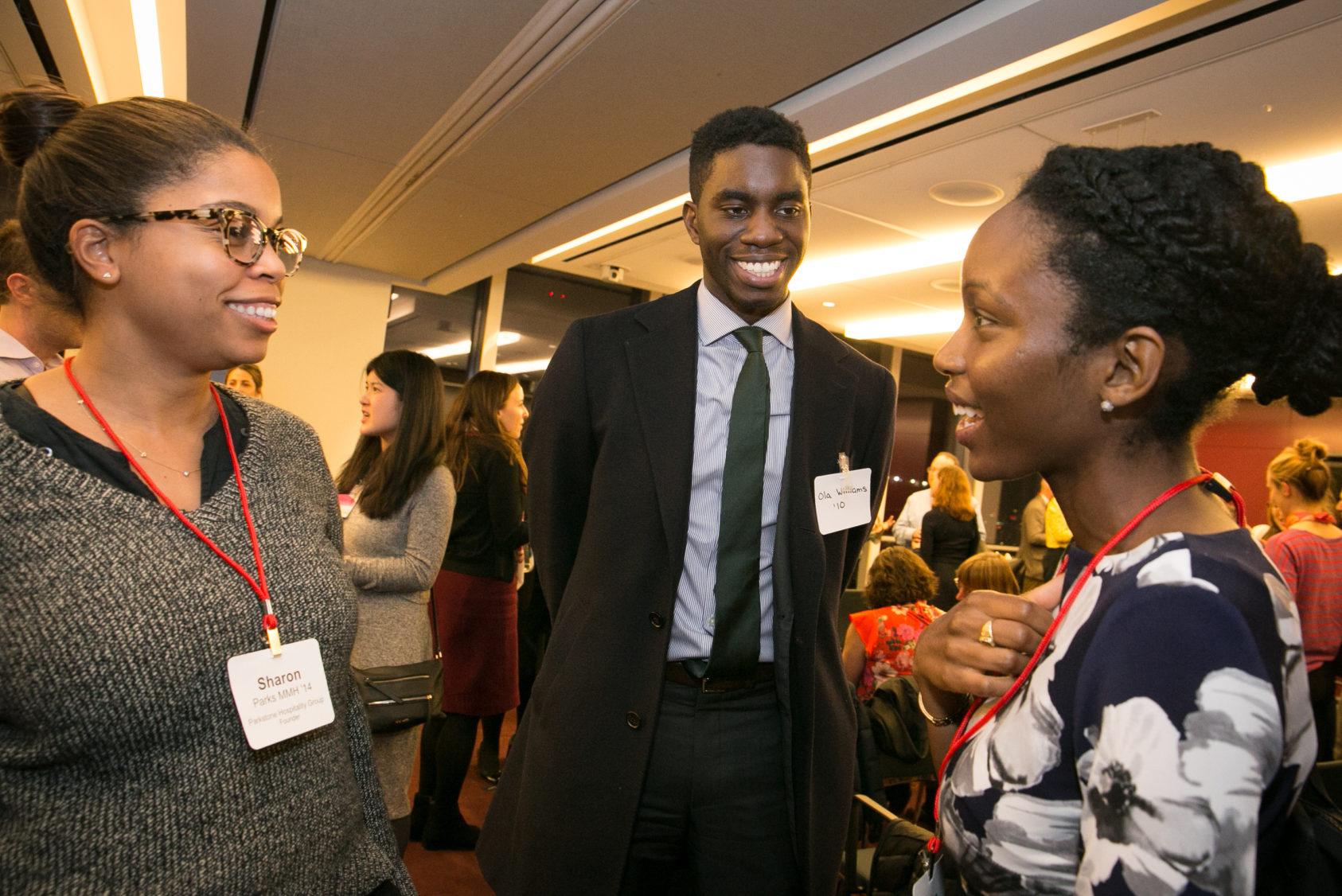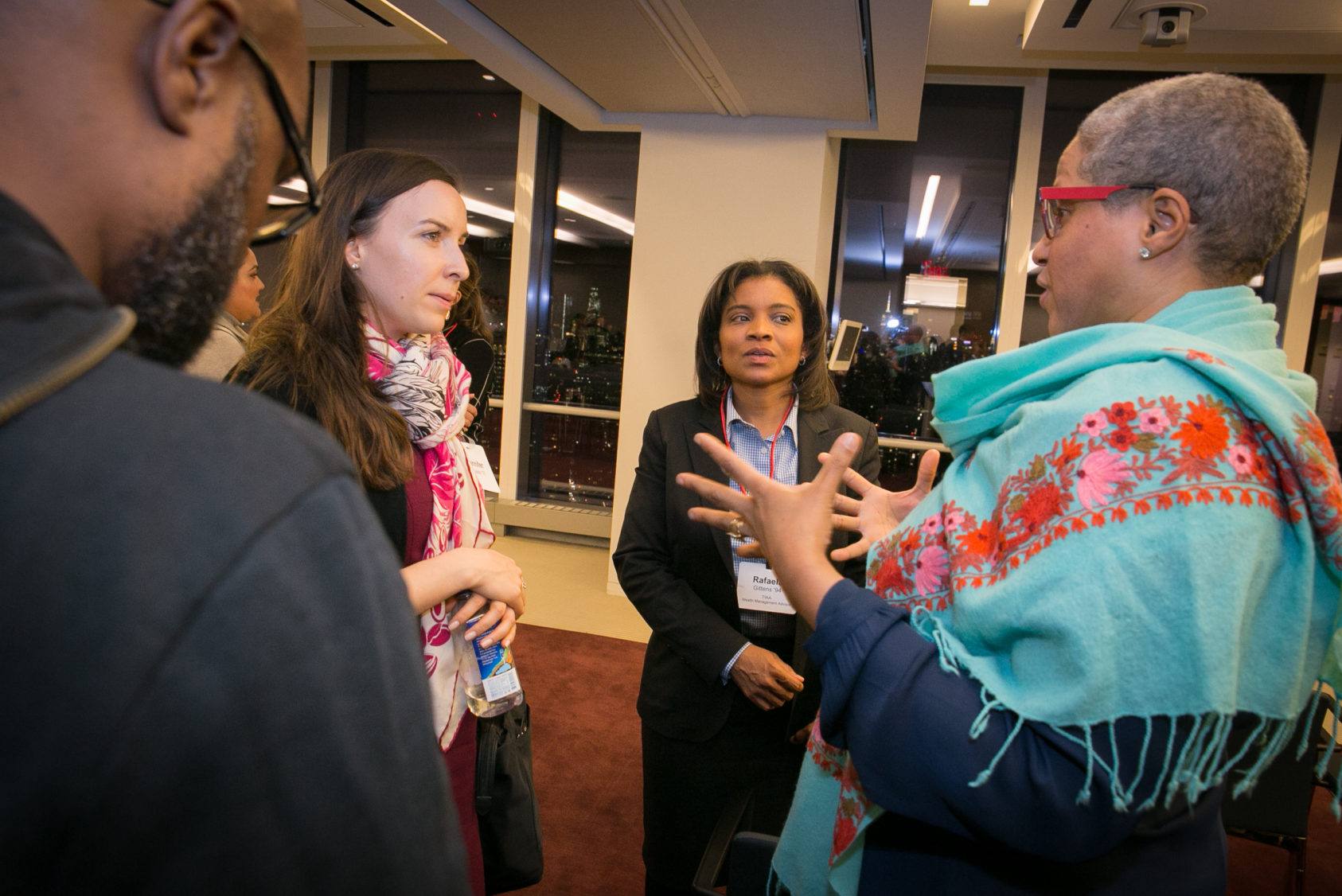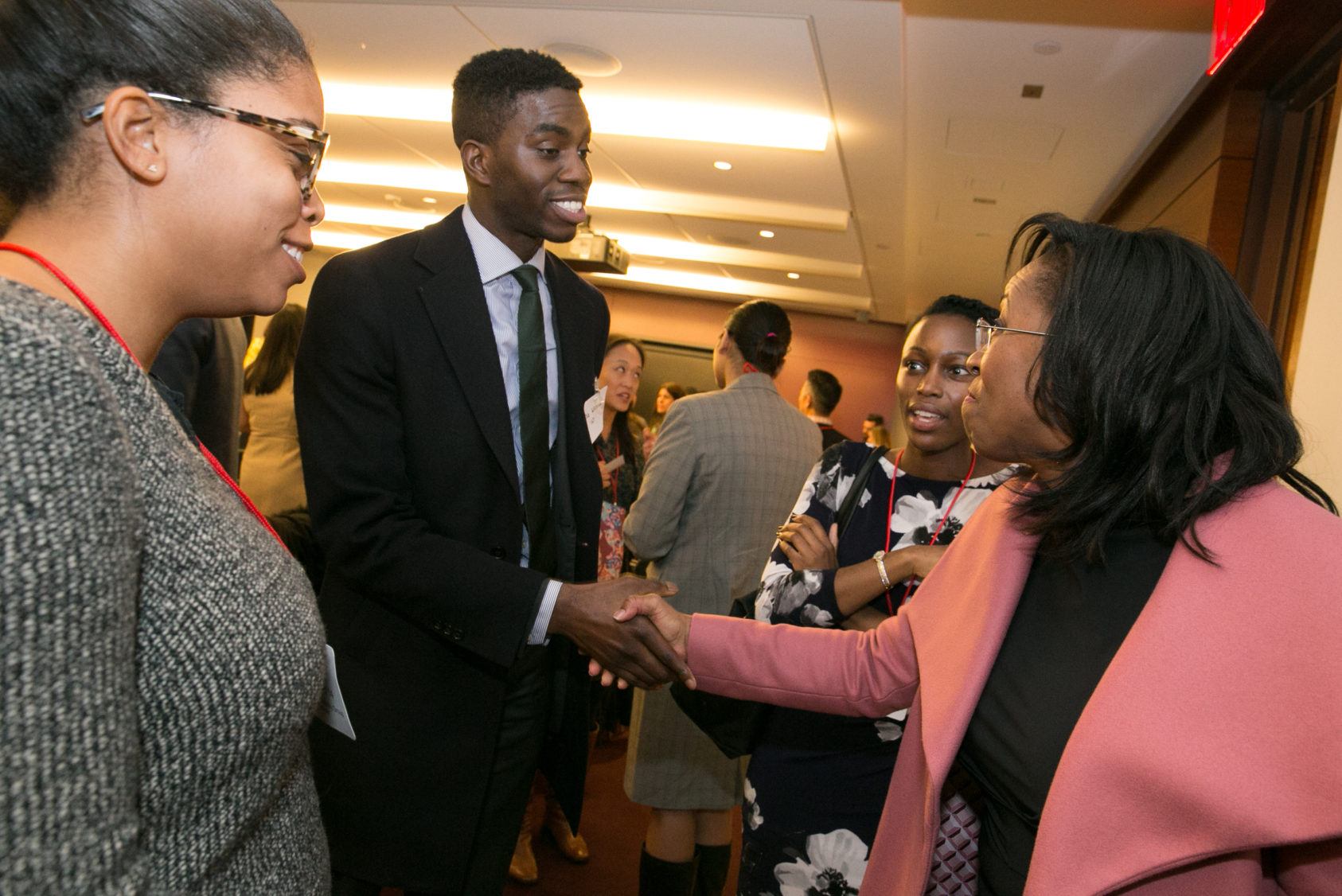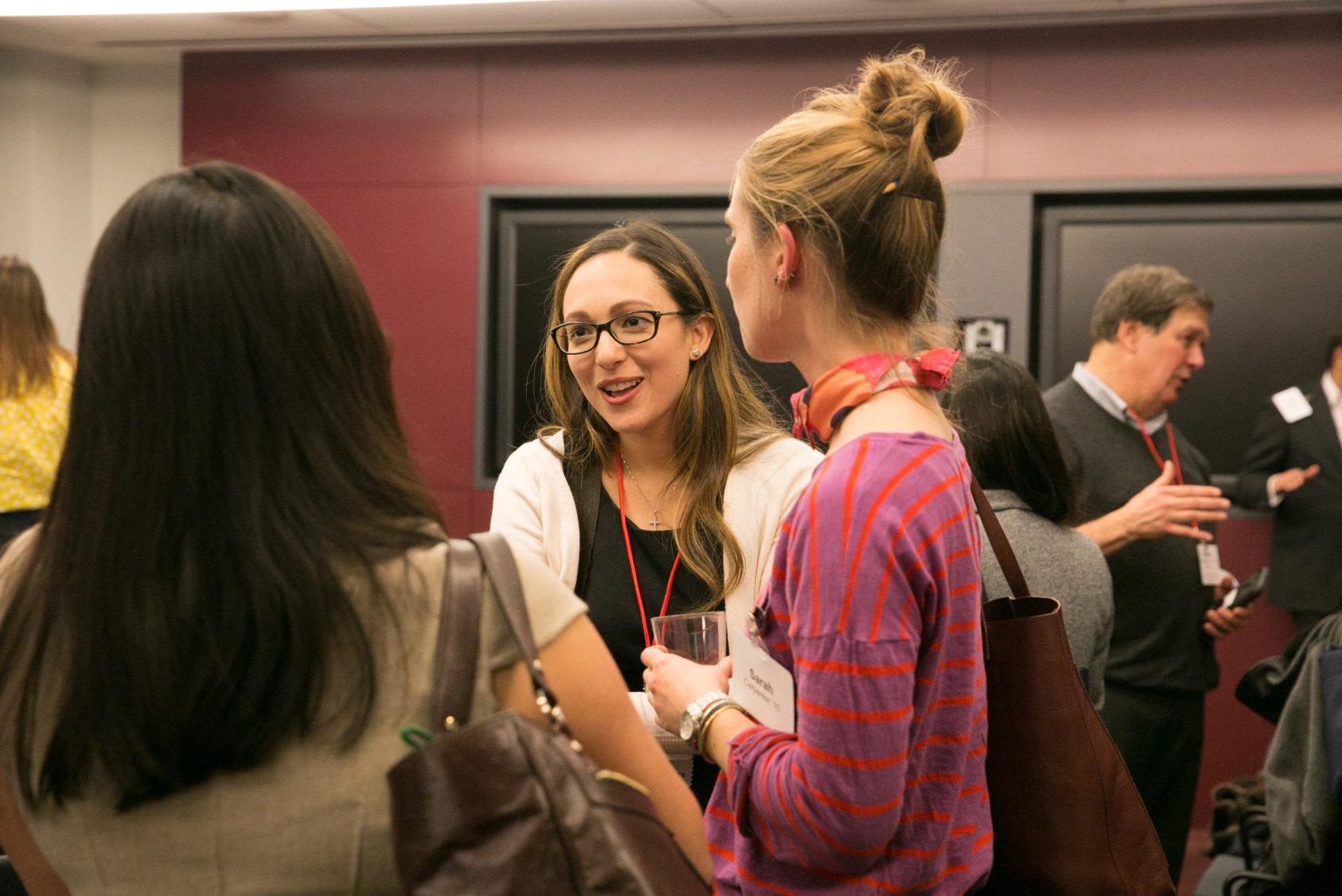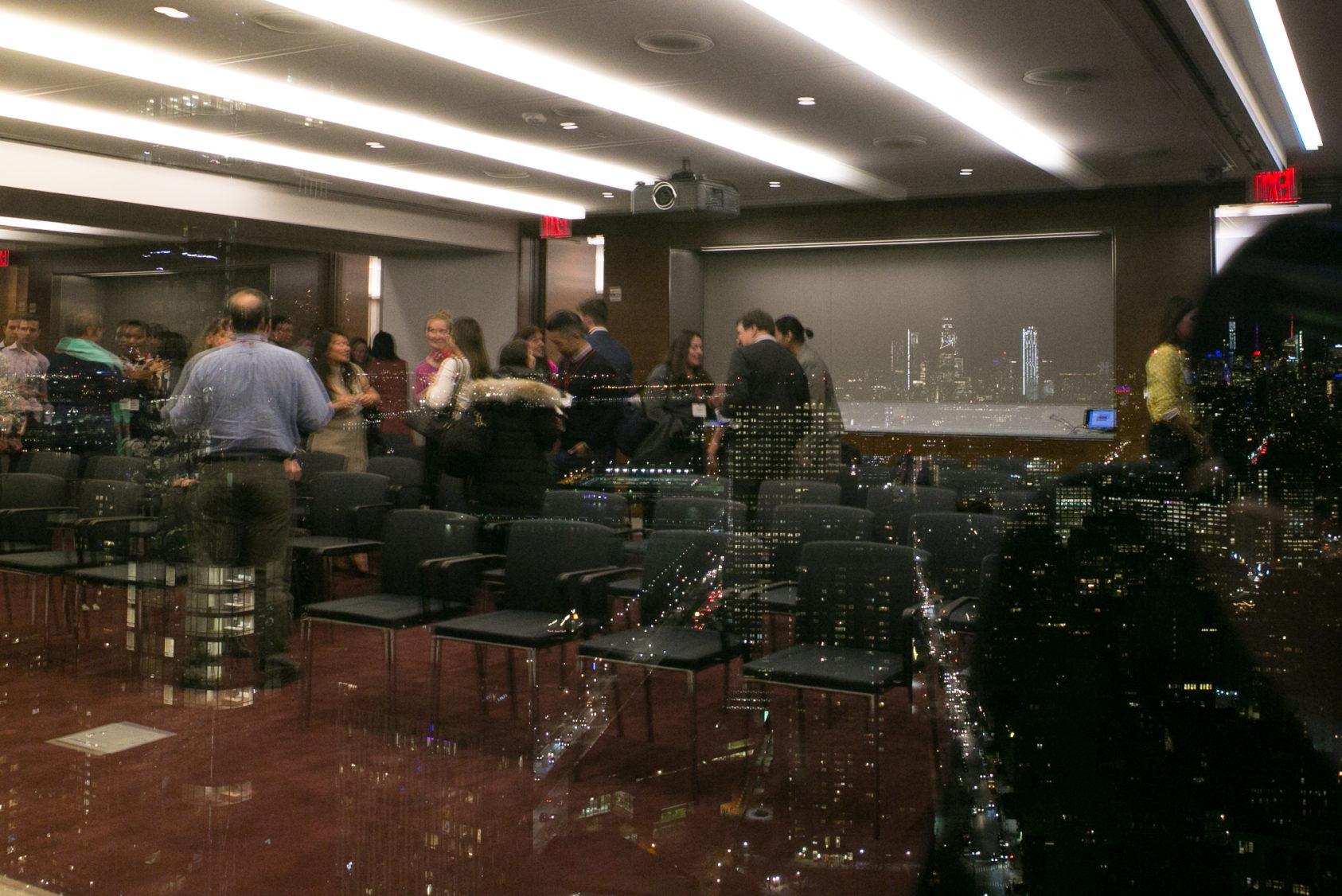 Check out these photos of Cornellians connecting in NYC from November 29th, 2018. This event featured not only a powerful presentation by Cornell alumna Lisa Skeete Tatum '89, CEO and Founder of Landit but also brilliant open mic pitches by fellow alumni.
Entrepreneurship Summit 2018
On November 9th, 2018, Entrepreneurship at Cornell hosted the annual Cornell Entrepreneurship Summit in New York City. The conference featured speakers who are inspiring, entrepreneurial role models, a student startup pitch contest, and amazing networking opportunities.
Speakers included: Joe Thomas – Anne and Elmer Lindseth Dean Emeritus & Interim Dean of the Cornell SC Johnson College of Business, Cindy Eckert – Founder, The Pink Ceiling,  Robert Nardelli – Former Chairman & CEO of Home Depot and Chrysler and Former CEO of GE Power Systems, Hayley Barna – Partner at First Round Capital,  Matt McGraw '95 – CEO of the Bureau and Dispatch Labs,  Nova Cadamatre '06- Owner of Trestle Thirty One, Marlon Nichols MBA '11- Founding Managing Partner at Cross Culture VC, Cory Johnson – Chief Market Strategist at Ripple, Barry Beck '90 – Co-Founder & COO of Bluemercury Inc, Leigh Gallagher '94 – Senior Editor at Large of Fortune
Moderated by: Scott Belsky '02 – Entrepreneur, Author, Investor & Cheif Product Officer at Adobe
Watch all Summit 2018 speakers!
Reunion 2018: How Cornell Does Entrepreneurship
Hear entrepreneurial updates from Zach Shulman '87 – Entrepreneurship at Cornell, Brad Treat MBA '02 – Cornell SC Johnson College of Business, Deb Streeter – The Charles H. Dyson School of Applied Economics and Management, Steve Gal '88 – Johnson Graduate School of Management.
2018 eLab Demo Day
Witness Cornell's top student startups on their journey to success at Demo Day 2018. Learn more about eLab.
2018 Startups: Antithesis, bumble & butter, Combplex, Doplr, Dragon Catcher, Estalink, Ezra Box, Guardian Health, HairDays, Loch, The Worldwide Travel Network, Rewardzzz, ĺko Systems.
Read up on Cornell and CEN in the news…
Ithaca and the surrounding region are bright spots in upstate New York's startup economy, according to panelists at a recent "who's who" gathering of the local entrepreneurship community. Rev: Ithaca Startup Works, a partnership of Cornell, Ithaca College and Tompkins Cortland Community College, hosted the event, "State of Ithaca's Startup Economy," June 27 to discuss how the community can encourage a steady pace of startup growth.
A Conversation with Geek Girls, a panel discussion on breaking barriers for women in technology, will feature the co-author of "Geek Girl Rising," Heather Cabot, April 18 at 7 p.m. in Alice Statler Auditorium, followed by a Q&A. The event is free and open to the public.
For the second time, Stanford University out-muscled its East Coast rivals to top the FORBES 2014 most entrepreneurial universities list. Silicon Valley's reach has extended across California, as the state's schools took over half of this year's top ten spots.
In New York City on Wednesday, executives at leading financial services startups spoke about building a successful startup in today's increasingly challenging global environment. The event was part of the Cornell Entrepreneurship Network, an extension of the university's professional business network.