Create a cozy Cornell light box that will fill your room with light and your heart with Big Red memories. Download our templates and watch the instruction video below before starting your project. These templates were custom-designed for Cornell alumni by SweetieGraphics.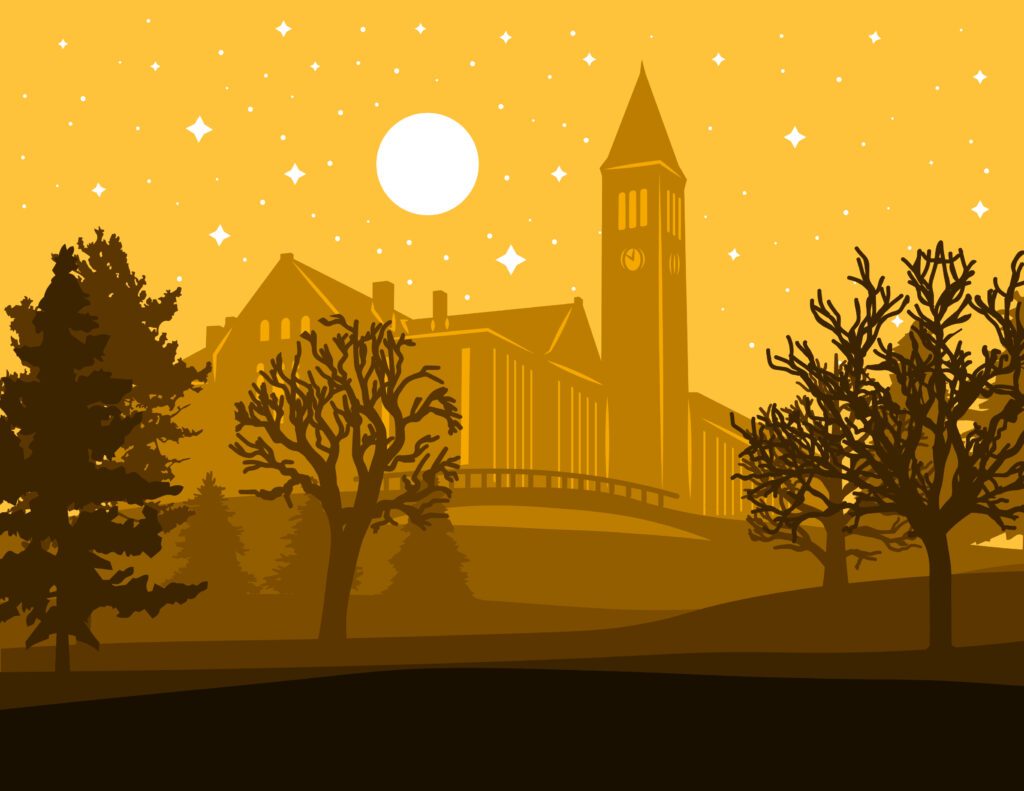 To make your light box, you'll need:
A printer
An Exacto knife (or another way to cut your paper)
Eight 8.5×11" sheets of 65lb cardstock paper

♻ Go green! Use recycled or FSC certified cardstock

Sixteen 8" long strips of foam board, a quarter-inch thick
Sixteen 11" long strips of foam board, a quarter-inch thick
Glue of your choosing
An 8.5×11" shadow box frame
A cut-to-size adhesive LED light strip with a power source

Your power source can be a battery box, USB plug, or wall plug, whichever you prefer
These LED light strips are easy to find and purchase online

A drill (or another method of cutting a hole through the back of your light box)
How to make your light box:
Before starting your project, watch this instruction video: How to make a paper-cut light box. You can start with the intermediate project at 5:33 minutes in.
Follow the instructions in the video to cut your paper and assemble your light box.
Enjoy your cozy light box!