Learn a new kitchen skill in quarantine you've been dying to show off? Now's your chance. Cook, bake (and eat) your heart out with us and compete to win the tastiest bragging rights in the Cornell Family Cook-off.
Dust off those recipe books, break out the chef's knives and get cookin'!
How to participate
Choose one (or all) of the three challenges below. Create your dish, take a photo, and share it with us:
Post publicly on social media with the hashtag #CornellFamily and the challenge name
Or, send us your photo on Instagram (DM @cornellalumni)
Or, email us at aadsocial@cornell.edu
Submit a photo of your dish by November 30. We'll select and announce the winners on December 1. Browse #CornellFamily on Instagram to check out the competition!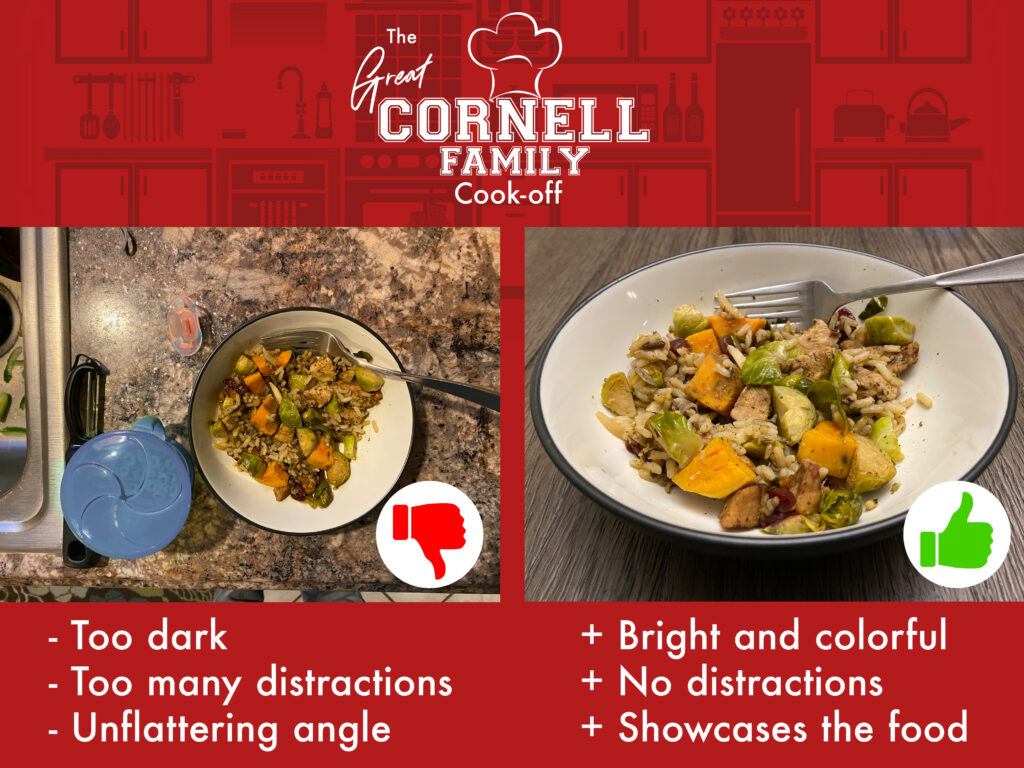 2020 Cornell Family Cook-off challenges
#1 Apple challenge
Make any recipe of your choice, but you must include apple as a key ingredient. Bonus points for creativity!
#2 Technical challenge
Ready for a tough one? We've put together a technical challenge not for the faint of heart with this pared-down recipe for Big Red macarons.
Download the recipe to get started! Download
#3 Cornell showstopper
It's time for Cornelliana overload. Make anything you'd like, as long as it contains one or more Cornell elements!