Cynthia Cuffie '74 and Lorette Simon Gross '89, MBA '90 were chosen by alumni in spring 2019 to serve four-year terms as members of the Cornell University Board of Trustees beginning on July 1. Here, they share their perspective on service and their hopes for the future.
What are your thoughts and feelings as you enter your first term as an alumni-elected trustee?
Cynthia Cuffie: I am very excited to serve as a trustee. I feel honored that my fellow alumni put their trust in me—proud and grateful. I look forward to working with other board members and the greater Cornell community. While I have served Cornell in a variety of roles, I feel my actions as a trustee will have some of my greatest impacts on the university. I have enthusiastically served Cornell with a spirit of curiosity and openness and I look forward to continuing to do so as a trustee.
Lorette Simon Gross: I am truly honored to have been elected as a trustee by my fellow alumni. It is not only a privilege but also a great responsibility to serve as a trustee, one which I do not take lightly. It will be my mission to make alumni proud while serving the entire Cornell community in this capacity. I have always thrived in a collaborative setting and in long-term planning and problem solving. Therefore, I am looking forward to contributing and working on various board committees to ensure Cornell's continued success.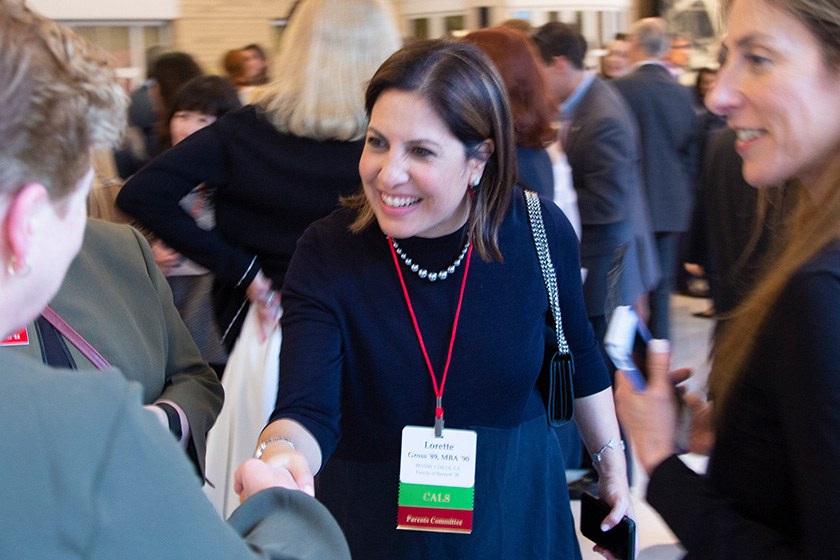 Do you have a student experience that started you on the path to volunteer service?
Cuffie: Being a peer tutor/mentor in my college during my senior year was start of a path to volunteer service. My volunteer service was more focused outside of Cornell until later in life when my classmate and alumni affairs representative, Dr. Renee Alexander '74, reached out to me. I thank her for encouraging me to more closely connect with Cornell.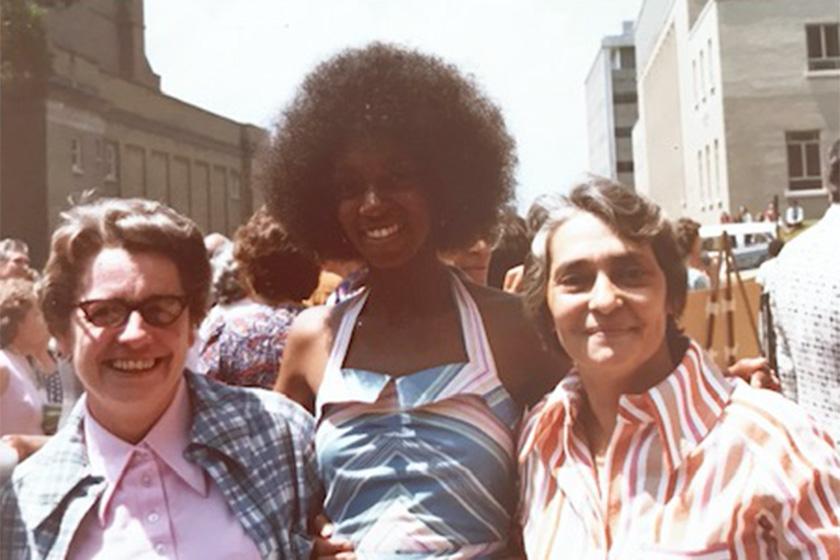 Simon Gross: I was fortunate to have found a group of intelligent, strong, and vibrant women in my sorority, Alpha Epsilon Phi, where I served in many roles and eventually became president. Here, I had the opportunity to mentor freshmen, have a voice on campus, do community service, and play a leadership role. In addition, I cherish the time I spent as an orientation counselor, and later supervisor, where we would assist the new students to their dorms helping them carry their belongings. I found such joy welcoming the first-year students and their parents. I have always been a proud Cornellian trying to engage others and offer support, and I look forward to doing so as a trustee.
What areas of service are you most looking forward to?
Cuffie: I am keeping my options open at this time. I plan to learn more about pressing issues facing Cornell today and in the future so that I can determine areas that will best match Cornell's needs with my interests.
Simon Gross: Through my advertising career in New York and Los Angeles, I developed expertise in branding, public relations, communication, and marketing. I look forward to utilizing these skills on the board in alumni affairs and University Relations to strengthen Cornell's image and branding. As a current Cornell parent, my perspective has come full circle, and I can bring fresh ideas on ways to improve campus life for Cornell students. Having served as a volunteer and board member of other charities, I have developed expertise in fundraising, stewardship, and strategic planning. I am excited to serve as a trustee and bring my experience and passion for Cornell to this role. Coming from a communications background, I know the importance of disseminating information in a timely and accurate manner.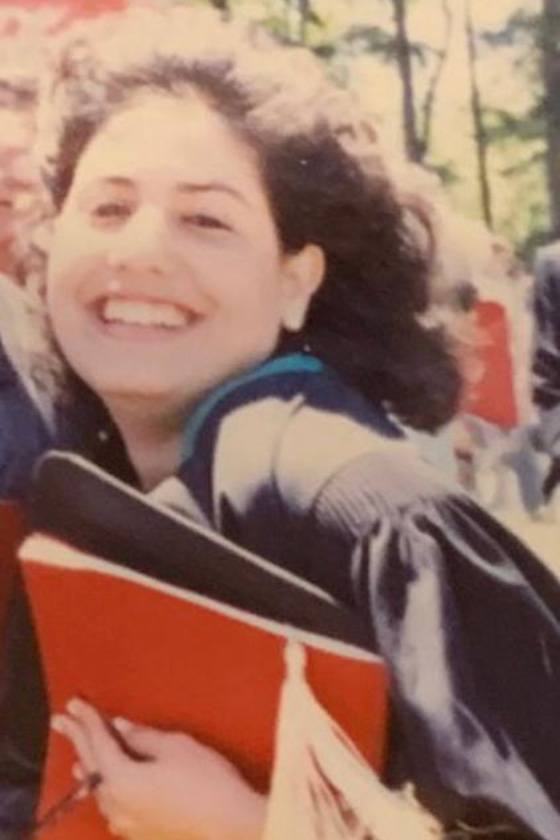 How has your past engagement with Cornell as an alumna and a volunteer prepared you for service as a trustee?
Cuffie: My broad past engagement with Cornell as an alumna and volunteer over the years has provided me an opportunity to experience Cornell from a variety of perspectives, thus helping me understand big-picture issues as well as helping me focus on specific issues. Listed below are examples of some of the broad engagement I have had to help prepare me for service as a trustee. I served on the College of Human Ecology Dean's Advisory Council with a leadership role addressing staff diversity and inclusion. As chairperson of the Student Research Grants Committee for the College of Human Ecology Alumni Board, I gained a broader perspective of student research experiences and needs within the college. As a result of the latter experience, I established the Dr. Cynthia Cuffie Family Endowment within the College of Human Ecology to support student research. I've met with many Black students as a minority mentor and as vice president of student relations for the Cornell Black Alumni Association. This has given me a more current understanding of the Black student experience.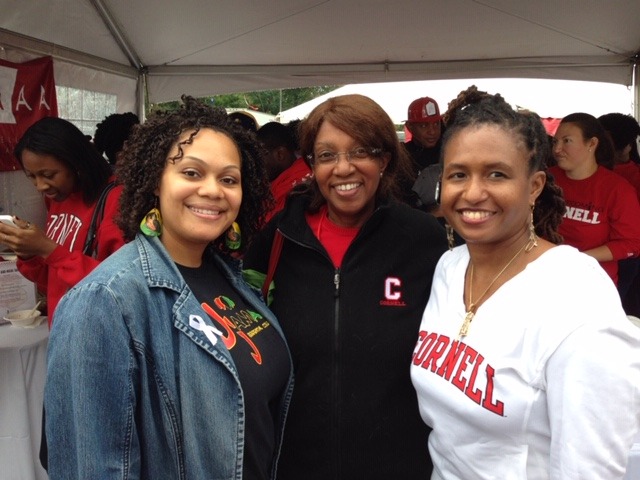 As chairperson of the Grants Committee for the President's Council of Cornell Women, I was exposed to exciting leadership and research activities that addressed staff, faculty, students and administration throughout the entire university. As a panelist over the years for a variety of audiences throughout Cornell, I have had the up-close experience of hearing from and speaking with many in the Cornell community. As a result of all of these engagements, I have learned a lot about the university, made many new friends, and developed a broad range of resources.
Simon Gross: Ever since I graduated from Cornell, I have remained engaged with the University as an alumna and volunteer. At Cornell, I have served on the Department of Communication Advisory Board, Cornell University Council, Parents Committee, and as campaign co-chair for my 25th and 30th Reunions. In addition to these areas, at the Cornell Health Center, I provided and named a fellowship that promoted student mental health awareness and assistance. I also initiated and supported programming that served to educate members of the Greek system on maintaining safety and alcohol awareness. I am passionate about Cornell and look forward to further service at my beloved alma mater.