Get crafty with us 🐻
We 
you, Cornellians, and we're giving you a special Valentine's Day gift.
Make this Touchdown-inspired papercraft with us to show off your Big Red pride. You already have all the supplies you need to get started! (Pro tip: Don't have cardstock? Double up your printer paper for a sturdier Touchdown!)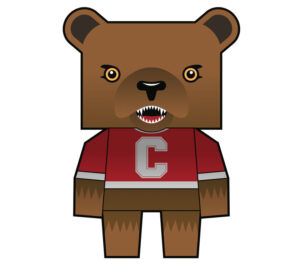 Share your creation on your work-from-home desk, or give it to a little Big Red fan to play with; either way, we want to see your final product!
How to share with us:
We can bearly contain our excitement.