Volunteer spotlight: Gracielle Reyes Cabungcal '09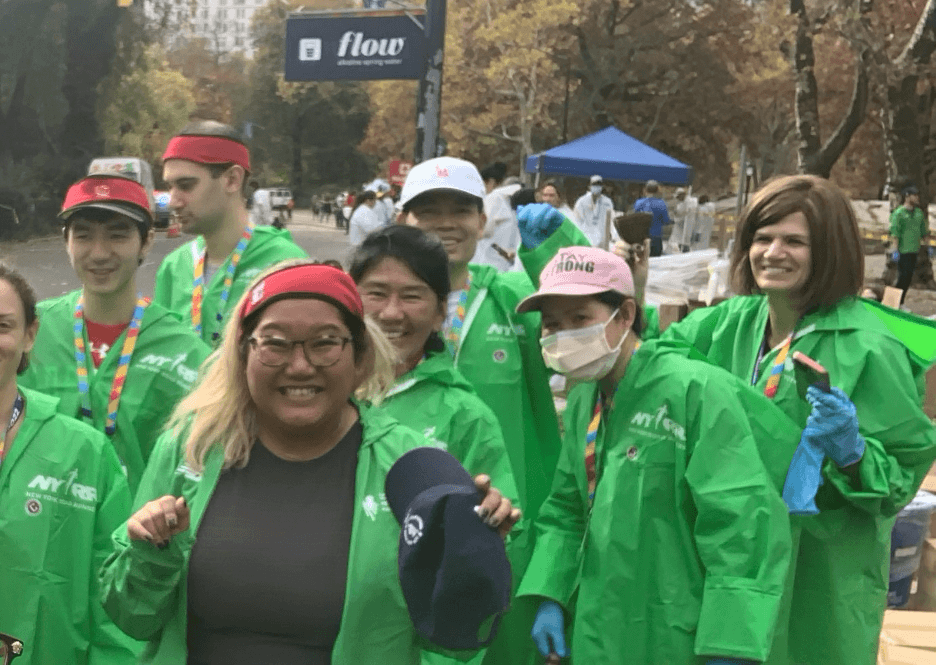 Gracielle Reyes Cabungcal '09 graduated from the College of Arts and Sciences as a biological science and government double major. As an alumna, Gracielle has been a volunteer captain for the NYC Marathon for ten years and counting. She is key to the Cornell tradition of volunteering at the Mile 25 Fluid Station as New Yorkers approach the finish line!
"From the alumni runners' stories to the dedication that volunteers have to support an iconic NYC event, every year is as inspiring and memorable as the next," she says. "It's our chance to connect with each other and to be part of Cornell's commitment to uplifting its communities—both on the Hill and beyond."