Reunion 2023 brings thousands of alumni back to the Hill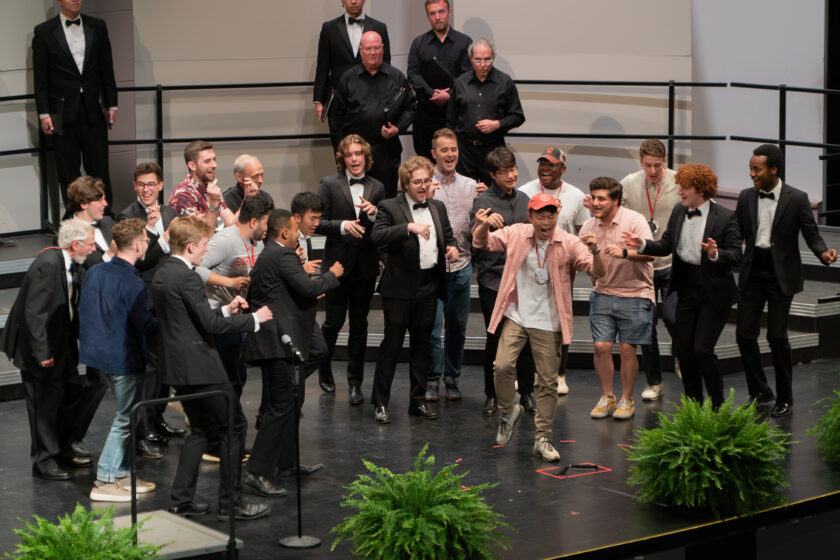 Over 6,300 attendees joyfully returned to campus to celebrate milestones at Reunion 2023. Alumni and guests came to Ithaca from across the US and the world, representing 45 different US states plus Washington, D.C. and Puerto Rico, and 24 different countries, from as far as Indonesia, Thailand, and Australia.
"I know that none of us had wildfire smoke on our Reunion '23 bingo card, but we still showed up!" said Michelle Vaeth '98, Associate VP Alumni Affairs, who was also celebrating her 25th Reunion as well as co-hosting Cornelliana Night with Erica Healey-Kagen '05, president of the Cornell Association of Class Officers (CACO).
Cornelliana Night celebrated a milestone of its own, taking place inside Bailey Hall for the first time since 2019.
"How happy I am celebrating back on stage and in person!" Vaeth added. "The joy that I have experienced this weekend is really hard to put into words. I've watched alumni connect with old friends, with new friends, across generations."
Over 200 volunteer and university-planned programs unfolded over the weekend, from favorites like goat yoga and the Reunion 5k, to new events like Redstock, an all-alumni concert performance of folk, rock, and jazz hosted by the Class of '83. On the shores of Cayuga Lake, there was even a marriage proposal!
Alumni also had the opportunity to join in Virtual Reunion, attending livestreams of four featured events, including the Olin Lecture, a Conversation with Martha E. Pollack, and the Mosaic Forum. All livestreamed events from Reunion are still available for viewing.
In addition to undergraduate classes in the 3s and 8s, the professional schools, and Kappa Delta celebrating milestone Reunions, alumni from dozens of Reunion (and non-Reunion) years traveled to campus to reconnect with classmates and share in the Big Red spirit.
Next year's Reunion will be held June 6-9, 2024, with milestone years for the 4s and 9s, and a special celebration of Cornell's diverse alumni groups, including Cornell Pride and the Cornell Black Alumni Association.