Mosaic Forum explores Cornell history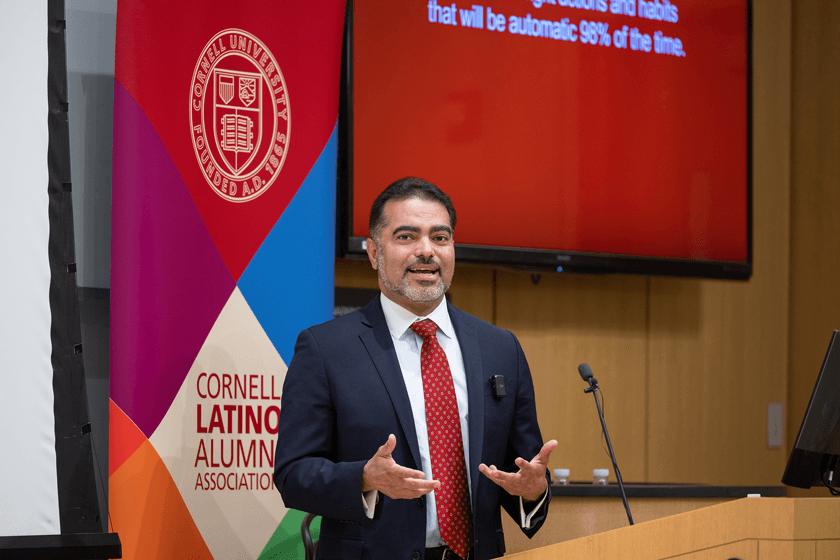 The Cornell Latino Alumni Association (CLAA) and Cornell Mosaic explored the history of the Latine/Hispanic/Latino/Latina/Latinx community at Cornell in Saturday's Mosaic Forum, to begin CLAA's year-long commemoration of the 30-year anniversary of the 1993 Day Hall Takeover.
Visiting lecturer in the American Studies Program Corey Ryan Earle '07 presented, along with alumnus Dionis J. Rodriguez '98, author of Shift Your Paradigm: Empower Your Life & Unlock Your True Hidden Potential.
Missed the event? Watch the recording!