Stephanie Abrams Cartin '06 is co-founder and co-CEO of Socialfly, a social media agency that helps companies achieve smart, creative and effective digital marketing.
What does Socialfly do, and what problem does it solve?

Socialfly is a full-service social media agency specializing in strategy development, influencer marketing, paid media, and creative services. Brands need help navigating the ever-evolving social media landscape. We work with clients to create and execute dynamic strategies to increase brand awareness and drive measurable results. Our creative studio offers production services including photography, video production, and live content creation. Our clients have ranged from cosmetics, fashion and fitness companies to television networks and Girl Scouts.
How did you get the idea for your business?

As a sophomore at Cornell in 2004, I had the opportunity to use Facebook during its inception. I became fascinated by the platform and recognized its potential as a powerful marketing tool. Once I started my career, I took notice of brands and businesses who were using Facebook by engaging with fans and prospective customers. When I met my co-founder, Courtney Spritzer, we bonded over our shared passion for social media and began creating strategies for startups and others. Sensing a marketing revolution, we decided to go all in on the business. We quit our jobs on the same day in May 2012 and haven't looked back.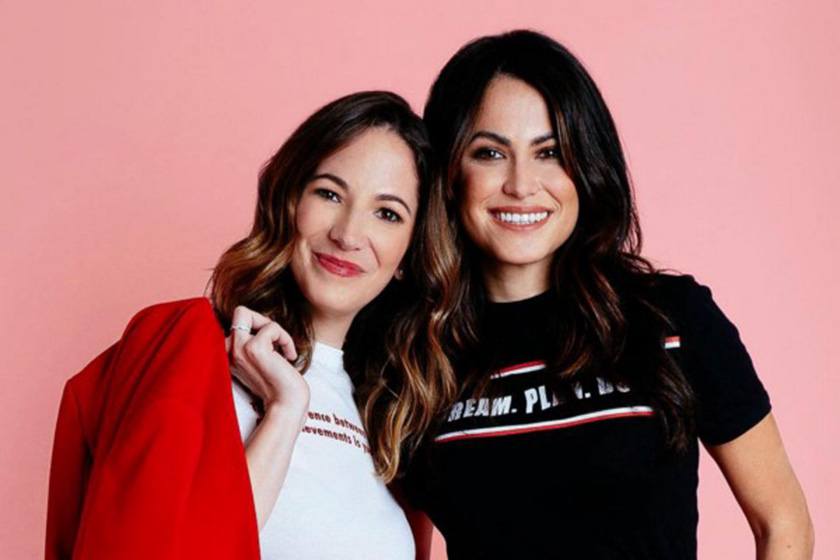 Entrepreneurship is all about taking calculated risks. What's the most pivotal risk you've taken, and how did it change your path?

The most pivotal risk I've taken was deciding to bootstrap the company. We felt it was in our best interest to keep control and see how far we could take our business without seeking funding. As we saw the results, we knew we had made the right decision. Socialfly's rapid growth is something I am extremely proud of. People are in disbelief when they hear what we have been able to accomplish without financial backing.
How has your experience at Cornell impacted how you approach business?

My experience at Cornell had a profound impact. I learned invaluable lessons about running my own company during my time at the School of Hotel Administration. Organizational behavior, human resources and business law are just a few of the classes that I apply lessons from day-to-day at Socialfly. The hotel school also required a minimum of 800 hours of work experience in the hospitality industry. During the summer before my senior year I interned with the Marriott Vacation Club, leading to my first full-time job. Working at Marriott taught me that creating a positive and supportive company culture and defining a clear set of values is vital to the success of any business.
Was there a particular faculty member or class that influenced you the most? If so, how?

Professors Robert Kwortnik and Kate Walsh had a massive impact on who I am as a leader and professional. In Professor Kwortnik's course I realized how much I loved marketing and that I had a knack for it. He made the class fun, and I was always excited about what I was learning. In Professor Walsh's Organizational Behavior course I learned how to become an effective leader and problem solver. I learned the principles of successful motivation, which I have leaned on throughout my career. I was lucky enough to become a teaching assistant for her course, which was a wonderful experience that allowed me to further develop these skills.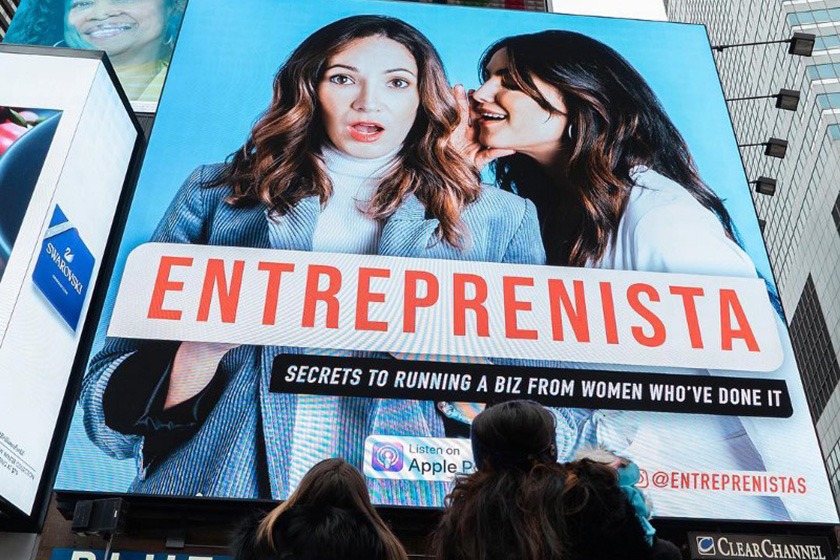 What has been your proudest moment as an entrepreneur? Why?

My proudest moments have been watching employees who have been with us since we started as they grow and ascend to senior positions. Having team members who believe in us and our vision keeps us motivated to succeed and continue growing the agency. I also take pride in helping aspiring entrepreneurs. I feel great pride and satisfaction when I see them succeed.
Who or what inspires you?

I am awed and inspired by other female entrepreneurs. My business partner and I recently launched the Entreprenista Podcast to share the stories and best practices of other female founders across different industries. Hearing these trailblazing women talk about their experiences and the lessons they've learned is inspiring.
If you had one piece of advice for someone just starting out, what would it be?
My advice to someone starting their own business would be to ignore the word "no." When you start out you are going to hear it over and over. Do not let it derail your vision and stop you from moving forward. Use "no's" as an opportunity to gain valuable feedback, and to rethink, realign and reengineer your priorities, processes and goals. The ability to stay positive and evolve when faced with rejection or negativity will be crucial to your success. Surround yourself with employees and mentors who share this mentality, and it will go a long way to helping you achieve your goals.
Cornell's expertise in research, technology and business education translates into meaningful impacts in communities around the world. Our mission extends beyond the classroom, helping entrepreneurs access the research and mentorship they need to start and grow successful businesses. Learn more.
This interview was conducted by Savannah Whiting of Cornell Strategic Communications.