Nwamaka Imasogie applied to graduate programs in computer science with the ambition of expanding her technical skills and starting a software company. Accepted into several top programs, she chose Cornell Tech because, she says, the school's "extreme focus on entrepreneurship" could help her achieve her dream—and it did. GitLinks, the company Imasogie co-founded with Cornell Tech classmates, was acquired by software company Infor in October. Imasogie serves as GitLinks' chief technology officer.
What does GitLinks do and what problem does it solve?
GitLinks creates an inventory of the open source software your organization uses and automatically monitors it for security vulnerabilities and license compliance. This is valuable because so many people rely on open source software and need to feel confident using it. GitLinks keeps you up to date when your developers push out new code.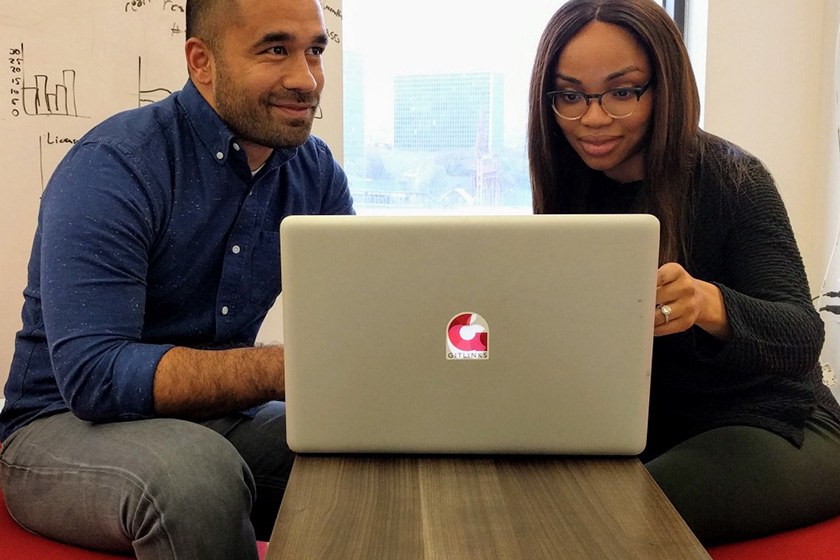 How did you get your idea or concept for your business?
GitLinks has been through a few iterations. It started by presenting what we thought developers needed. The GitLinks that exists today is based on feedback from the market. We interviewed hundreds of companies and listened to what they felt was missing. The commonalities were apparent: manually keeping track of their software components was proving to be impossible. Everyone wanted their open source software to be secure, but many had a hard time even figuring out which components were in their software. My team of engineers and I got to work to create a tool that would make it easier for organizations to keep on top of their open source. We had fun creating an amazing piece of software that solves the problem and is easy to use.
[G]etting my Masters from Cornell Tech [and winning] one of the Startup Awards…has catapulted my exposure and experiences in an extraordinary way, and I'm now living the life that I once dreamt of."
—Nwamaka Imasogie 'MS '16
Entrepreneurship is all about taking calculated risks. What's the most pivotal risk you've taken, and how did it change your path?
The most pivotal risk I took was deciding to leave my job, leave home, and move to New York City because I wanted to start a software company. I had been accepted into other top programs, but Cornell Tech was special. I knew that Cornell Tech had pioneered the Startup Awards in which they would invest six figures into graduating students who wanted to take entrepreneurship seriously and start companies. I knew I had a chance at winning if I stayed focused. While getting my Masters from Cornell Tech's Computer Science program I was able to enhance my product development skills and form a team with peers from the business school — and in 2016, GitLinks won one of the Startup Awards! It's a risk that has definitely paid off. It has catapulted my exposure and experiences in an extraordinary way, and I'm now living the life that I once dreamt of.
How has your experience at Cornell Tech impacted how you approach business?
Cornell Tech really pushed us to create teams that consisted of peers from other programs. My co-founder Ian Folau MBA '16 is from the Johnson Cornell Tech MBA program. He can focus on business while I focus on building our product. It's great because we can leverage each other's skill sets.
From a product development perspective, I learned to embrace iterating. Rather than building and launching out an end-to-end solution for your first idea, it's best to sketch out as much as you can and get your rough ideas in front of who you think your end customer is. Getting your idea in front of the right audience is an eye-opener, and you'll usually go back and adjust your approach or product accordingly from there.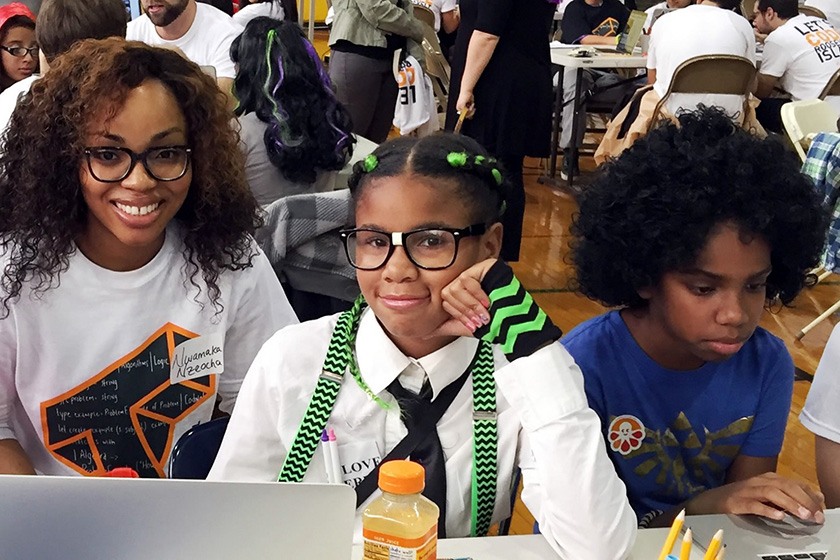 Was there a particular faculty member or class that influenced you the most? If so, how?
On Fridays they would bring in industry leaders to have private, closed-door chats with us. In these sessions, students had the opportunity to interview them and ask questions. These are the movers and shakers that we wouldn't have had access to otherwise. I drew unparalleled insights and inspiration from those sessions.
What has been your proudest moment as an entrepreneur? Why?
My proudest moment as an entrepreneur is GitLinks getting acquired by Infor. As an entrepreneur it's most satisfying when people find value in your creation.
If you had one piece of advice to someone just starting out, what would it be?
The road will be tough. The highs will be extremely high and exhilarating. The lows will be painstaking. My best advice is to get a solid support system. Set up your life so that you're surrounded by people who have your best interest at heart. Who care for you deeply. Who understand your need and destiny to be an entrepreneur, and who will encourage you along the way. It will come in handy. Trust me.
Cornell's expertise in research, technology and business education translates into meaningful impacts in communities around the world. Our mission extends beyond the classroom, helping entrepreneurs access the research and mentorship they need to start and grow successful businesses. Learn more.
This interview was conducted by Savannah Whiting of Cornell Strategic Communications.