We asked two alumni-elected trustees finishing four-year terms of service to reflect on their time with the Cornell University Board of Trustees. Here, they share their perspective on service and their hopes for the future.
Cynthia Cuffie '74, MD
I'd like to thank my fellow alumni for electing me to serve as an alumni-elected trustee for Cornell. It has been an honor and pleasure to serve with fellow trustees who show true commitment and dedication to the university.
I joined the board in 2019, during a period of uncertainty and societal unrest across the globe. Several highlights during my term include the navigation of the COVID-19 pandemic, the expansion of mental health services, the response to social justice concerns and its effect on the Cornell community, the North Campus residential expansion, and the fiscal acumen of the board with the
successful launch of the university's To Do the Greatest Good campaign.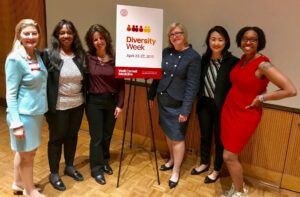 As a member of the Student Life Committee, I am proud of Cornell's progress in supporting mental health services. Cornell's approach to excellence in service is guided by the acknowledgment of cultural differences and recognizing that one model of care does not fit all. This service also addresses a wide range of factors that may lead to mental health challenges and educates the entire university community on these challenges. These are just a few of the ongoing initiatives in this area.
My time serving as a Committee on Alumni Affairs member and on the Cornell Alumni Advisory Board were also highlights of my service, as we worked towards identifying additional ways that  Cornell could support alumni beyond traditional affinity groups.
As I look to my next chapter of Cornell service, I am confident the board will continue building a resilient academic leading institution that is diverse, accessible, and responsive to the needs of the Cornell community and the greater global society.
Lorette Simon Gross '89, MBA '90
A sense of joy and fulfillment from my years at Cornell stayed with me long after graduating. These feelings inspired me to agree to run for an alumni-elected trustee position.
I cannot express my appreciation enough to the board. I am so proud that I was a part of such exemplary leadership in guiding this institution through some of the most challenging times in recent history.
The board's tireless dedication to ensuring that Cornell remains at the forefront of research, education, and innovation has been nothing short of remarkable. The past few years have been some of the most trying times for universities and for the world as a whole, and yet, the board faced these obstacles head-on with exceptional expertise and resilience.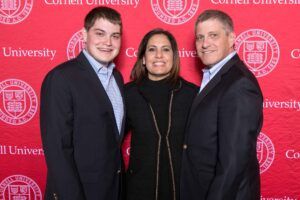 It was truly inspiring to see how the board was able to navigate the difficulties posed by the COVID-19 pandemic, and continue to lead Cornell forward, particularly in the efforts of student affordability and free speech. As my term on this board comes to a close, I am filled with a sense of deep gratitude for everything that Cornell has given me…such a joy!