Terri Port was the first person in her family to leave home to attend college. Her hometown of Hanover, Massachusetts had only 8,000 people, so the size of Cornell was daunting when she first arrived. But the biggest challenge Port faced was affording the cost of attending Cornell. "A Cornell tuition was a stretch," she says, "but thanks to the many alumni who helped endow scholarships, I was able to afford to attend."
The alumni who donated and fundraised to make her Cornell education accessible have inspired Port to pay it forward. Port was a senior class officer for the Class of 1984, which was the first class to endow a Cornell Tradition scholarship as part of their senior class gift. "It's become a tradition that almost every graduating class since has followed," she says.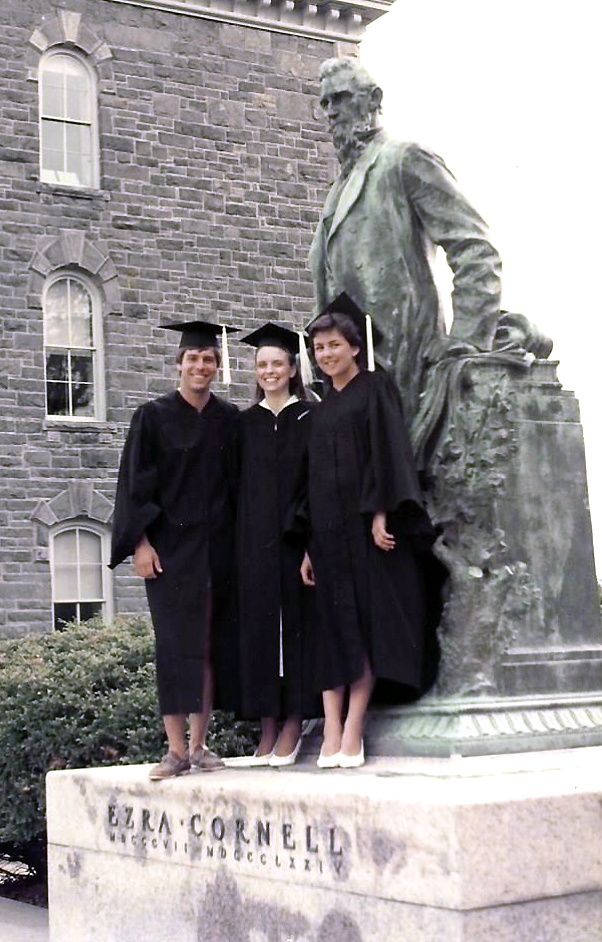 Many of Port's classmates have contributed to the scholarship to make sure it stays fully funded and continues to support undergraduates. If possible, the class supports the same student for the duration of their Cornell career, so that class officers can establish a relationship with that student. "We've developed some nice bonds, as well as mentoring relationships, with our students over the years," Port says.
Get past imposter syndrome
Port became involved with first-generation students a few years ago when the Class of 1984 Tradition scholarship recipient was a first-gen student. "I quickly came to realize that these students face unique challenges—be they financial, networking, or lack of practice with competitive interviewing," she says. "My own son has access to my and my husband's networks, but these students don't have that available to them."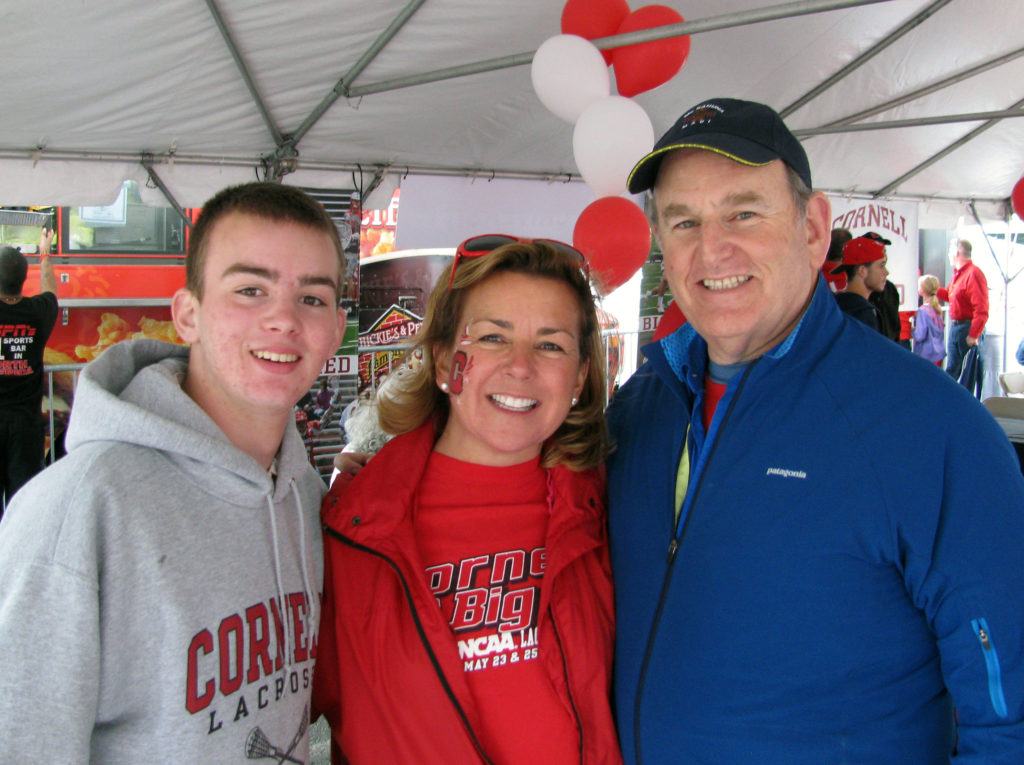 A few years ago Port asked Tremayne Waller, former interim director of the Office of Academic Diversity Initiatives if there was more she could do to help first-gen students. In 2018 Waller connected Port with three students.
Port met with the students over the course of the year to help them refine their resumes to work in the technology field, prepare for job interviews, and assist them with job selection. "I wanted to help these first-gen students take their college experience and use it to put them on a path that will change their lives," she says.
Meet classmates who didn't grow up like you.
—Terri Port
The biggest challenge Port faced as a mentor was inspiring the students to have confidence in themselves. She reminded them that they were Cornellians, and that they had already gone "toe-to-toe" academically with the best students anywhere—while simultaneously working side jobs. She reports that imposter syndrome is real, and her role was to show her mentees that they deserved to compete and be hired for their dream jobs. "The grit you've shown to get where you are proves this," she told them.
Port conducted mock interviews, encouraging the students to tell their story until they were comfortable enough to "own" it. She recruited her husband, who works as an executive coach, as well as some of her friends and members of the Cornell Women's Network to help with the practice interviews. The goal of these sessions was to give the students the confidence to tell prospective employers the things they needed to know to make that job offer, and to encourage the students to ask for the job.
Never be afraid to ask
"The first pointer I give each one of my mentees is never be afraid to ask," says Port. "If you ask someone for something, the worst thing that happens is they say no, and you are no worse off than when you started. But if they say yes, you've made progress forward."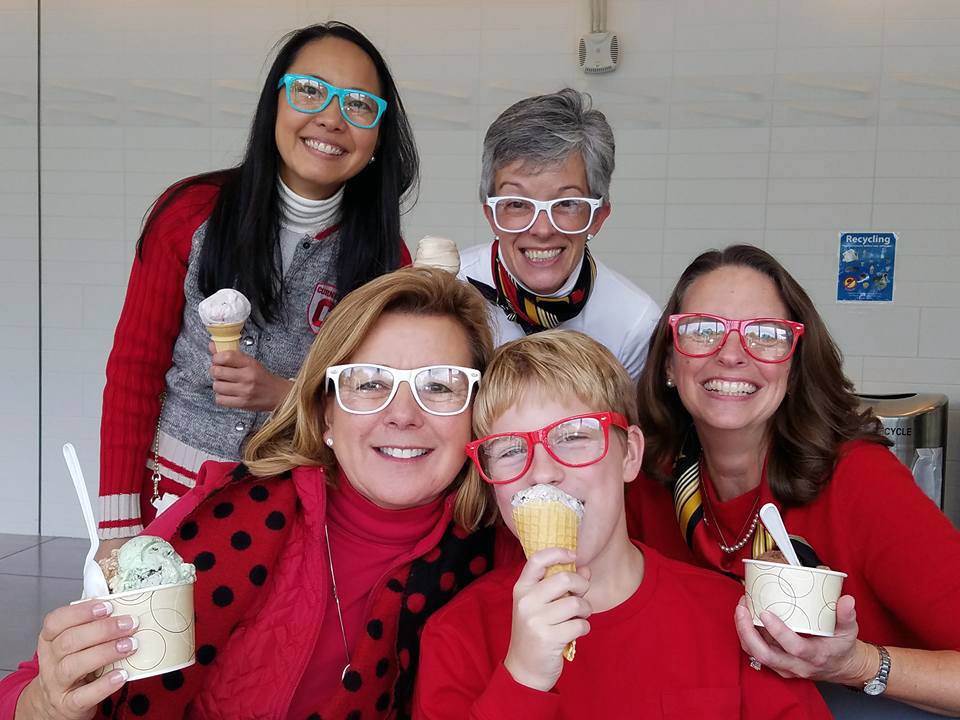 In 2018 all three of the students Port mentored got jobs before they graduated. When one called her to tell her that he had just landed a job at IBM, "his voice was almost like a whisper when he said, 'I got the job!'" Another had a 3.8 GPA in the Dyson School, and Port's primary contribution was to build her confidence to successfully compete for a position in human resources after graduation.
Port testifies to the power of asking in her own career. She had five interviews to land her current position, and "in every one of those interviews, I asked for the job," she says. "It came through that I wanted the job and that I had what it took to be successful at it."
Port has been working in computer sales since 1986, when she was recruited into NCR's sales training program. She worked for Sun Microsystems from 2000 through 2011, and she currently works for Pure Storage, managing a global team with members in the US, Europe, Singapore, Australia, and India. She jokes that "somebody on my team is always awake." In 2018, her team won the company's Global Account Team of the Year award.
Tap the power of your Cornell network
Port says that she was fortunate to have had some great male mentors as she came up through the ranks. She has made a point of serving as a mentor for others, particularly for younger women. "The computer field was predominantly male when I started," says Port. "Honestly, the hardware side of the business still is." Port reports that she's often the only woman in the room.
"I think it's important for young women to see someone who has had a long career, while also having a family, and that it hasn't all been about work," she says. "I provide guidance as they progress in their position, and when they are considering career and life decisions."
Port says that she learned to work "really hard" at Cornell, which prepared her well for the world of work. In the 35 years since she graduated, Port has remained deeply connected to the university. She has come back to Ithaca roughly twice each year, most recently from her home in New Hampshire.
During these visits, Port has enjoyed rappelling off Schoellkopf Stadium, touring the ice cream production facility in Stocking Hall, and exploring the secret passageways in Willard Straight Hall. "I love almost everything about Cornell," she says. "I like to say that I bleed Cornell red."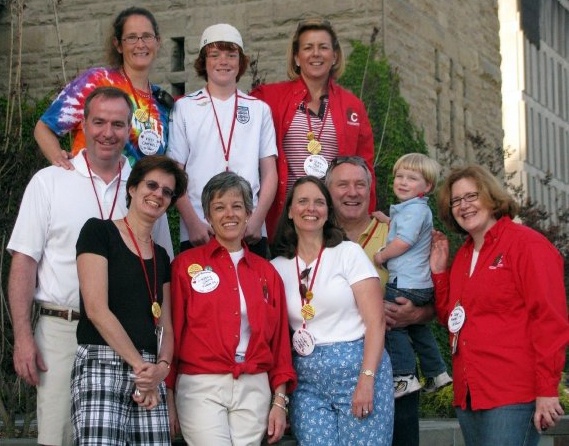 I have friends from every decade through my Cornell network.
—Terri Port
Port treasures her many lifelong friendships with Cornellians. Through her volunteer activities, Port has developed friendships spanning many generations. "I have friends from every decade through my Cornell network," she says. "We alumni 'get' each other at some basic level," she says.
She encourages recent graduates to check out their local Cornell Club, where they'll "meet classmates who didn't grow up like you."
"Cornell is a microcosm of the global community we live in," she says. "It's great preparation for the world you're graduating into."