"Finding what we love doing, what we're good at, and what the world is calling us to do is akin to finding one's North Star," says Mike Bishop, director of student leadership for the Office of Engagement Initiatives (OEI) at Cornell University. For the past five years, OEI has contributed to the culture of public engagement at Cornell and worked to make engaged learning a hallmark of the undergraduate student experience.
In addition to courses, programs, and residential life offerings for students, OEI connects Cornell students and Cornell alumni via engaged learning experiences in their communities. Mike says that one of the most valuable things students take away from these experiences is the ability to listen to alumni and community members and learn from their journeys. From these conversations, students learn that "there are many paths to finding your purpose," Mike says.
Finding what we love doing is akin to finding one's North Star.
—Mike Bishop, director of student leadership for the Office of Engagement Initiatives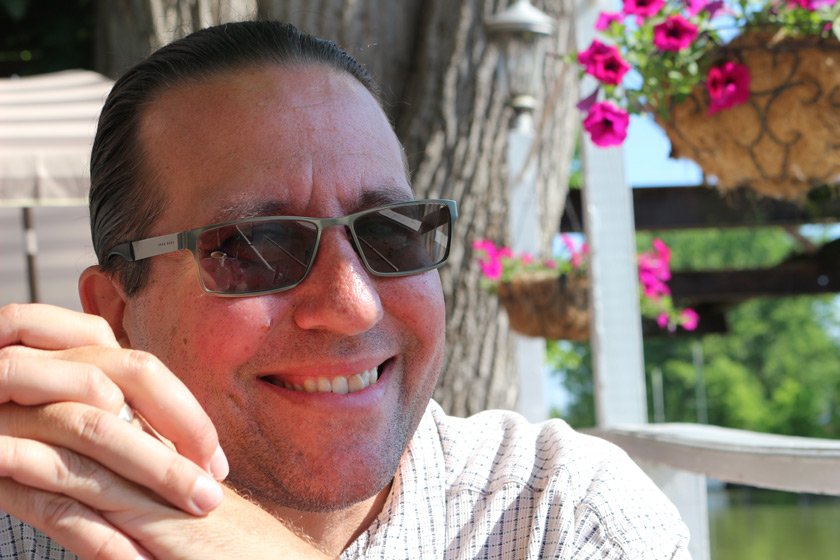 On December 15, Mike moderated "Purpose and Paychecks: Building a Career with Social Impact," featuring three alumni who shared their career stories with an audience of 175 Cornellians. Alumni audience members spanned several generations (Classes of 1959 through current students) and every college, and they tuned in from across the country to hear panelists Lauren Braun '11, Elizabeth (Liz) Ngonzi MMH '98, and Dan Schiff '05 talk about their experiences finding work they consider meaningful and impactful.
Lauren Braun '11
It's ok to change your mind, that's how we evolve.
—Lauren Braun '11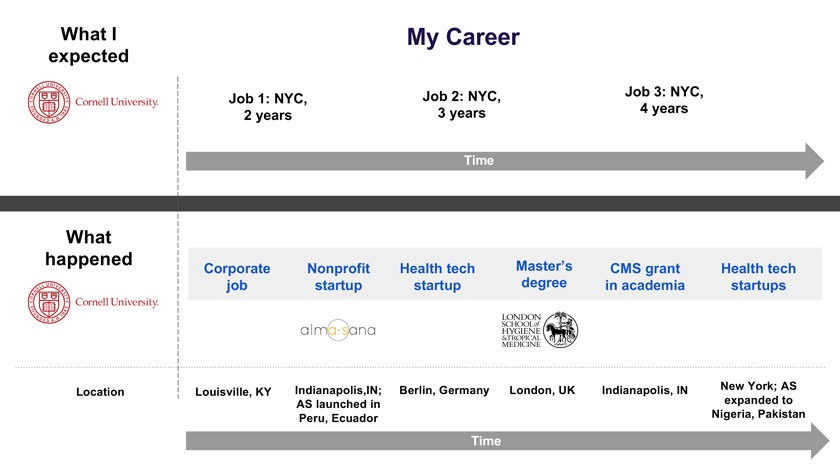 "I thought my career path would be very linear, and very rational," Lauren Braun '11 says.
Instead, she has moved between a number of healthcare jobs and geographic locations over the past decade, as she built her start-up, Alma Sana, into an internationally recognized non-profit. While an undergrad at Cornell, Lauren invented a bracelet to track childhood immunizations, which has now been deployed in communities across Peru, Ecuador, Pakistan, and Nigeria. Alma Sana works with local governments and NGOs to help ensure that children in these countries get vaccinated on time, in order to prevent avoidable deaths.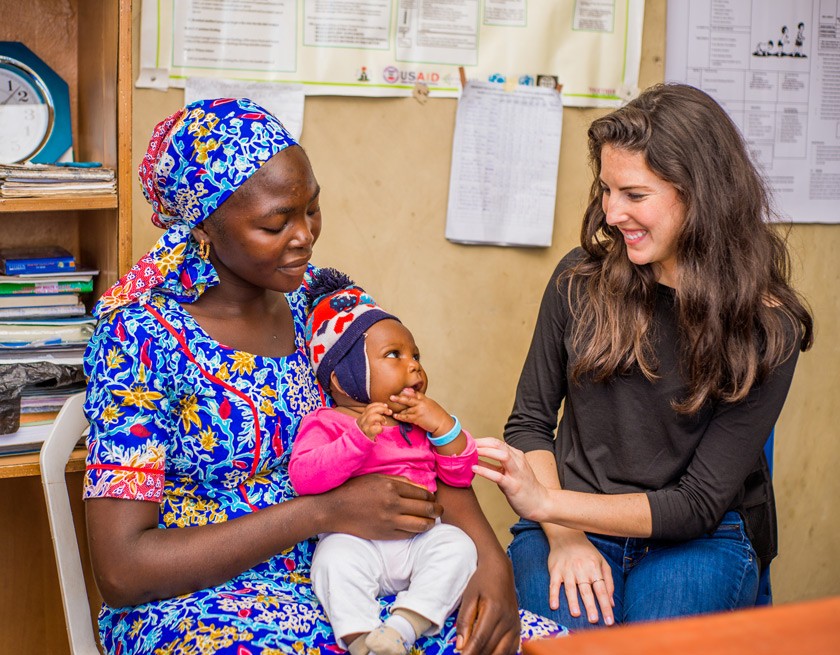 Lauren shares that she wrote a life mission statement for herself to help guide her journey. She says that she intentionally made this statement very broad and inclusive, and that she focused on including her values, preferred lifestyle, skills and interests, and the kind of impact she wants her work to have. "I tried to reserve judgment and self-censorship," Lauren says. "It's ok to be honest with ourselves."
Lauren says that she revisits this mission statement regularly, especially when she's considering a significant career decision. "Over time, your priorities do shift," Lauren says. "In the beginning, I was willing to work for minimum wage, but that's not sustainable in the long run."
Lauren wishes someone had told her this:
"Don't be afraid to challenge what you think you wanted and what you think it says about you and your values. We want and need different things at different stages of our lives. It's ok to change your mind—that's how we evolve."
Elizabeth (Liz) Ngonzi MMH '98
Find someone who's doing something that really inspires you, and ask for an informational interview over Zoom.
—Liz Ngonzi MMH '98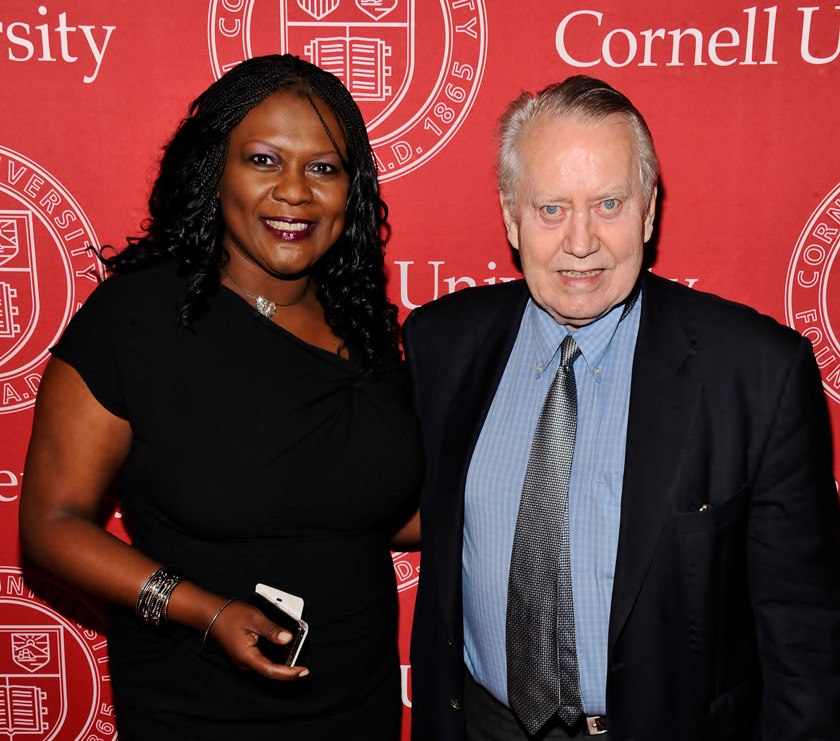 Caption: Liz Ngonzi MMH '98 with fellow Hotelie, Chuck Feeney, during the 4th Cornell Hospitality Icon and Innovator Awards in 2012, for which she and her firm at the time, Amazing Taste, LLC served as the marketing and event strategist.
Elizabeth (Liz) Ngonzi MMH '98 is founder and CEO of The International Social Impact Institute™, which is currently developing training programs and events to help non-governmental organizations in under-resourced communities in the U.S. and around the world rebound from the pandemic.
"Now is the right time for all of us to get involved and engaged," she says. "What's seemingly impossible is possible if you focus on what you want to do and why you're doing it. You are able to create a lot of change."
"You don't necessarily need to leave your corporate job to have a social impact," Liz says. "There is a spectrum of organizations you can get involved with." She notes that these include existing non-profits, such as Cornell University, for-profit corporations with a social impact mission, such as Patagonia, and funders, such as foundations and venture philanthropy organizations.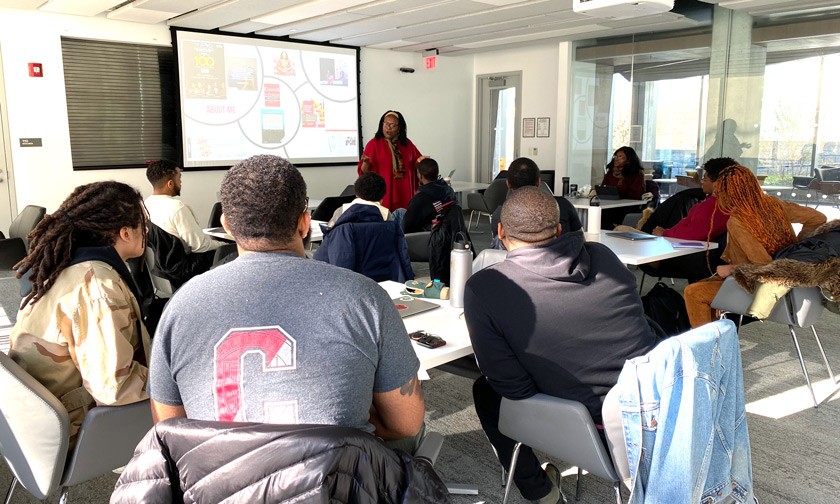 Liz encourages those seeking to do mission-driven work to look for an existing non-profit as a first step. "Find someone who's doing something that really inspires you, and ask for an informational interview over Zoom," Liz suggests. "This is a way to get your foot into the door—by reaching out to people like me who are willing to talk to you."
Liz has been an alumni leader and guest lecturer since 2005. She says that she has developed great friendships and collaborations with her Cornell connections, and she urges listeners to use the alumni network, as she has in her own career. "Turn to your Cornell network first to find what you're looking for, and really think about this network as you consider your own career."
Liz wishes someone had told her this:
"By not sharing your story with others, you're actually depriving those who could potentially be inspired by, partner with, or hire you, of the opportunity to learn about what you uniquely bring into this world. The failure to share your accomplishments, though it may be inspired by humility, is actually an act of selfishness."
Dan Schiff '05
Take an active role in finding work you genuinely love, not what you think you should be doing or what others expect of you.
—Dan Schiff '05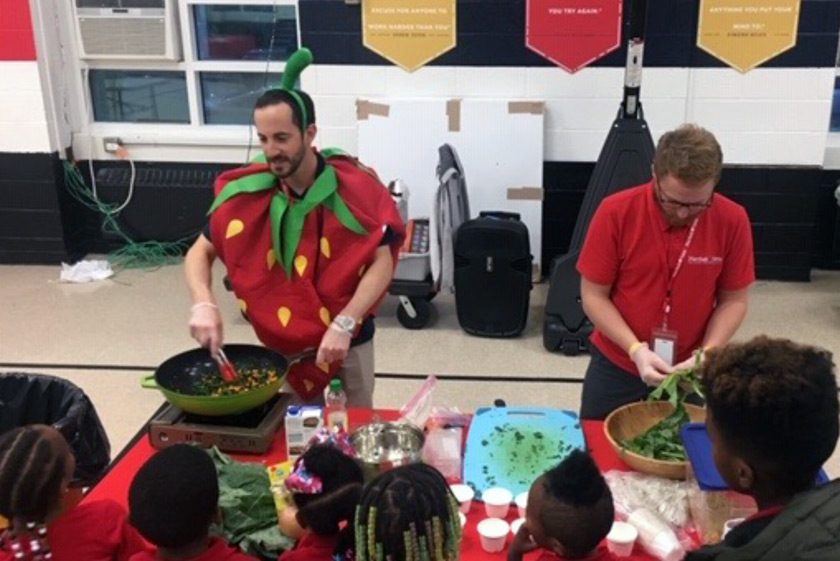 Dan Schiff '05 says that he's also grateful "to be part of a global network of Cornellians," but that he's found his passion working at the local scale. Dan is assistant director of institutional development at Martha's Table, a nonprofit working to expand access to early childhood education, fresh food, and family supports in Washington, D.C. Every week since the start of the pandemic, Martha's Table has distributed more than 8,000 bags of free groceries to D.C. families, many of whom are facing lost wages and diminished access to food.
"Giving folks access to nutritious food is having a great impact during this pandemic," Dan says. "I get to be very close to the community we're supporting. When I go out into the community, I hear a lot of positive comments from people who are familiar with our work."
Dan shares that he spent a lot of time reframing his story, to pivot from his corporate and journalism jobs into the non-profit world. He had to show that his skills and experience were relevant in the social impact sphere, in order to make the transition. In Dan's case, this transition involved taking a six-month unpaid position in the non-profit world, where he worked to make himself "irreplaceable." Dan says that he was lucky that this risk paid off, and that at the end of the six months, he was hired into a full-time role.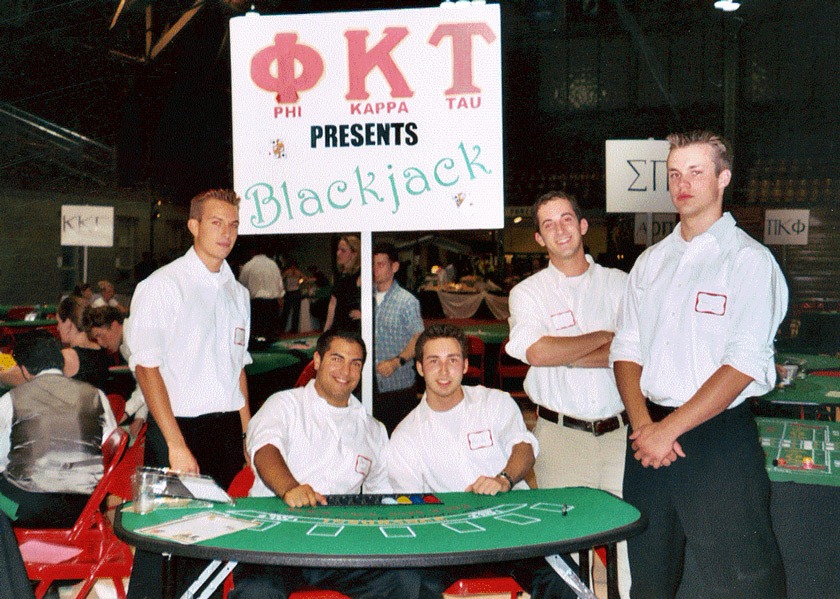 Aware that taking such risk isn't an option for everyone, Dan says, "you don't need to take a job where you can't meet your needs." There are other, less risky avenues to make a transition. "Find a way to volunteer, write a blog, or do whatever enables you to tell a new story about yourself that allows you to pivot," he suggests.
Another avenue to create impact is through intrapreneurship, which Dan describes as finding new opportunities "to move forward or outward" from your existing position within an organization. "Look for opportunities to champion a local non-profit through your current work," Dan says. "You may be able to have a great social impact in this way."
Dan wishes someone had told him this:
"If you don't choose your career path, someone else will choose it for you. Take an active role in finding work and an organization you genuinely love, not what you think you should be doing or what others expect of you."