Try on fashions at home with AR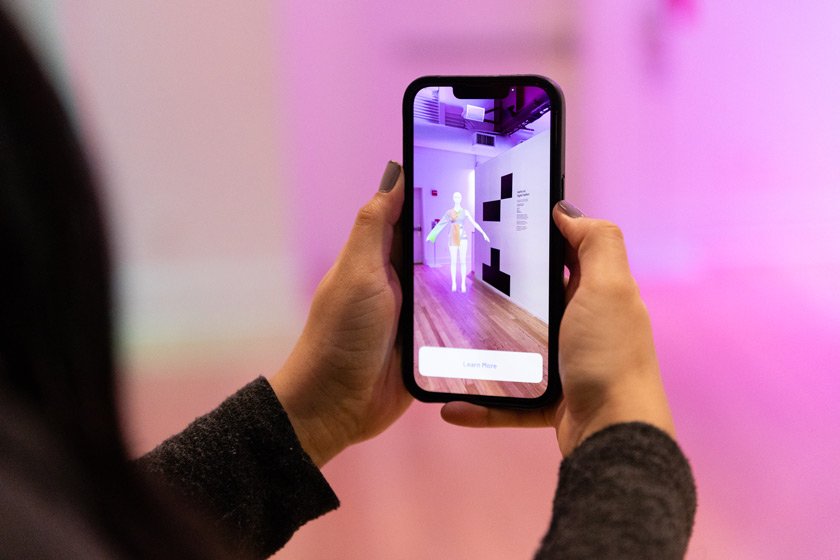 Karina Popovich '23 and her startup Inertia created a digital fashion gallery for Cornell Fashion Week on March 4-11, 2023. Her team designed an augmented reality experience that allows people to try on clothing through their cell phones. As part of the experience, Cornell participants learned about the role of digital fashion in moving the fashion industry forward.
"This activation gives you a glimpse into the future of a tech-powered fashion industry, which is more sustainable, accessible, and limitless," Karina says. "Digital fashion has the capacity to be less wasteful in the iterative production process and it can provide insights into the origins and ethics of material sourcing," she adds.
Inertia is now sharing the QR codes on their website, so users can try on the fashions at home. Inertia's Digital Fashion display using augmented reality allows users to try on one-of-a-kind items by designer Diane Wallinger.
Karina is grateful to fellow Cornellian Ali Hamed '14, co-founder of Coventure, who helped to sponsor this project.