Sean and Holly Olson establish a fund as "an investment in the world we want to see"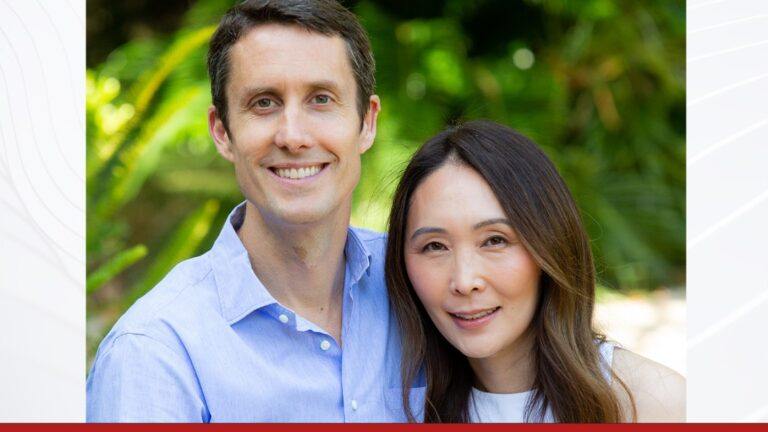 Read the full story by Jim Hanchett in the Cornell Chronicle.
When Holly Olson was 10, her family emigrated from Korea to the U.S. They were very poor and did not speak English, she recalls. Her father was paralyzed. Her mother worked a sweat shop job. Holly cooked and cleaned for her family, learned English, handled the bills, and managed the household.
"Against all odds, I got accepted to Cornell under the Higher Education Opportunity Program and it changed my life," she says. Did it ever. With plentiful food and refuge from the challenges of poverty, Holly thrived at Cornell. She grew physically and intellectually in ways that only a few years earlier were beyond her imagination.
Holly Kim Olson '94 is now a private credit investor and co-founder of Glendon Capital Management (GCM), a firm that manages a portfolio valued in the billions. Her work is strategic, dominated by data, and focused on facts, not emotion.
The same is true for her husband, Sean Olson. He is a technology entrepreneur and co-founded PopID, a fast-growing personal digital identity company.
"As our careers demonstrate, we believe in the power of data, analysis, and evidence-based approaches," Sean says. "And we think that's the key to developing public policy that will create positive change in the world."
Inspired by the Cornell Jeb E. Brooks School of Public Policy's use of data to inform policy solutions, Sean and Holly have established the Olson Family Strategic Initiatives Fund at the Brooks School. Their fund provides current use, flexible funding for Dean Colleen Barry to make strategic investments in these early, critical years of the new school.