Scholarship honors eminent historian and professor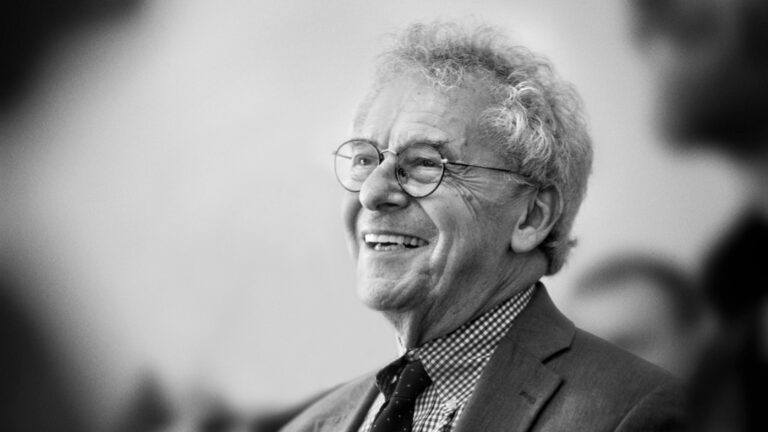 Read the full story by Kathy Hovis in the Cornell Chronicle. 
A new scholarship for first-generation undergraduate students has been established in the name of beloved government professor Isaac Kramnick. With contributions from his family, former students and colleagues, the endowment will support students beginning this fall.
Kramnick, who came to Cornell in 1972, died in December 2019. He was associate dean of the College of Arts and Sciences from 1986-89; chair of the Department of Government from 1996 to 2001; a faculty member of the Cornell Board of Trustees from 1990-94; and served as the university's first vice provost for undergraduate education from 2001-05.
Along with his numerous scholarly publications, he was instrumental in founding the Faculty Fellows and Faculty-in-Residence programs and the West Campus House system. He also co-chaired the committee organizing the celebration of the sesquicentennial of Cornell's charter in 2015, and conceived the Sesquicentennial Commemorative Grove on Libe Slope.
"Isaac would have been so proud to have his name connected to this mission," said Miriam Brody, Kramnick's wife, a writer and, for many years, a professor at Ithaca College. "He was himself a first-generation college student who worked in college cafeterias to supplement his scholarship. He remembered that Eleanor Roosevelt once addressed him with the magical words 'Where is the mayonnaise?'
"He was nurtured and tutored by faculty who recognized who he might become and were his models of inspiring teaching and scholarship," Brody said. "No surprise that he brought to his teaching a passion and commitment to passing on a history of ideas. He grew to love Cornell and it is gratifying to his family that that love is being returned by his friends and students."