President Martha E. Pollack greets the Class of 2027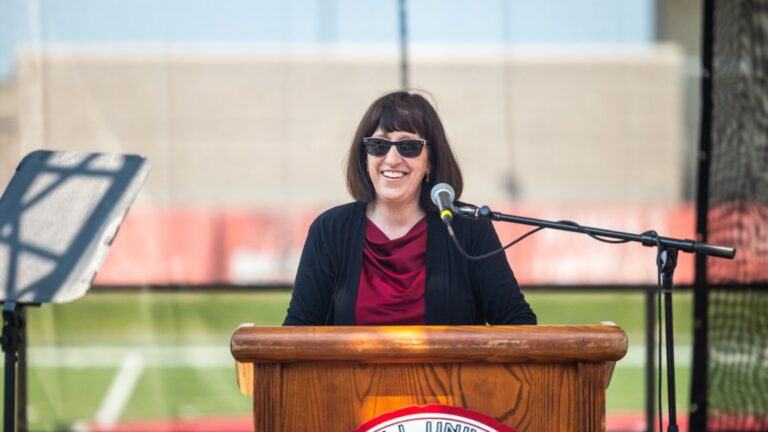 Read the full story by David Nutt in the Cornell Chronicle.
Whether you're interested in beekeeping or the biopsychology of memory, solar boats or sustainable agriculture, Czech or Chinese or Quechua, there is no better place than Cornell to feed and grow a curious mind.
President Martha E. Pollack extolled that spirit of inquiry to the thousands of first-year and transfer students gathered Aug. 20 at Schoellkopf Field for New Student Convocation.
The new members of the Class of '27 have "three years, nine months and at least 1,680 hours of class" until they hear from Pollack again at their Commencement in May 2027. To make the most of that time, she offered plenty of insights—and shared the advice of TV's Coach Ted Lasso: "Be curious, not judgmental."
"You will never find a better place than Cornell to open your minds and fill them, to sail away from the shore of the comfortable and known, and find what is different, what will challenge you," Pollack said. "You are here to develop the courage and the competence to take on the world in all its complexity."