Pfizer executive describes making the impossible, possible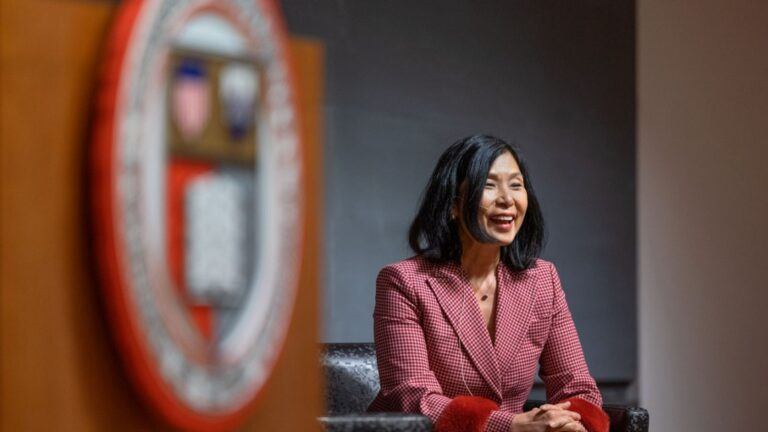 Read the full story by Laura Gallup in the Cornell Chronicle.
Growing up Asian in apartheid South Africa, Angela Hwang, MBA '94, wasn't allowed to attend public school, take public transportation or attend college without government authorization.
But those inequities helped her achieve a successful career, including her current role as president of Pfizer Biopharmaceuticals Group, she said.
"When you think about the massive inequities I grew up in, I saw some people able to rise up above them – and others not," Hwang said. "It was a really important lesson for me in terms of advocacy, equity, being a part of the solution, speaking up and uplifting others."
Hwang spoke with President Martha E. Pollack March 9 at a virtual conversation as Cornell's 39th Robert S. Hatfield Fellow in Economic Education.
She helped lead Pfizer to create the first COVID-19 vaccine and manages an organization of 26,000 employees in 125 countries.