MLK speakers: Embrace, occupy your Black stories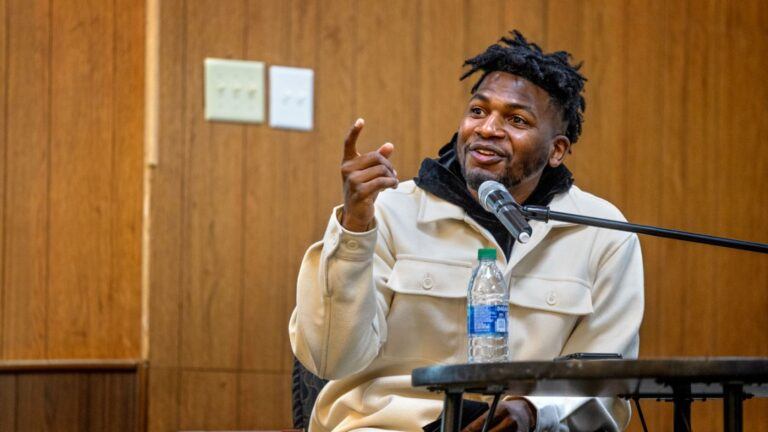 Read the full story by Melanie Lefkowitz in the Cornell Chronicle.
Telling stories is an act of liberation.
For authors Danté Stewart and Cole Arthur Riley, exploring, documenting, preserving and writing about Black lives has been a way to take control of their own stories, and – paraphrasing James Baldwin, whose epigraph opens Stewart's first book – a way to push back against "the lovelessness of the world."
"We know the world that we live in, we know the struggles we have to deal with continually, but also that's not all we know – we do know love," said Stewart, author of the debut memoir "Shoutin' in the Fire: An American Epistle," who spoke in conversation with Riley for the 2022 Martin Luther King Jr. Commemorative Lecture, held virtually amid a snowstorm on Feb. 3.
"Going back home, going to Black literature, going even to my own self and my own failures – for me, that is where the love was," Stewart said. "And the love was simply this: Learning from the story of the everyday ordinary power of Black people and the ways we have taken the mundane, the ugly, the traumatic, and even the grand, and we have made it all Black."
Titled "In Praise of Being Black and Alive," this year's lecture, a cross-campus and community partnership aiming to makes King's life and legacy accessible, was originally planned as a hybrid event based in Sage Chapel. Riley and Stewart – close friends whose debut books share a publisher – touched on topics including their writing processes; the inspiration they found in their families; Black history and literature; Christianity and faith; and what it means to be Black and American.