Mission Sustainability: every person plays a part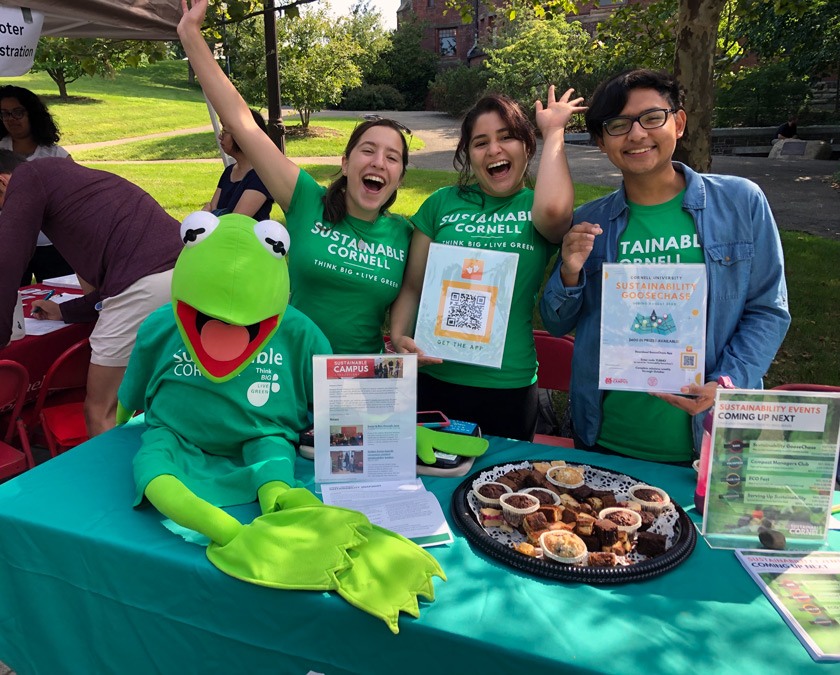 Before they arrive on campus, incoming Cornell students have an assignment to complete. "Mission Sustainability" is a one-hour, online module designed to orient new students to the many faces of sustainability at Cornell—from composting in residence halls, to powering campus with solar, hydroelectric, and geothermal power, to bike sharing.
Introduced in fall 2020, Mission Sustainability is part of Cornell's Climate Action Plan (CAP). In addition to the university's commitment to become carbon neutral by 2035, the CAP includes an ambitious goal to advance sustainability knowledge and skillsets for all students. The Mission Sustainability module is part of new student orientation, assigned to every incoming student as part of their to-do list before they arrive on campus. Since its launch three years ago, a total of 10,667 Cornell students have completed the module, or 68% of all undergraduates.
"As of this summer, all undergraduate students will have been tasked with completing the course before entering Cornell," says Kimberly Anderson, co-chair of the Sustainable Cornell Council's Education and Engagement Student Literacy Working Group, which created the Mission Sustainability course and is charged with monitoring progress toward meeting the CAP's 100 percent climate literacy goal.
Fact: 98.5% of new students report they are concerned about the state of the environment, and less than 2% of new students are "not at all concerned."