Milstein Symposium explores the complexity of free expression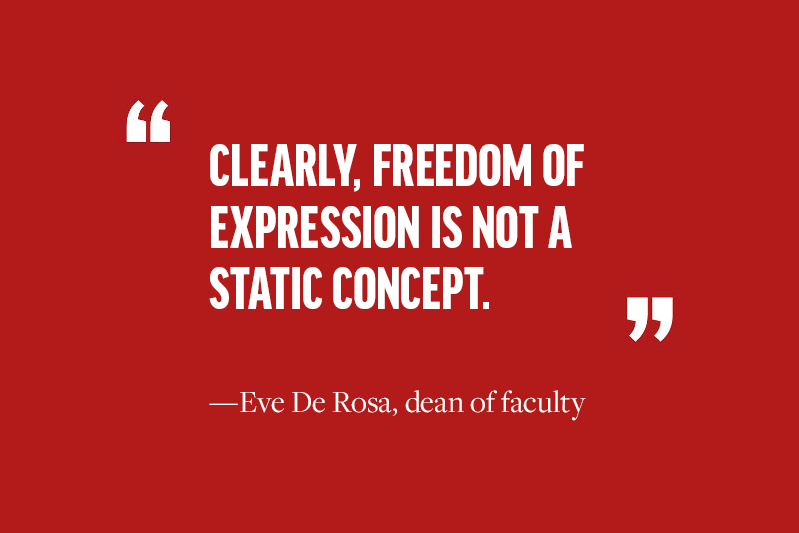 Read the full story by David Nutt in the Cornell Chronicle.
"Clearly, freedom of expression is not a static concept," said Eve De Rosa, dean of faculty, who moderated the inaugural Milstein Symposium on September 26, 2023. "It's a dynamic force that evolves and continues to be tested and aided, shaped by the changing landscapes, culture, politics, and technology.
The event featured leading First Amendment scholars, Professor Jameel Jaffer, executive director of the Knight First Amendment Institute at Columbia University and adjunct professor of law and journalism at Columbia Law School, and Professor Eugene Volokh, the Gary T. Schwartz Distinguished Professor of Law at the UCLA School of Law.
The symposium was one of a series of events addressing the university's theme year, "The Indispensable Condition: Freedom of Expression at Cornell."