Alumni Marriott president, CEO describes leading in a changing world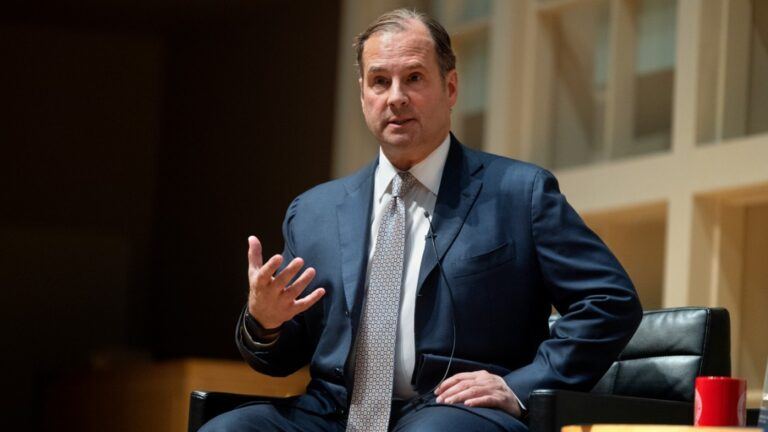 In a conversation with President Martha E. Pollack, as part of the university's Hatfield Lecture, Anthony Capuano '87 explained how an early career setback inspired personal reflection and led him to an important conclusion about success and leadership.
Capuano, a graduate of the Peter and Stephanie Nolan School of Hotel Administration who has worked at Marriott for more than 25 years, is Cornell's 40th Robert S. Hatfield Fellow in Economic Education. He was named chief executive officer in 2021, and appointed president, in addition to being CEO, two years later.
"Humility is critical," he said at the lecture, held March 24 in Alice Statler Auditorium.
Now, Capuano has learned to believe that, in addition to humility, business leaders from any industry must also remain intellectually curious if they want to be successful.
"The art of deliberate, engaged listening is evaporating," he said. "The most effective leaders that I've met across industries are those that have the discipline and desire to put their phone down – to look their counterpart in the eye and actually listen to what they have to say. I think those that unlock the power of engaged listening have a tremendous advantage."