Love for Dead & Co. transcends generations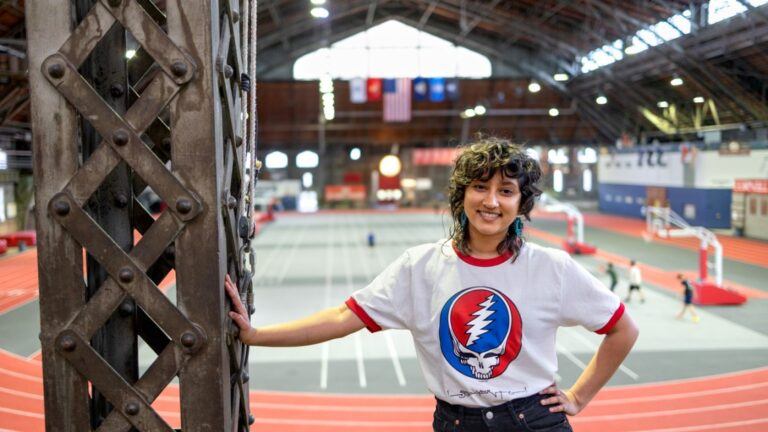 Read the full story by Caitlin Hayes in the Cornell Chronicle.
Rohini Gupta grew up with the Dead.
Her family listened at the breakfast table, in the car; she danced to the music with her sister from as early as she can remember. Her father had every Grateful Dead album and bootleg, including the recording of the legendary 1977 concert at Barton Hall. In 2019, Gupta, now a doctoral student in civil and environmental engineering, played an event in Barton with her own band, where she snuck in acoustic Dead covers – dedicating the songs in her mind to Jerry Garcia – and thought she'd reached a pinnacle in her relationship to the music and band.
When she heard that Dead & Company, which includes remaining members of the Grateful Dead, would return to Barton Hall on May 8, it felt almost cosmic.
"I just couldn't believe this is happening in my lifetime, at my institution," Gupta said. "The band has such a rich history, and they've been such a big part of my life and my childhood – to be a part of this now, while I'm still at Cornell, feels like everything perfectly aligned."
The sold-out concert is part of Dead & Company's final tour and will raise funds for Cornell's 2030 Project, which aims to accelerate real-world solutions to climate change, and MusiCares, a nonprofit that supports the health and welfare of music industry professionals.