Lipsky professorship extends legacy of ILR School leader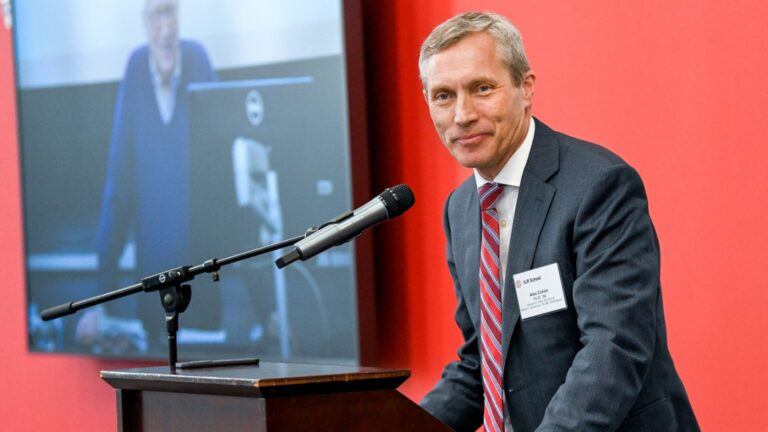 Read the full story by Mary Catt in the Cornell Chronicle.
The new David and Alexandra Lipsky Professorship in Dispute Resolution, endowed by the estate of David B. Lipsky '61, a former dean and the Anne Evans Estabrook Professor Emeritus, and his wife, Sandy, will extend the legacy of one of the ILR School's most beloved and inspirational leaders.
Alexander Colvin, Ph.D. '99, ILR's Kenneth F. Kahn '69 Dean, announced the gift at a May 12 celebration of Lipsky's life in Toni Morrison Hall on North Campus.
Lipsky built a world-class faculty with global perspective, led the construction of the school's Catherwood Library and classrooms complex, and energized the ILR community, said Colvin, who is the school's Martin F. Scheinman '75, M.S. '76, Professor of Conflict Resolution.
Lipsky, the founding director of ILR's Scheinman Institute, was a conflict resolution, negotiation and collective bargaining scholar., He died Jan. 17 in Ithaca. He was 83. Alexandra "Sandy" Lipsky died April 13, 2020. She was 79.