Happy Holidays from Minnie ❄️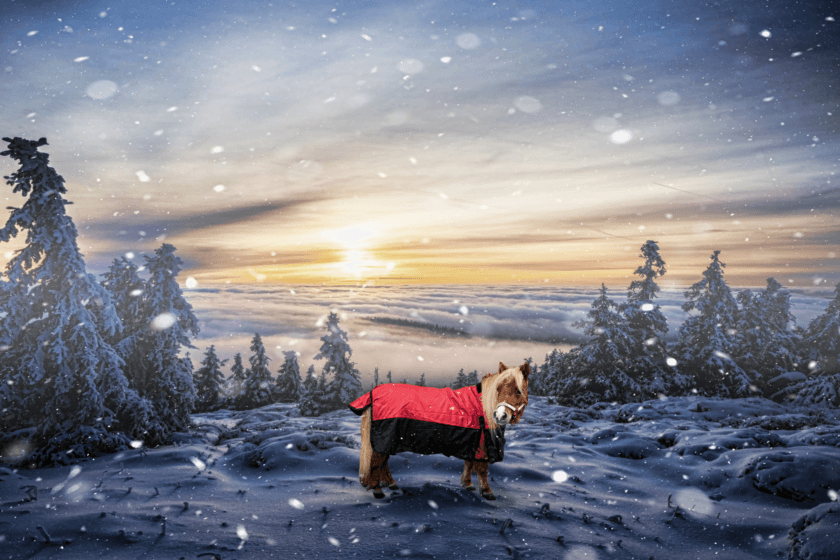 Talk about a glam shot ❤️ Minnie the miniature horse—the College of Veterinary Medicine's unofficial mascot—wishes you a bright holiday season.
Minnie came to Cornell after her owner generously donated her as a companion animal to the college's blood-donor draft-horse, Mike, in 2012. Minnie makes appearances at CVM open houses and other Cornell events, and has a fan base much bigger than she is.
Did you know Cornell has an equine park, an equine hospital in Ithaca, and a second equine hospital in Elmont, NY? Learn more about how the College of Veterinary Medicine both helps horses and learns from them.
(P.S. Is there any other horse quite like Minnie? Neigh. Download her holiday photo to bring her with you wherever you go.)