Get ready for the Great Backyard Bird Count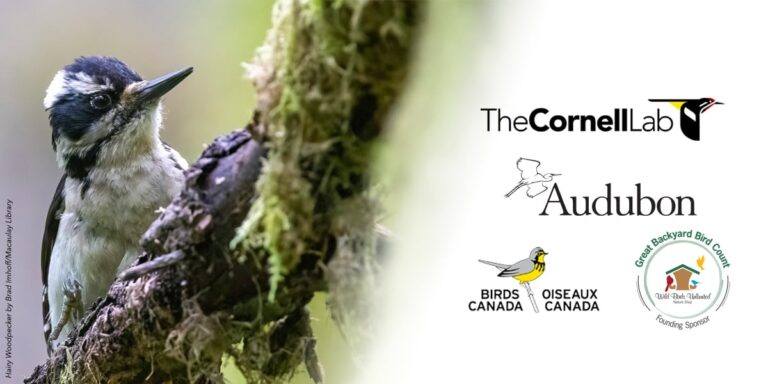 The Great Backyard Bird Count is February 17-20!
You're invited to spend time in your favorite places watching and counting as many birds as you can find and report them. These observations help scientists better understand global bird populations before one of their annual migrations.
Join a YouTube livestream webinar hosted by the Cornell Lab of Ornithology on Wednesday, February 15, 2023 1:00-2:00pm EST to learn how to participate in this fun event.
This webinar will be recorded. All registrants, even those who do not attend, will receive the recording later that week and can view it by visiting our archived events.