Global Cornell helps international students succeed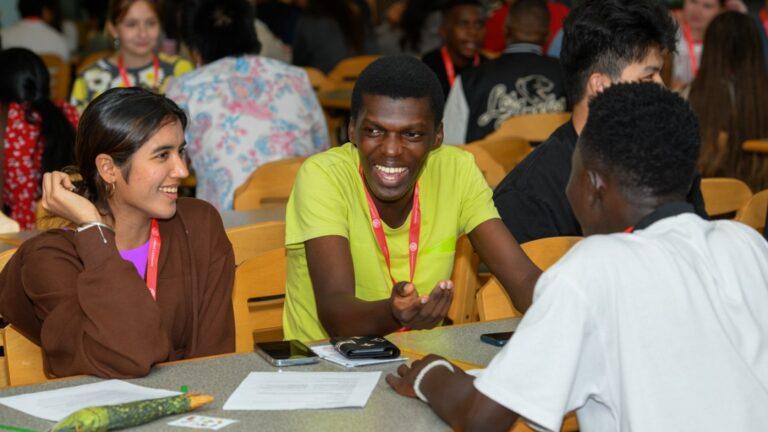 Read the full story by Jonathan Miller in the Cornell Chronicle.
For Nikhil Kulkarni '27, his arrival at Cornell marked not just his first time in the United States, but his first time outside India. He said he had worried about adjusting to the food and weather at Cornell.
"I was also scared of impostor syndrome," he said, who is in Cornell Engineering. "Just not fitting in socially. But after meeting so many people yesterday, I don't think that's a concern anymore. This is such a great community. I think I'm going to be fine."
Kulkarni was one of nearly 200 new first-year and transfer students from 49 countries who participated in Prepare, a virtual and in-person preorientation for international undergraduates offered by the Office of Global Learning, part of Global Cornell. The office's orientation for international graduate and professional students is on Aug. 20.
Prepare provides information about the international student experience, from immigration regulations to language resources. It also offers a crash course in all things Cornell, from career advising to mental health services. And it touches on social and cultural issues, such as the use of preferred pronouns and the university's commitment to free speech and racial justice.
"It's been amazing," said Hurmatullah Habibi '27, a Cornell Nolan School of Hotel Administration student who is originally from Afghanistan. "Yesterday I made 10 really good friends. I believe they'll become lifelong friends."