Gift from K. Lisa Yang '74 honors bioacoustics pioneer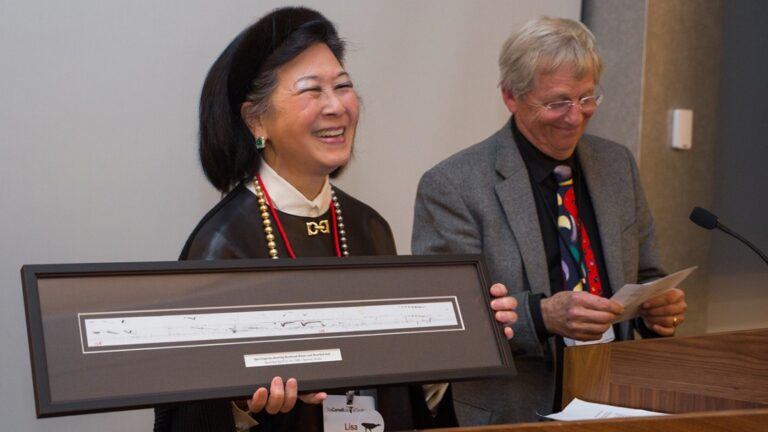 A new $1.5 million gift from philanthropist K. Lisa Yang '74 has established the Christopher W. Clark Postdoctoral Fellowship in Conservation Bioacoustics in honor of Clark, the retired director of the bioacoustics program at the Cornell Lab of Ornithology.
The announcement of the new postdoctoral position came at a dinner in early November launching the K. Lisa Yang Center for Conservation Bioacoustics. Yang had recently donated $24 million to the program, which includes the John W. Fitzpatrick Directorship, named for the lab's long-time executive director. The additional gift in Clark's name came about after Yang dug deeper into bioacoustics history.
"When I started to get serious about solidifying the status of conservation bioacoustics technology," she said, "I got the background on how instrumental Chris was in establishing and being a pioneer in the field over decades. I felt we shouldn't lose the narrative on that history."