From Big Red Presidents, Commencement Words of Wisdom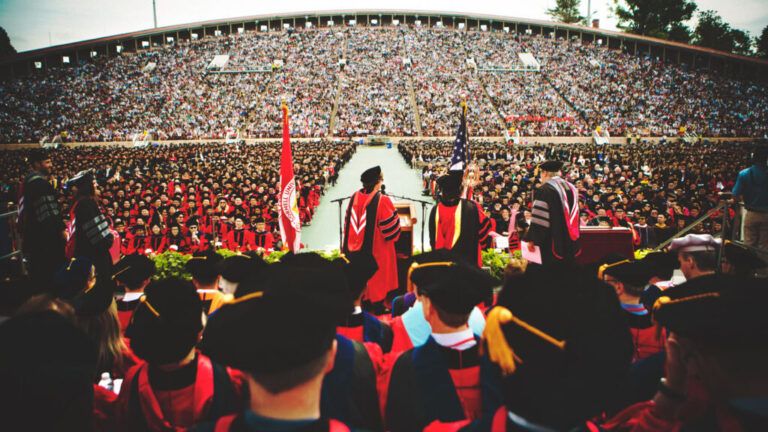 While campus would be almost unrecognizable to Cornell's earliest graduates, some things haven't changed—including a beloved Big Red Commencement tradition.
Unlike many of its peers, the University still sends its newly minted alumni off with an address by its own sitting president, rather than a celebrity speaker. Here's just one example of their words of wisdom from over the decades.
"First, be honest. Second, be zealous. Third, have faith.

Have faith in man. Far better to have too much faith than too little. Have joy. Cultivate the genial side of life.

Give yourself to your calling. Be true to that.

And do something for the public. Some of you will have greater—some less—opportunity, but all will have some chance."

— Andrew Dickson White, 1873
Read the full list of quotes on Cornellians