First multi-stakeholder energy compact in U.S.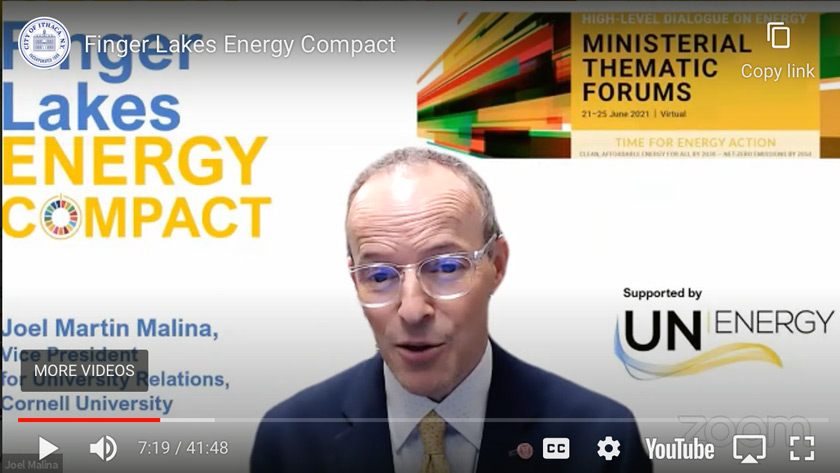 On June 24, Cornell and the City of Ithaca launched the first multi-stakeholder energy compact in the U.S. The Finger Lakes Energy Compact represents the City of Ithaca's and Cornell University's commitment to achieve the Sustainable Development Goals and the objectives of the Paris Agreement. The goal of the compact is to provide affordable energy for all by 2030 and net-zero carbon emissions by 2050.
Joel Malina, vice president for University Relations at Cornell was joined by representatives from the City of Ithaca and Tracey Crowe, senior director and chief of staff at UN Sustainable Energy For All to launch the ambitious new compact.