David M. Einhorn Center for Community Engagement dedicated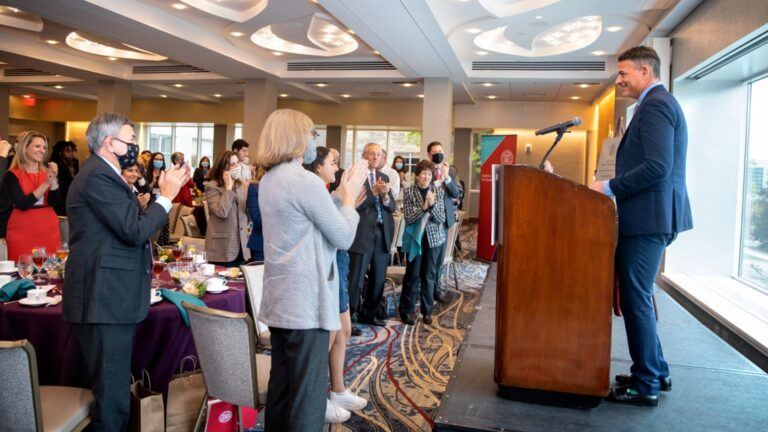 Advancing efforts to make community-engaged learning a hallmark of the Cornell student experience, university leaders and trustees on Oct. 22 formally dedicated the David M. Einhorn Center for Community Engagement in a ceremony at the Statler Hotel.
The Einhorn Center further establishes Cornell as a model for publicly engaged universities, building upon the university's founding land-grant values.
Cornell Trustee David M. Einhorn '91, who has provided endowment funding for the center through his foundation, Einhorn Collaborative, said the center would help equip students with the knowledge and empathy needed to address pressing social problems.
"Community-engaged learning fosters self-reflection and enables students to build positive interpersonal relationships with people of different backgrounds and world views," Einhorn said. "It helps them recognize how interconnected and interdependent we are – as neighbors, colleagues and citizens."
Read the full story in the Cornell Chronicle.