Efe Airewele '20: What does it mean to be a Cornellian?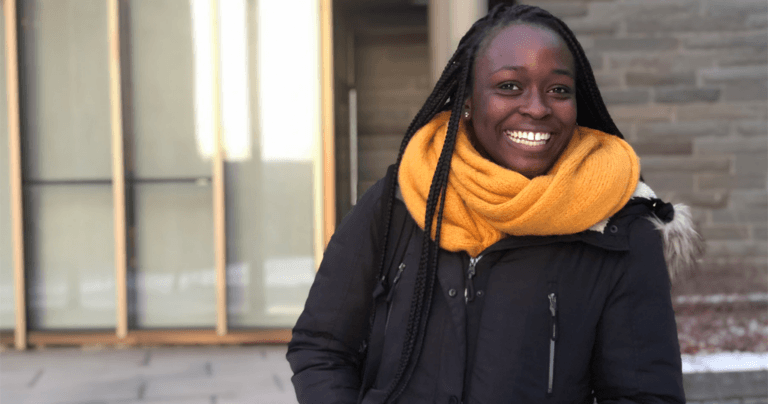 "For me, being a Cornellian means using your passions to serve others and being a light in what feels like an increasingly dark world," says Efe Airewele '20. "Whether that's through medicine, technology, or hospitality management, I believe we all have a greater calling to give back through service."
A competitive financial aid package helped convince Airewele to bring her talents and passions to Cornell University. As a fellow for The Cornell Tradition, an alumni-endowed program that recognizes and rewards outstanding undergraduates, she was able to apply her knowledge and skills in Zambia, Ghana, and Tanzania as a recipient of the program's Community-Engaged Student Travel Grant Award.