Cornell's military veterans share their histories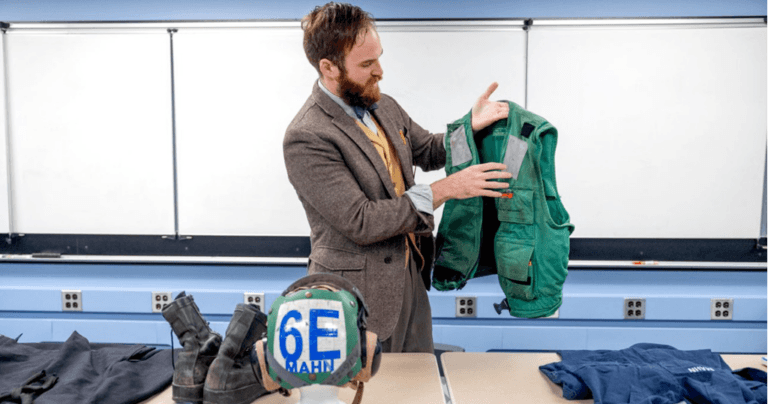 Read the full story by Holly Hartigan in the Cornell Chronicle.
All of Cornell's military veterans have stories to tell, but no two are exactly alike.
Christopher Mahn '24, a Navy veteran, has been exploring those similarities and differences by collecting oral interviews and memorabilia from Cornellians who have spent time in service to their country.
Mahn, a biology and society major in the College of Agriculture and Life Sciences, has spent more than a year gathering the stories of Cornell students, alumni, staff and faculty members who are veterans as well as family members and advocates of veterans. Interviewees contributed photos, pins, medals, uniforms and other items from their service to the collection.