Cornellian is bringing care to thousands in rural Ghana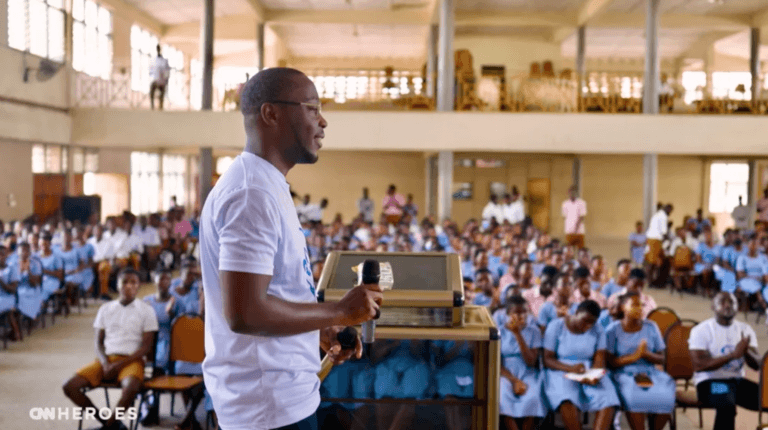 Read the full story by Meg Dunn, for CNN.
Osei Boateng '18 has made it his life's mission to bring health care to remote communities in Ghana. He started his nonprofit, OKB Hope Foundation, and in 2021, he converted a van into a mobile doctor's office and started bringing health care directly to those in need.
A few times a week, the mobile clinic and medical team travel long distances to remote communities in Ghana and provide free routine medical care.
Since its launch, Boateng says the Hope Health Van has served more than 4,000 Ghanaians across more than 45 rural communities who otherwise don't have easily accessible medical care.
"I believe that our model can be replicated in Sub-Saharan Africa," he said. "So, the goal is to really develop strategic partnerships and get additional mobile health vans for the communities or the regions that we want to serve."
Boateng has been nominated for CNN Hero of the Year.