Cornell professor examines camping through the ages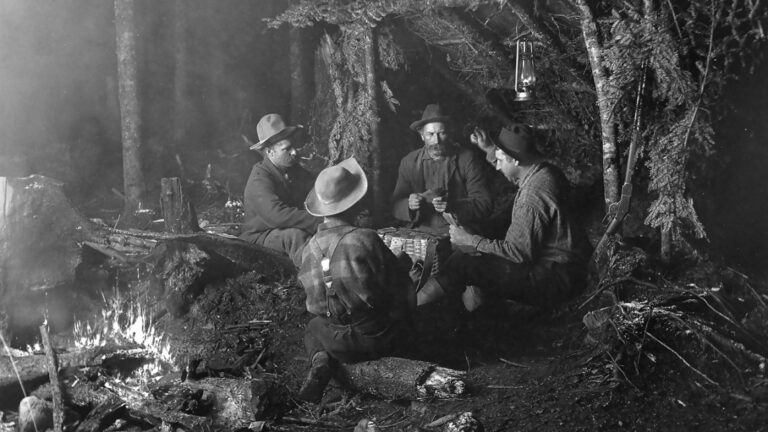 Read the full story by James Dean in the Cornell Chronicle.
Sleeping under the stars, food roasting over a crackling fire, a coffee pot perched on a burning log—such idealized scenes continue to drive demand for recreational camping, with some 40 million Americans expected to visit campgrounds this summer.
But it was a very different reality that captivated Martin Hogue, associate professor of landscape architecture in the College of Agriculture and Life Sciences, during his first camping experience in 2000—one that launched more than a decade of research into camping culture, culminating in his latest book, "Making Camp: A Visual History of Camping's Most Essential Items and Activities."
At a commercial campground near Badlands National Park, a circled number on a map directed Hogue to one of more than 100 sites for tents and RVs. Guests could access restroom and laundry facilities, the internet and amenities including a convenience store, swimming pool, miniature golf course and even a dog park.
"There was a profound disconnect between the expectation of what I thought camping might be like—a mental image largely fueled by dramatic movie scenes depicting settlers on the Western range sleeping under the open night sky—and what the experience actually turned out to be," Hogue said. "I'm fascinated by that disparity."
In "Making Camp," Hogue explores campgrounds' history and evolution over 100 years as spatial settings—from open fields into often dense, highly structured spaces with infrastructure to manage vehicle traffic, utilities and trash.