Come back for Reunion June 8–11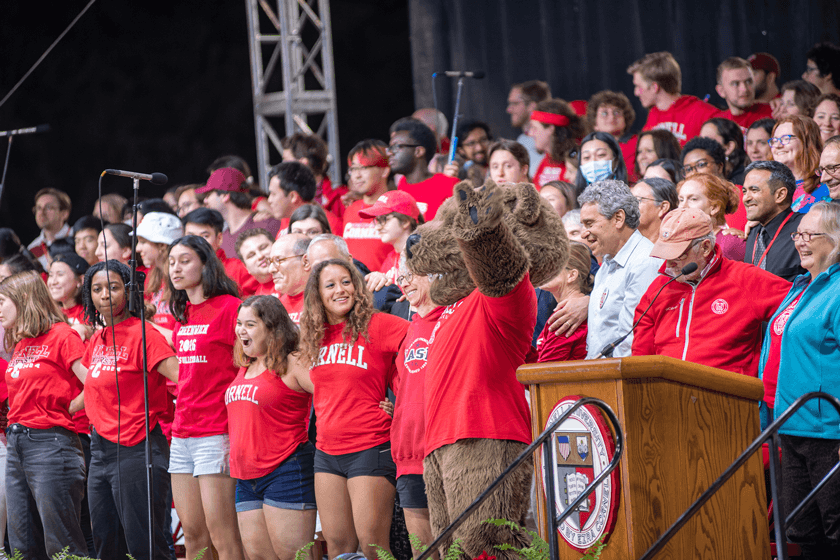 Get ready for Cornell Reunion! Take a trip back to Ithaca for fun far above Cayuga's waters with your friends and family. Celebrate milestone Reunions this year with undergraduate classes in the 3s and 8s, the professional schools, and Kappa Delta.
Register now, browse Reunion programs and plan your schedule, and check to see who's coming. If you don't see your friends on the list, encourage them to register!
For the first time ever at Reunion, the Class of '83 will host Redstock, a free two-set concert of folk, rock, and jazz performed by a cross-section of talented Cornell alumni, including the surviving members of The Hedge from the Class of '68, The Bourgeois Blues Band from the Class of '83, and various other alumni musicians/vocalists, including some former Cayuga's Waiters. Enjoy the music on Saturday, June 10 in  Klarman Hall Auditorium.
Not your Reunion year? You've got options! Consider joining the Continuous Reunion Club, or register as Non-Reunion Year and get your Reunion button to attend all university-sponsored non-ticketed events, including Arts Quad Tent Parties.
Can't make it back to Ithaca? It's easy to join the Virtual Reunion and watch programs online. Choose the Virtual Reunion package during registration and get access to featured livestream events: Cornelliana Night, the Olin Lecture, Mosaic Forum, and a Conversation with Cornell President Martha E. Pollack. Tune in to watch featured Virtual Reunion livestream events at live.alumni.cornell.edu for free!