Chuck Feeney, Cornell's 'third founder,' dies at 92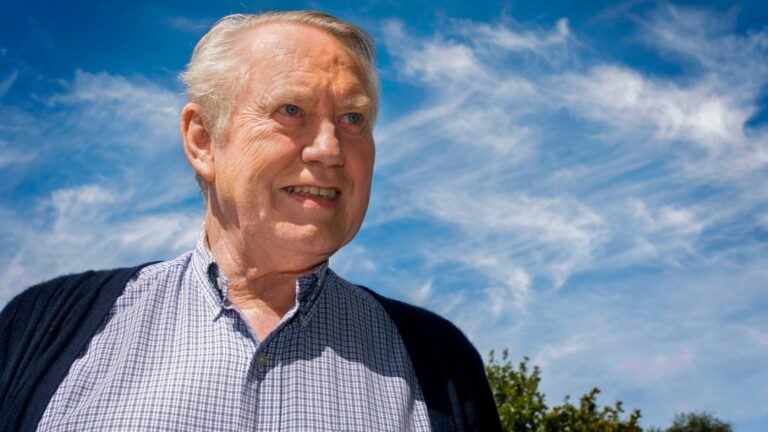 Read the full story by Joe Wilensky in the Cornell Chronicle.
Charles F. "Chuck" Feeney '56, founding chairman of The Atlantic Philanthropies and Cornell University's most generous donor, died Oct. 9 in San Francisco. He was 92.
Feeney, who quietly devoted his fortune to worldwide causes for decades, invested nearly $1 billion in Cornell through the foundation since 1982. The late President Frank H.T. Rhodes referred to him as Cornell's "third founder" – behind only Ezra Cornell and the university's first president, Andrew Dickson White, in the magnitude of his influence and impact.
However, for more than two decades, Feeney's giving through The Atlantic Philanthropies was completely anonymous – neither his name nor Atlantic's appeared on any university building, professorship or program. Even after he was thrust into the limelight when his association with Atlantic became public, he resisted any memorials to his giving, preferring instead for the focus to be on the beneficiaries of his support.
In 2021, Cornell renamed East Avenue on the Ithaca campus "Feeney Way" in honor of his 90th birthday, to recognize his impact on the university, and as an inspiration to future generations of Cornellians. A second "Feeney Way" will be named on a central thoroughfare on the Cornell Tech campus in New York City, Cornell announced earlier this year.