Chef Irene Li '12, BA '15, Marries Culinary Verve and Social Action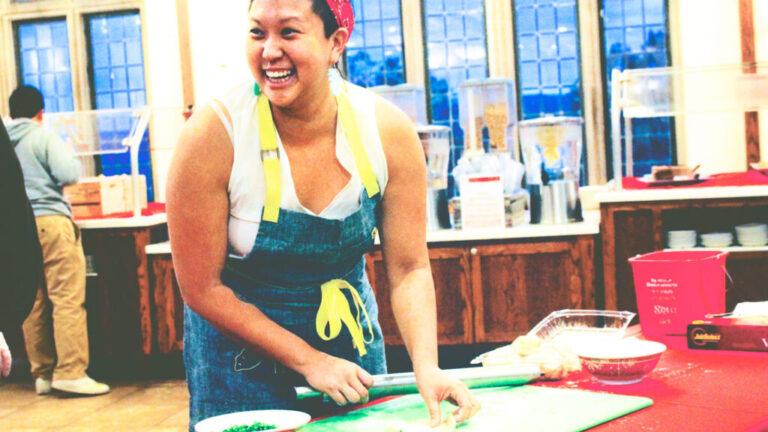 Irene Li '12, BA '15, is a chef and a restaurateur, but her interests have long gone beyond cuisine. On the Hill, she was a College Scholar who focused much of her studies on criminal justice reform and prison education, including teaching at a maximum-security facility in nearby Auburn.
For five years in a row (2015–19), the Arts & Sciences alum was a semifinalist for the "rising star chef" award from the James Beard Foundation, which bestows what are considered the Oscars of the food industry. In March, the foundation recognized her with its coveted Leadership Award—given, it says, to "visionaries for their work in creating a better food world"—which she'll accept at a gala ceremony in Chicago in June.
The Beard Leadership Award came, in part, in recognition of Li's efforts to improve working conditions in kitchens and dining rooms, as well as her several philanthropic projects. Currently, her main focus is Prepshift, a tech start-up she co-founded that aims to streamline onboarding and orientation for culinary workers.
Read the full story on Cornellians