Alumni pivot to help their Ukrainian team members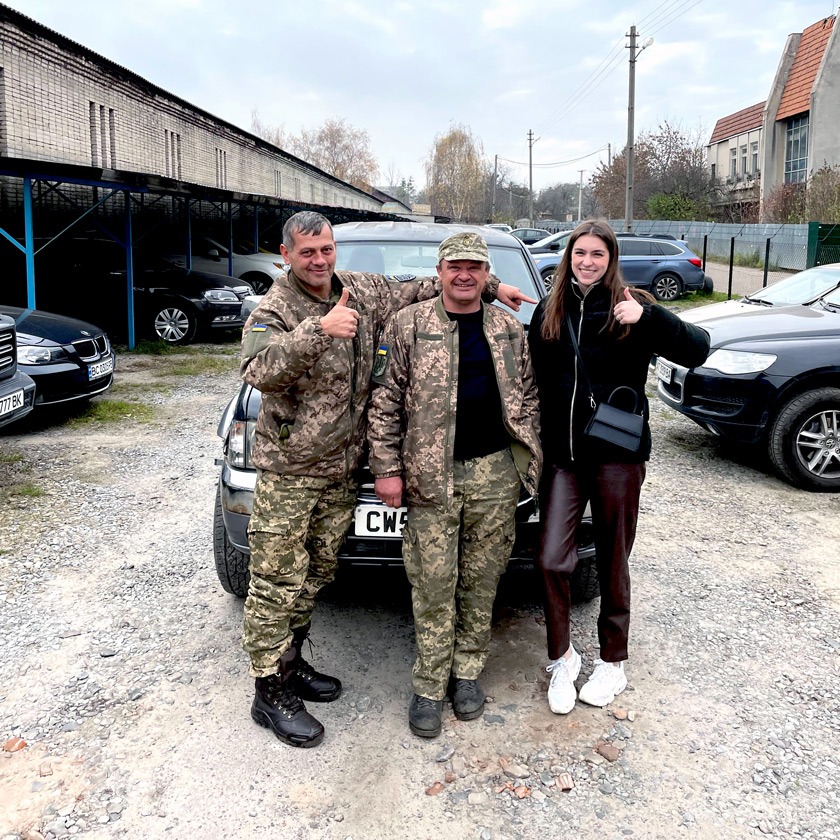 Ben Swinford '14 and Nick Busto '15 founded Launch Labs as a way to connect U.S. businesses to offshore talent. A few years ago, the company hired four software developers in Ukraine. Ben and Nick were so pleased with their performance, they expanded their Ukrainian workforce to include more than 40 developers.
Since the start of the war just over a year ago, 30 of the company's 44 Ukrainian team members have been displaced from their homes.
In the early days of the war, Launch Labs pivoted to help. "All efforts as a company went towards coordinating safe routes and homes for our people," Ben says. "In 2022, all profits from the company were donated to Ukrainian aid."
As the war progressed, the firm's aid to Ukraine has expanded to include donations of medical supplies, food, and equipment to help Ukraine-based team members, and guaranteeing home loans for team members who have relocated to the U.S.
The company launched the Project UA initiative—which gives funds to each Ukrainian employee to distribute however they wish. One employee secured transportation to move his family safely out of the country, one donated funds to a Ukrainian animal shelter caring for injured and abandoned animals, and another donated a truck to the Ukrainian military to help transport wounded soldiers to safety.
Ben plans to continue expanding the team in Ukraine. "The team is so resilient and determined," he observes, "that our productivity has actually increased 15% compared to before the war."