Alumni gifts support Nexus Scholars program, undergraduate research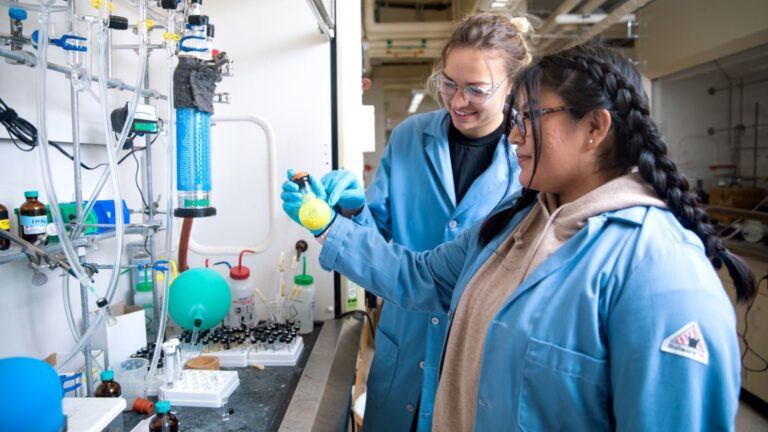 Read the full story by Kathy Hovis in the Cornell Chronicle.
A new program in the College of Arts and Sciences will support undergraduates working on research projects with faculty members over the summer.
The Nexus Scholars program, funded by nearly $5 million in philanthropic support, will leverage the student-to-faculty ratio and the vibrant research enterprise in A&S to expand opportunities for students, while also enhancing the culture of collaborative scholarship at Cornell.
The program is made possible through a number of alumni gifts, including from Elaine Wong '97 and Fritz Demopoulos.
The program is open to all A&S students, and administrators hope it will reach first-generation college students, students from underrepresented minority groups and female students interested in science and math.
"More diverse and creative thinking in the sciences will undeniably lead to substantial gains in our understanding of the physical world," Wong said. "Encouraging young women at Cornell to academically explore and eventually pursue science-centric careers will certainly contribute to that vision."