Alumni gather for Dragon Day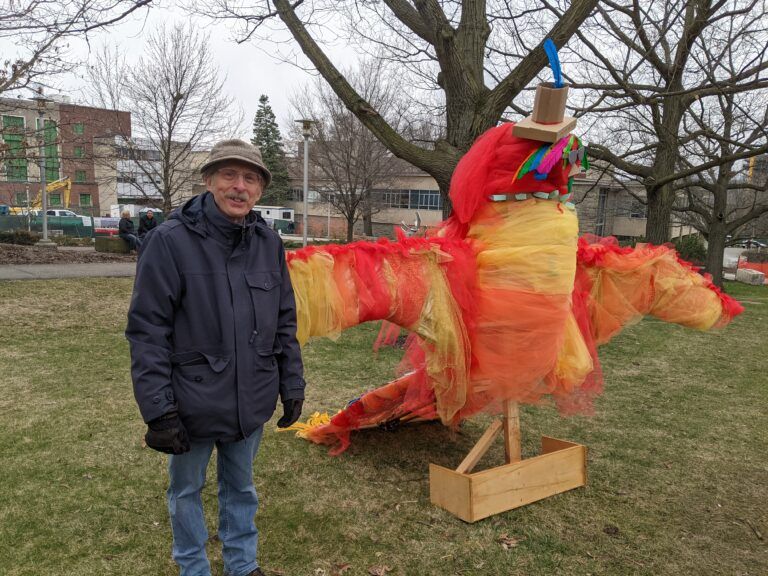 RJ Davies '71 and three of his colleagues from Cornell Information Technologies (CIT) have attended Dragon Day together for a decade.
"This is the the 10th time we've done it as a team," said Davies. "We are usually along here or up around Duffield Hall."
Davies moved back to Ithaca in 1981, and was the longtime Director of the Project Management Office in CIT.
Standing next to the phoenix created by Cornell Engineering students, he commented that he doesn't take sides in the epic annual battle between the phoenix, and the dragon created by freshmen architecture students.
"Everybody's a winner!"