A first: Cornell's red-tailed hawk lays fourth egg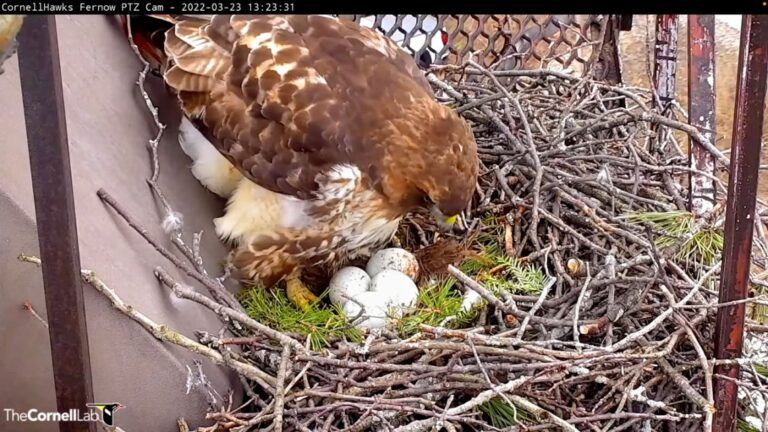 Read the full story by Pat Leonard in the Cornell Chronicle.
There'll be 33% more excitement in the hawk's nest along Cornell's Tower Road this spring.
For the first time since the Lab of Ornithology installed a live camera on the nest in 2012, Big Red, the female red-tailed hawk, has produced a fourth egg. It's a big deal because in the 10 previous breeding seasons captured by the live camera, Big Red has laid three eggs each season.
"The fourth egg really caught us all by surprise," said Charles Eldermire, leader of the Bird Cams project. "It's exciting to think that there's so much more to learn from our longest-running live camera."
Surprise and delight are also reflected in the flood of comments from cam-watchers. Many take note of what at a busy spring it will be for Big Red and her mate, Arthur, named for Arthur A. Allen, Cornell professor and Lab of Ornithology founder.