$10M gift to A&S boosts College Scholar Program, scholarships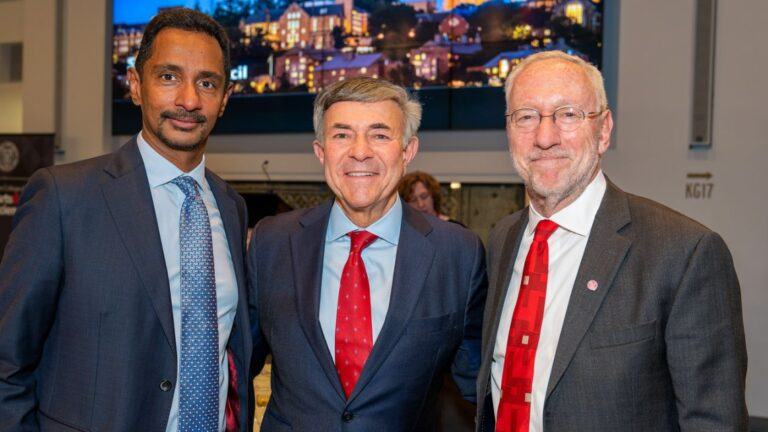 Read the full story by Kathy Hovis in the Cornell Chronicle.
A $10 million gift from Robert S. Harrison '76 will enhance the College Scholar Program in the College of Arts and Sciences and support undergraduate scholarships.
Harrison, chair of the Cornell Board of Trustees and former CEO of the Clinton Global Initiative, was a College Scholar during his time at Cornell, where he pursued an interdisciplinary program of study centered on government and psychology and went on to win a Rhodes scholarship.
"The College Scholar Program defined my undergraduate academic experience," Harrison said, "and I hope this gift will allow future undergraduates to make at least as much of the opportunity as I did, for many years to come."
The gift will designate the College Scholar Program as the Robert S. Harrison College Scholar Program, expanding support and funding for student research and summer experiences, creating new connections to Cornell's New York City campuses and increasing scholarship funds available to undergraduates in A&S.
"We are so grateful to Bob for this gift to strengthen a program that played such a major role in his life, and in the lives of generations of Cornellians," said President Martha E. Pollack. "The College Scholar Program is a transformative one for so many of our students, and we look forward to increasing its impact within the College of Arts and Sciences through this gift."