Carol graduated from Cornell University with a bachelor's degree in Asian studies. She also holds a master's degree in international affairs and an MBA from Columbia University. She is the co-founder of the Rattray Kimura Foundation, which is focused on education and conservation, and Zoomdojo LLC, a social enterprise focused on online and offline support and resources that advance students, recent grads, and startup founders to success.
Carol began her career in the Capital Markets Group at Bankers Trust Company, raising private capital for US and international companies. After Bankers Trust Company, she was a managing director at a search firm in Tokyo. She has also worked in Hong Kong, where she was a financial advisor and angel investor to a China-based startup, which went public on NASDQ. Carol has been a private investor and advisor to startups in the US and China since the mid-1990s.
In philanthropy, she has served on numerous boards: The Asian Cultural Council, Dunhuang Foundation, and the Re Foundation. She has also been involved with several advisory boards: Cornell University's College of Arts & Science Dean's Advisory Council, the President's Council of Cornell Women, Global China Connection, and Columbia University's South Asian Business Association.
What drew you to a career in social impact?
Giving back and being of service to others was a material aspect of my upbringing and education for as long as I can remember. Recognizing those in need of help and providing help in tangible ways were lessons that resonated and made sense to me. And to put into practice those lessons learned, I participated in various forms of community service throughout my student days up through my time at Cornell. I have to say that I have always found those experiences to be extremely satisfying and energizing. But after I went to work in investment banking and then had children, there never seemed to be enough time for me to focus on what I could do beyond my professional and personal responsibilities. Around that time, several Cornell professors that I was close to asked me what I was doing to have a social impact, which I could only answer—in time, I will, just not right now. While I felt a certain void and, frankly, some guilt, I was not prepared to set aside time to pursue something beyond work and home.
Fortunately, as I began to have more free time, I was able to begin some volunteer work with charitable organizations. The volunteer work enabled me to explore what areas struck a chord. I found organizations focused on education and conservation. Providing scholarships and grants to these causes was especially satisfying. I also met a few people along the way who were doing great work on their own. So, I began to think about how to create a vehicle to support these causes in a more direct and independent way. The idea of building my own platform appealed to me.
Using some of the windfall from an investment in a tech startup that I was an angel investor in, I created a foundation to focus on education and conservation with my husband. While the foundation provided me with a new approach to philanthropy, it still did not feel like I was doing enough and using the skills and experiences that I had developed over the years. So, I searched for an alternative framework. Lucky for me, a close friend raised a problem that she felt we could jointly address, and we created a social enterprise where we could experiment and develop solutions, utilizing our combined skill sets and networks to pursue a range of actions, programs, and initiatives that we believed were relevant and impactful. As a result, I was able to fulfill my promise to my professors and to myself to pursue something in social impact.
What most excites you about your work?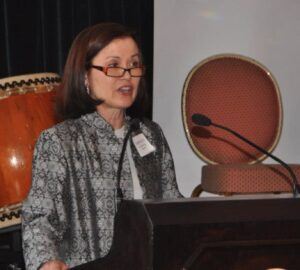 When I can visualize how my efforts can move the needle for an individual, a community, or an organization, that is exciting. Recognizing the potential in an area, discovering that diamond in the rough if you will, is a very exciting moment that never grows old. And if my intuition is validated, that is absolutely a great feeling. I will always find the privilege to do good, engage with a broad array of people, address problems, create solutions, and witness success to be very exciting.
In your career thus far, how have you found mentors and made connections along the way?
Even when I was in high school, I felt comfortable reaching out to my teachers, instructors, and coaches. Early on, I learned that most people were accessible, interesting, and offered very helpful advice—if you made the effort to reach out and get to know them. Once I began my career, I spent a lot of time speaking with those who were senior to me, and, for a while, this meant everyone who had real work experience! I asked a lot of questions, reached out, and initiated conversations with as many people as I could and who would give me the time of day; this usually was just about everyone. People like to be heard, to talk about their experiences, and to parse advice. The conversations were usually not about me per se, as I was curious to learn who they were, what made them tick, and how they got to where they were. I would say that some of those conversations led to career advancement and business opportunities, while others led to lifelong friendships.
When I left investment banking and moved to Asia, I had to find a way to connect with those who had different experiences than me. Once I decided to keep an open mind and apply the same principles that I had with my colleagues and seniors (e.g., ask what made them tick and how they got to where they were), this ultimately helped me build a broader and, in some ways, more interesting global network that was instrumental in my development as a social entrepreneur. My new group of friends and mentors expanded my knowledge base and led me to new opportunities and experiences.
One thing to note, I initiated conversations with individuals who I admired or if I was curious about their work and wished to get to know them better. Whatever unfolded after those initial encounters were gratifying and made a difference in a positive way for me.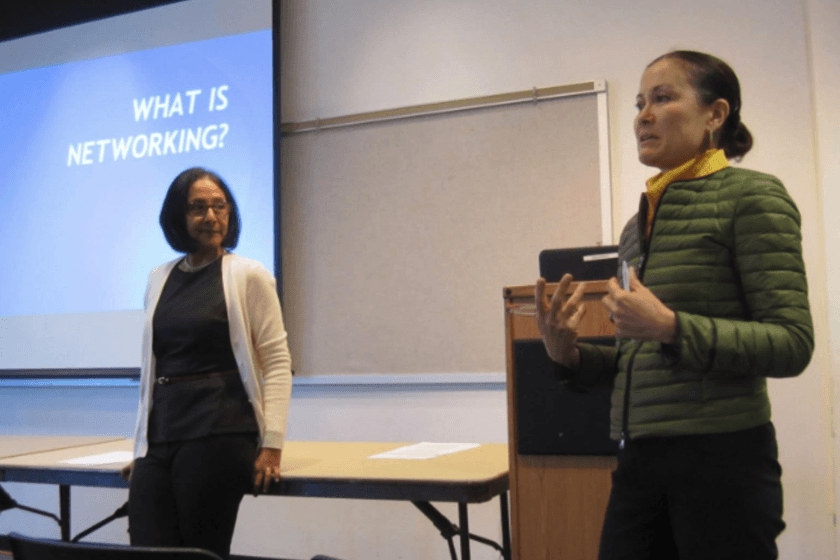 Do you have any piece of advice for Cornellians starting out or transitioning into a career in social impact?
Find people who share your interests and passions to work with and partner with. I usually tell founders that two heads really are better than one. As a case in point, I have a great business partner who is also one of my best friends. We co-founded a company that was very meaningful to us, and it has been a great ride together. That said, it is important to remain open-minded and search for those who see things differently from you and have different interests than your own. You never know what you may learn and gain. I have been able to pursue far more engaging and rewarding endeavors and have grown by truly stepping outside of my comfort zone. So, while finding like-minded partners and teammates are key, it is important to stay open-minded and to be willing to learn from those who are nothing like you. New perspectives and (healthy and respectful) disagreements/debates are vital for improvements and growth, potentially leading to greater successes and impact as a result.
What role has the Cornell network played along your career?
I had a great mentor while I was at Cornell who was a brilliant educator and social activist. He and his wife, through their own actions, defined what social impact could look like for me. There were and still are other faculty members that provided and continue to provide guidance and inform me. Certain administrators have also been supportive in a number of ways. A faculty member who later became a friend allowed my partner and me to test out our first site with his students. Other faculty members have invited me to speak, lecture, hold office hours, and support my projects in very concrete ways. For one of my investments, I spent two days on campus meeting with faculty experts in the field who reside in offices on a quad that I rarely spent any time at before. Those meetings—in buildings I had never entered before—literally opened many new doors for the company and for myself. I also reconnected with a friend at a Cornell event with whom I now co-invest. During the start of the pandemic, I consulted with an engineering and a medical school faculty member to manufacture and distribute 3D-printed face shields to hospitals that were at COVID ground zero and desperately in need of PPEs. I am sure that I will continue to find myself tapping the vast and deep Cornell network in many ways.