Pablo Borquez Schwarzbeck came to Cornell to learn the skills he would need to run the farm that has been in his family for four generations. Instead, he started a business of his own. As a student at the Samuel Curtis Johnson Graduate School of Management, Borquez Schwarzbeck built Produce Pay, an online platform that gives farmers better options for monetizing their crops. After earning his MBA, Borquez Schwarzbeck moved Produce Pay to Los Angeles, where the company has grown guided by his innovative vision and respect for industry tradition.
Pay solve, and how does it do it?
Produce farmers have historically lost out on a lot of growth opportunities because banks are unwilling to assign any collateral value to their produce. The only people who would do so were their trading partners. Produce Pay created a tech- and data-driven solution to assess the value of any crop at any point in time, during or prior to harvest. By properly collateralizing growers' assets, we allow them to monetize their crops ahead of time and maximize their returns. It creates a whole new means of liquidity where none existed before. We then help growers to pursue trading partners who can maximize their sales returns. By decoupling the financing and trading roles, we have empowered growers not to have to jeopardize one in pursuit of the other.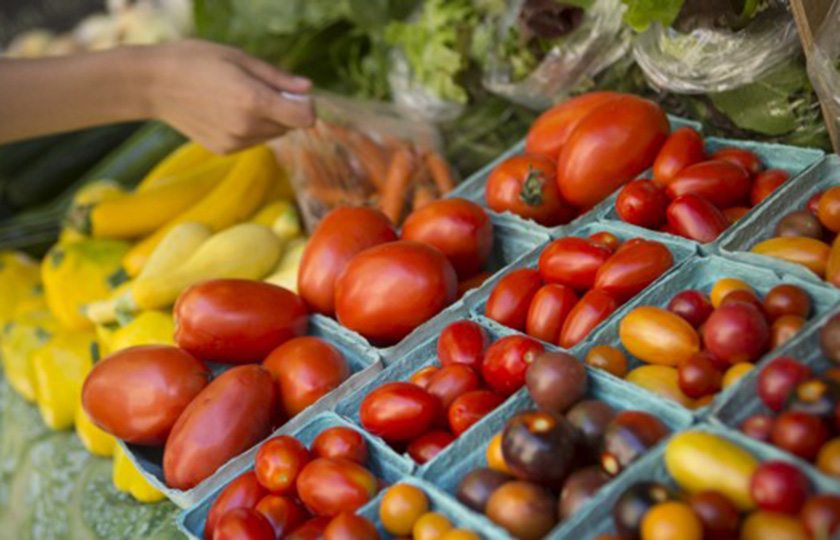 How did you decide to launch Produce Pay?
I've been in the produce industry my entire life. I come from a fourth-generation farming family in northwestern Mexico. I had the inkling of the idea for Produce Pay before I came to Cornell. I chose to do my MBA at Johnson because I saw that Cornell had the best combination of financial and agricultural expertise, by far, of the all schools I was considering. As I learned about the resources available to me, it quickly became clear that I had an opportunity to pursue the idea behind Produce Pay. Cornell provided the perfect foundation to launch a company in the agricultural space.
Was there a particular faculty member or class that influenced you the most? If so, how?
I got swept up by the entrepreneurship world at Cornell. Tom Schryver at the Center for Regional Economic Advancement and professor Steve Gal at Johnson helped me a lot. In truth, the entire eLab program and its staff were key to our success. eLab prompted me to participate in the Cornell business pitch competitions, where I earned some of my initial funding from prize money and non-diluted grants. In 2015 we were Entrepreneurship at Cornell's Student Business of the Year. The environment at Cornell was crucial to my ability to do the necessary research and take my idea to a pitch, and my pitch to a business.
The produce industry requires personalized attention and respect for the traditions that have allowed it to endure throughout the millennia. I remind myself on a daily basis that no matter how much we grow, we will always remain first and foremost a produce company.
—Pablo Borquez Schwartzbeck MBA '15
Entrepreneurship is all about taking calculated risks. What's the most pivotal risk you've taken, and how did it change your path?
My original expectation, and my entire premise for coming to Cornell, was that I would go back to my family's farm. My family's farming operation, Campos Borquez, is rapidly growing and has done very well in the last generation. But as I started seeing the opportunities that lay out there for me, I decided that I would move to LA after graduation to try to start this business. I was ready, and importantly my wife was ready to take that jump with me. We understood that there was a good chance we might fail, but ultimately we believed in the idea, and we believed in our ability to effectively execute it. I risked it all based on that, and I haven't had any regrets since.
What has been your proudest moment as an entrepreneur? Why?
For this year's Produce Pay company event, we took a two-day boat trip. At that point the team was around 75 people. Seeing all of them made me realize, "Wow, this is something now." It's a real company with real people who believe in it, and who depend on it to feed themselves and their families. It was a very proud moment for me, to see how far we've come.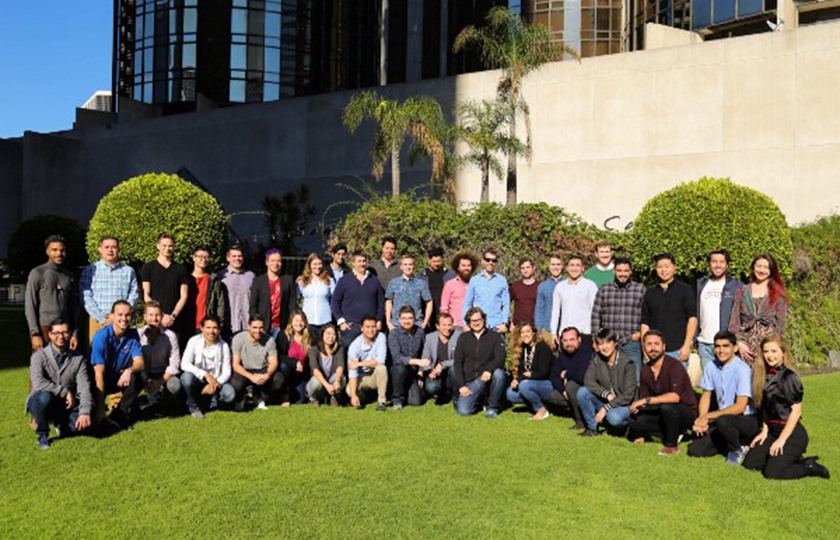 Who or what inspires you?
Despite everything I've learned and seen since I left my family's farm, I've strived to remain true to the things that make the produce industry great. These are things that I knew before my time at Cornell, and they are paramount to the success of the company today and in the future. The produce industry is unique: it's people-oriented, and at the same time traditional. And you need to respect both. It is an industry that requires personalized attention and respect for the traditions that have allowed it to endure throughout millennia. I remind myself on a daily basis that no matter how much we grow, we will always remain first and foremost a produce company.
If you had one piece of advice to someone just starting out, what would it be?
First, make a serious decision to pursue your venture. Good businesses require total and complete commitment. It's not going to happen fast, and it's going to require a lot of work before you get anything out. Second, make sure you get buy-in from your support circle, whoever that is. You're going to need someone to fall back on. It doesn't matter how great an idea you have, things will always get bad before they get good. But if you do both of these things, then I would say that you are well-positioned to pursue starting a business. If you're going to try, then really try … go all in.
Cornell's expertise in research, technology and business education translates into meaningful impacts in communities around the world. Our mission extends beyond the classroom, helping entrepreneurs access the research and mentorship they need to start and grow successful businesses. Learn more.
This interview was conducted by Savannah Whiting of Cornell Strategic Communications.