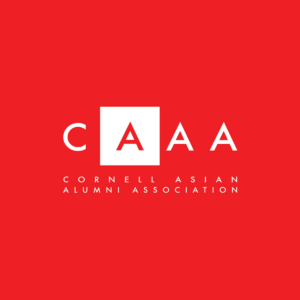 CAAA events
Looking Back & Ahead with CAAA
Wednesday, June 9, 7:00 PM – 8:00 PM ET
Join some of our original movers and shakers as they discuss why CAAA was started, how it has benefited students, alumni, and the University as a whole, and where they see the organization going over the next 30 years, and beyond! We have so much to celebrate: endowing two student fellowships, a scholarship and so much more. How did it happen? What should we do next? Join us and find out!
Virtual Happy Hour/Social
Wednesday, June 9, 8:00 PM – 10:00 PM ET
Grab your favorite beverage and chat about old times at CAAA's casual mixer. Feel free to drop in and meet alumni in our breakout rooms grouped by graduation years.
Lessons from the Pandemic: Can Bird Migration be compatible with Industry Growth
Thursday, June 10, 6:00 PM – 7:30 PM ET
Panel discussion including professors and alumni about the compatibility between industry growth and the environment (in this case, birds). Panel includes representatives from the Audubon Society and Toyota.
Around the World with CAAA
Friday, June 11, 10:00 PM – 12:00 AM ET
Catch up with old friends and make some new ones at CAAA's international networking event for US night owls and Asia-Pacific early birds. Learn about the regional Cornell Clubs and their Big Red activities overseas!
Line Dance Workshop with CAAA and CFA
Saturday, June 12, 2:30 PM – 3:15 PM ET
Join the Cornell Asian Alumni Association and the Cornell Filipino Association in a line dance workshop! Line dancing, which started in the United States during the disco era, spread to Southeast Asia, and took on a life of its own in the Philippines. During town fiestas and parties, people of all ages come together to dance to some beloved cultural songs of the times.
In this workshop, you'll learn how to line dance to some Filipino fan favorites, and come away ready to hit the dance floor with your family and friends at your next gathering!
Gyoza and Sake Soiree
Saturday, June 12, 5:00 PM – 6:30 PM ET
An interactive food-making and sake tasting session led by alumni Linda Lam '14 of Noodz & Foodz and Taka Iida '16 of Takasan.  Linda will use her award-winning culinary skills to teach us how to make delicious gyoza (traditional Japanese dumplings) from scratch, and Taka will lead participants on a journey through a sampling of fine sakes for pairing with your meal or to enjoy on your own.
The gyoza kit (complete with seafood miso soup and custom blended tea) and sake kit are available for purchase to fully participate in this event.
Sake kits can be ordered at https://takasan.co/products/caaa – please place orders by June 01. Gyoza kits can be ordered at https://noodzandfoodz.com/cornellreunion/ – please place your orders by June 05.
Trivia Night with CAAA
Saturday, June 12, 8:30 PM – 9:30 PM ET
Meet other CAAA members and test your Cornell knowledge in a fast-paced competition! Attendees will be placed in random teams to come together and pool their collective knowledge to be crowned CAAA Trivia Champions at the end of the night, and win prizes!
Mosaic Reunion Brunch
Sunday, June 13, 11:00 AM – 12:00 PM ET
Join Cornell Mosaic for a tea, hot chocolate, and brunch fare of your choosing as we close out Virtual Reunion 2021!  This is an opportunity to learn about teas from around the world and about the origins of chocolate.  Alumni Isela Hernandez '95 of HERNÁN and Mike Harney '77 of Harney & Sons graciously curated special reunion packages for us so get your orders in!
Note, proceeds from the tea sales will support Cornell's First Generation & Low-Income student initiative, #stopasianhate and the Gay Men's Health Center (GMHC).
Sponsored by Cornell Mosaic, Cornell Asian Alumni Association, Cornell Black Alumni Association, Cornell Latino Alumni Association, Cornell Military Network, Cornell Native American Alumni Association and CUGALA
Questions?
Contact your Reunion planners:
Ivan H. Sim '95
ihs1@cornell.edu
Rose Tanasugarn '90
bigredrose1990@gmail.com
Stay connected
You can find out more about the Cornell Asian Alumni Association and ways to connect through our web page on the University's site.