The annual two-day conference brought together alumni volunteer leaders from hundreds of Cornell alumni organizations for plenary sessions, breakout groups, coaching sessions, and hands-on training programs.
It also included some fun, with smart phone trivia contests and a selfie station to capture images with friends and co-volunteers. There were even some surprises. Interim President Hunter R. Rawlings III revealed how he was almost recruited to the Baltimore Orioles out of high school and when, in the same speech, he praised Rhodes Scholar Ahmed Ahmed '17, it turned out that this accomplished young alumnus was in the audience. Ahmed came to the podium and offered inspiring, impromptu remarks.
Alumni gave CALC 2017 high marks.
"I love CALC because it brings life to the concept of ONE Cornell," said Diane Shakin '83, who is a member of the Cornell Alumni Advisory Board CAAB and several other alumni groups. "Many of us volunteer in silos—we are regional leaders, CAAAN volunteers, reunion chairs—and CALC lets us come together to build a vibrant community of shared ideas and connections that informs our Cornell volunteer work for the rest of the year."
"CALC was a fantastic experience for me," said E. Eric Elmore, AB '86, JD '89, chair of the Cornell Law Alumni Association and a Cornell University Council member.
"Where else can you network and share volunteer experiences with a Rhodes Scholar, other student leaders, professional and community leaders from around the country, and outstanding Cornell administrators in one setting?"
"CALC provided me a forum in which I may join with other Cornell volunteers to share best practices and learn how to be more effective community leaders."
Jim Mazza '88, associate vice president for Alumni Affairs and Development, commented that "the high level of energy and enthusiasm among alumni leaders at this year's event was truly remarkable."
"I'm very grateful for their dedication and their incredible generosity, because their efforts build community among Cornellians everywhere and make our university stronger through their involvement," he said. "Our alumni leaders and volunteers are unrivalled among our peers, and every year at CALC we offer programs and opportunities that we hope will boost their effectiveness and personal satisfaction."
In addition to volunteer training and networking, CALC helps alumni get an inside look at life on campus and new insights into leadership developments. To this end, Jen Baker MBA '12, MEN '13, senior manager for Under Armour and co-founder of Athletics Leadership Consulting, gave a talk; a student panel discussed Cornell's student-led diversity and inclusion efforts; and representatives from Student and Campus Life and the Office of the Provost gave advice on mentoring today's students.
Laura Denbow, senior director of Volunteer Programs, said that CAAB shared their recent review of AAD's volunteer orientation and training program. For the past year and a half, the board has been working to verify what works well and to identify areas for improvement.
Board member Shakin participated in that effort and said that Baker's presentation challenged volunteers to consider how they are both coaches and apprentices in their Cornell roles. During a follow-up break out session, Shakin asked new and seasoned volunteers to share a positive experience in which they were coached, but many reported disappointing experiences.
"What an opportunity for Cornell to change the paradigm!" she said. "Cornell has always been the gold standard among peer institutions for its volunteer community; however, we now have the chance to create tools from the ground up in which Cornell volunteers have the training to purposefully lead by example and positively impact other Cornellians in their volunteer roles."
The board is seeking nominations for new members and will focus in the year ahead on engaging more young alumni.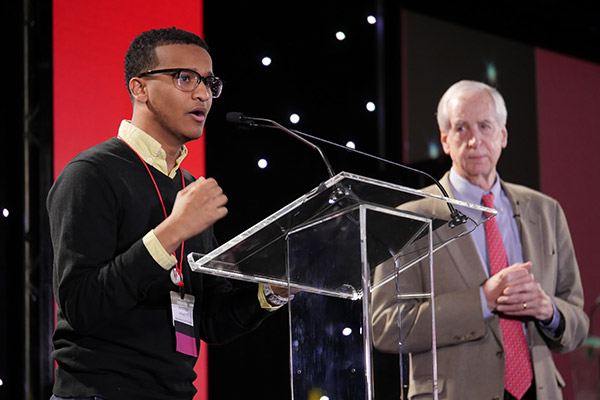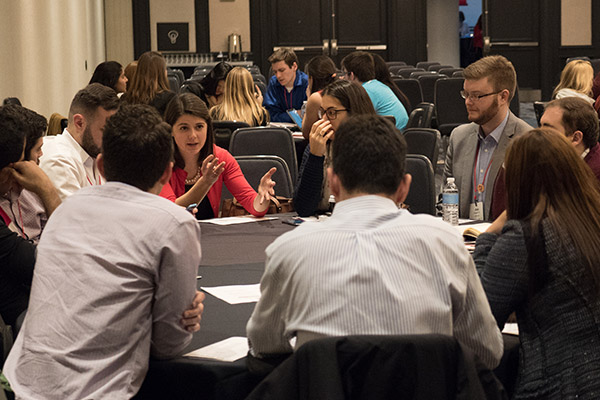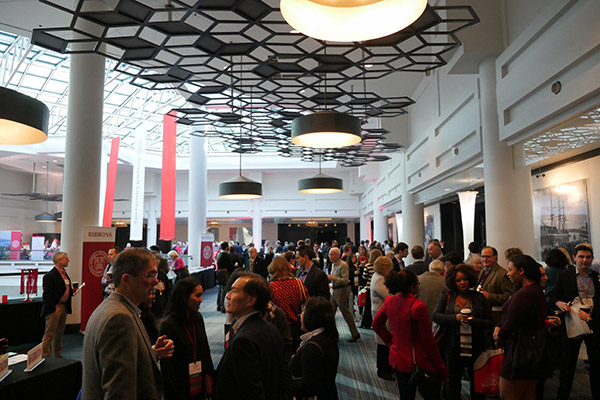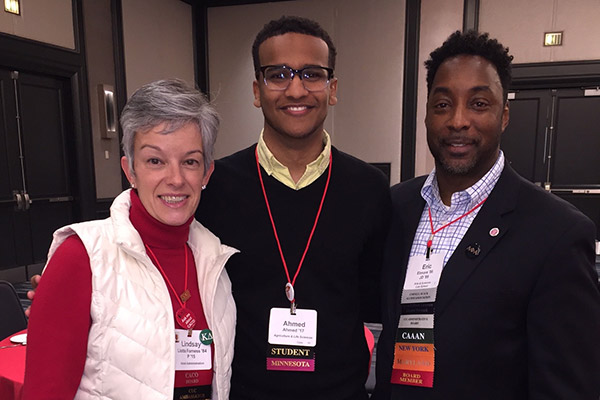 Denbow cited several key initiatives introduced at this year's CALC:
Volunteer Leadership Summit: University-wide, alumni volunteer community leaders shared ways to excel in their roles. They met for the first time in October during the Trustee-Council Annual Meeting, and at CALC focused on leadership transitions.
Volunteer Core Competencies: CAAB put its best, legendary volunteers under the microscope to find out how they succeed so their skills, behaviors, and abilities can inspire and inform others. Volunteer attributes were spotlighted on Saturday morning, with a Saturday afternoon focus on coaching.
Mentoring: Alumni are eager to mentor students and the possibilities and impact are limitless. Leaders announced that a university-wide online platform to help students and alumni make connections is on the horizon, and offered solid advice on what it means, and doesn't mean, to be a mentor.
A much-anticipated highlight of CALC is the presentation of the annual William "Bill" Vanneman '31 Outstanding Class Leader Award. It honors loyal and dedicated class leaders who dedicate significant time to planning reunions, running class activities, raising funds, and much more. The 2017 award recipients are Marshall and Rosanna Frank '61.
"When you realize that nearly 700 alumni traveled to Baltimore from all parts of the globe to support Cornell, in the middle of winter no less, you know you were a part of something very special, unique, powerful, and downright fun," Denbow reflected.
"I've had the privilege of experiencing many alumni gatherings at Cornell and at other institutions, and there is something magical about CALC. Our alumni's eagerness and interest in coming together every year to share and learn from one another about how best to support Cornell inspires me and all of us at Cornell."
Summing up the success of the weekend, Mazza said, "The exchange of ideas among alumni, students, staff, and university leaders was just terrific. We have lots to look forward to in the year ahead."
CALC returns to Philadelphia from February 2 to 3 in 2018.